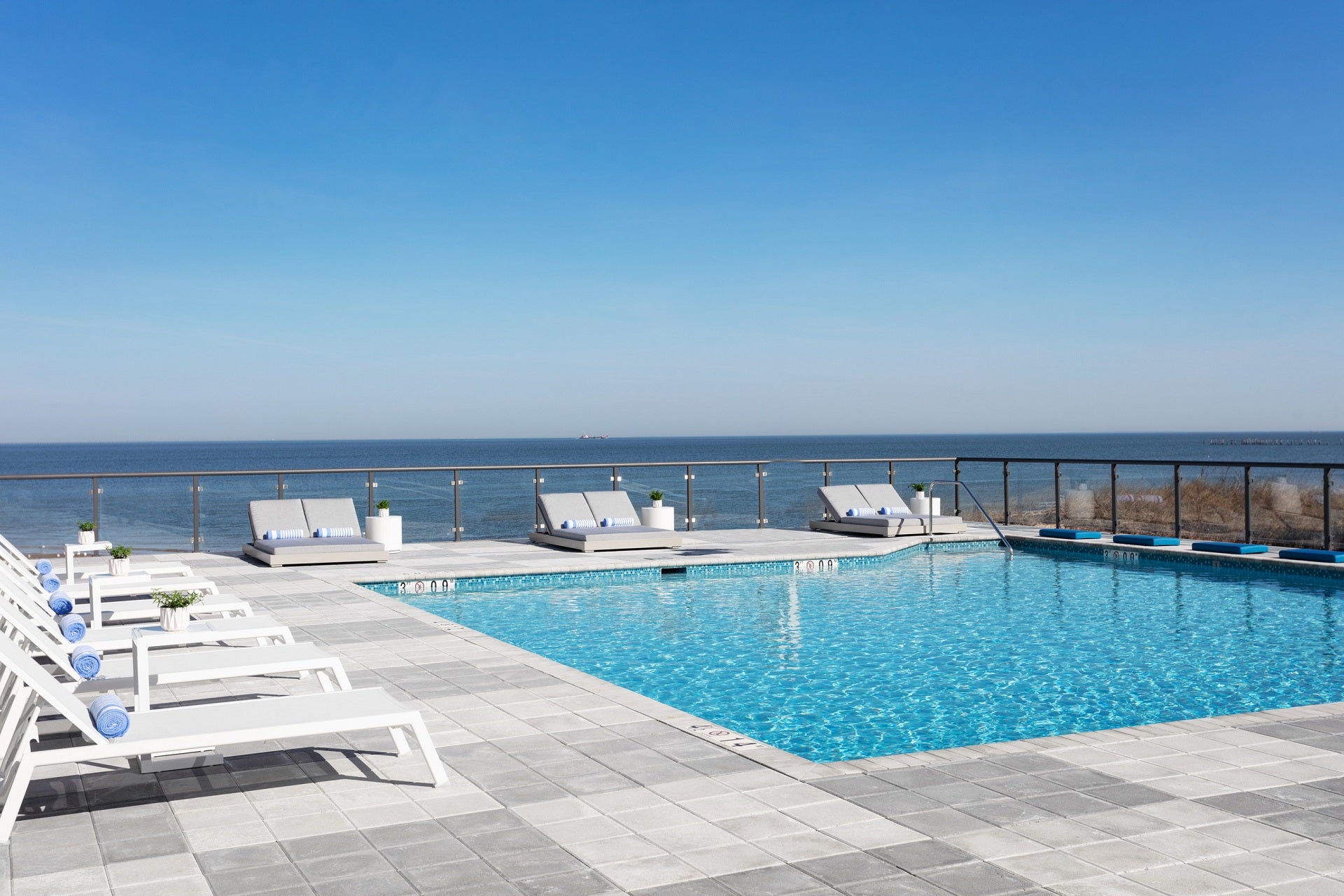 Marriott International has announced the opening of Delta Hotels by Marriott Virginia Beach Bayfront Suites in the US.
Located on the shores of the Chesapeake Bay, the nine-storey hotel joins the Marriott Bonvoy Portfolio in the oceanfront city.
It comprises of 295 rooms including one- and two-bedroom suites, six meeting rooms, 12,257ft2 of total meeting space and restaurant.
Amenities include Bayfront pool, private beach, watersport rentals, a full-service fitness centre and on-site Grab + Go Market.
It also features Delta Pantry for Marriott Bonvoy Elite members, Tin Cup Kitchen + Oyster Bar and a full-service specialty coffee shop Café 2800.
Marriott International Premium Brands senior vice-president Jason Nuell said: "We know the way people travel is different right now and we're delighted to be able to bolster our full-service offering in a drive-to leisure destination like Virginia Beach as we look ahead to the summer season.
"Whether travellers are seeking to relax and reset their mind at Marriott Virginia Beach Oceanfront; marvel at the storied heritage of The Cavalier, Autograph Collection; or enjoy the seamless flow of Delta Hotels Virginia Beach Bayfront Suites, there's something for everyone."
The new full-service hotel is the latest property in Marriott Bonvoy's portfolio of 30 brands to open in Virginia Beach.
The brand has totally 15 hotels in the oceanfront city under brands that include Westin, Residence Inn by Marriott and Fairfield by Marriott.
Recently, the Cavalier Virginia Beach, Autograph Collection and Marriott Virginia Beach Oceanfront opened in the oceanfront city.