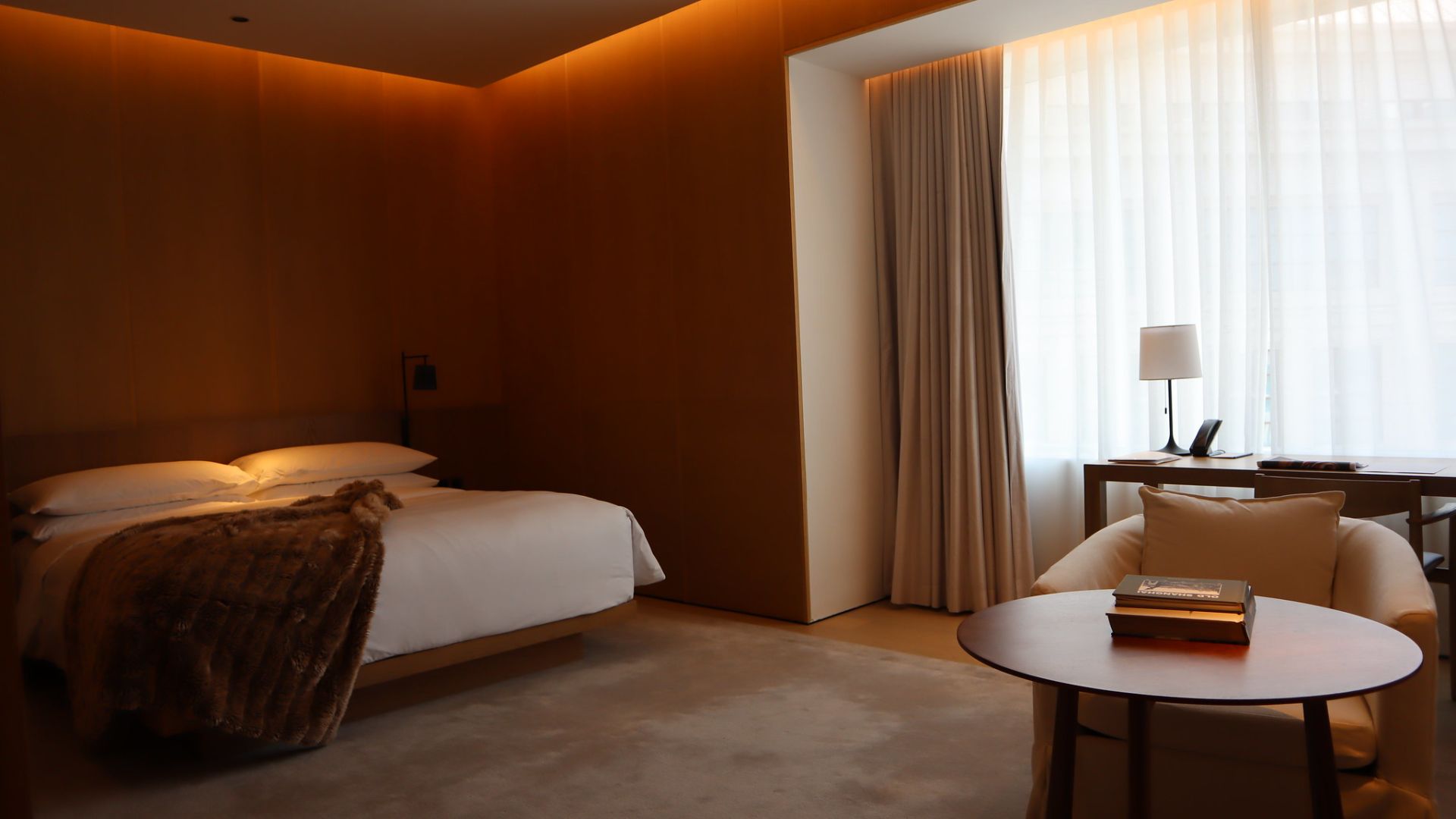 EDITION Hotels has announced plans to increase its global portfolio to 19 properties with the opening of eight new hotels in three continents.
All the planned new properties will be launched by the end of 2022.
The hotels will be located in Dubai, Doha, Rome, Madrid, Reykjavik, Tampa, Mexico's Riviera Maya at Kanai and Tokyo.
The EDITION brand has been created through a partnership between boutique hotel creator Ian Schrager and Marriott International.
Ian Schrager said: "I've always been committed to being involved in special projects on a global scale that reach new heights. I'm thrilled to work together with Marriott, and the opportunity to see these hotels come to life across the world is a dream come true."
The Dubai EDITION hotel is designed with LW Design Group and located opposite the Dubai Mall.
Slated to open in late 2021, the 275-room hotel will feature meeting rooms, multiple food and beverage outlets, pool, spa and fitness centre.
The Doha EDITION is situated in Doha's central business district, West Bay, and is scheduled for opening in late 2022.
In addition to the 200 guest rooms which includes 29 suites, the hotel in Doha will feature two restaurants, three bars and a nightclub and nearly 929m2 of event space.
Launching in mid-2021, Reykjavik EDITION will offer 253 guestrooms and suites as well as a rooftop, nightlife, spacious meeting and event spaces of 502m2.
The 86-room Tokyo EDITION, Ginza is slated for launch later this year and includes food and beverage destinations, rooftop bar, meeting studio and a fitness centre.
The Rome EDITION will have 95 guest rooms and suites, a Penthouse suite with a private 130m2 terrace, a Punch Room Bar, a Rooftop Terrace, indoor and outdoor event spaces, a rooftop swimming pool, a hi-tech gym, and two treatment rooms. It will launch in late 2021.
The Madrid EDITION is planned to open in early 2022. It will have 200 guestrooms and suites, five food and beverage outlets, an outdoor pool, fitness centre and spa and over 350m2 flexible studios.
With 172 guestrooms and suites, the brand's Tampa EDITION will open in early 2022. The hotel has been designed by architecture practice Morris Adjmi in partnership with Nichols Brosch Wurst Wolfe & Associates. The interiors are designed by Roman & Williams.
The Riviera Maya EDITION at Kanai will have 180 guestrooms and suites, six food and beverage outlets, 206m2 Penthouse Suite, several meeting areas, an extensive outdoor deck and more. It is expected to open in mid-2022.