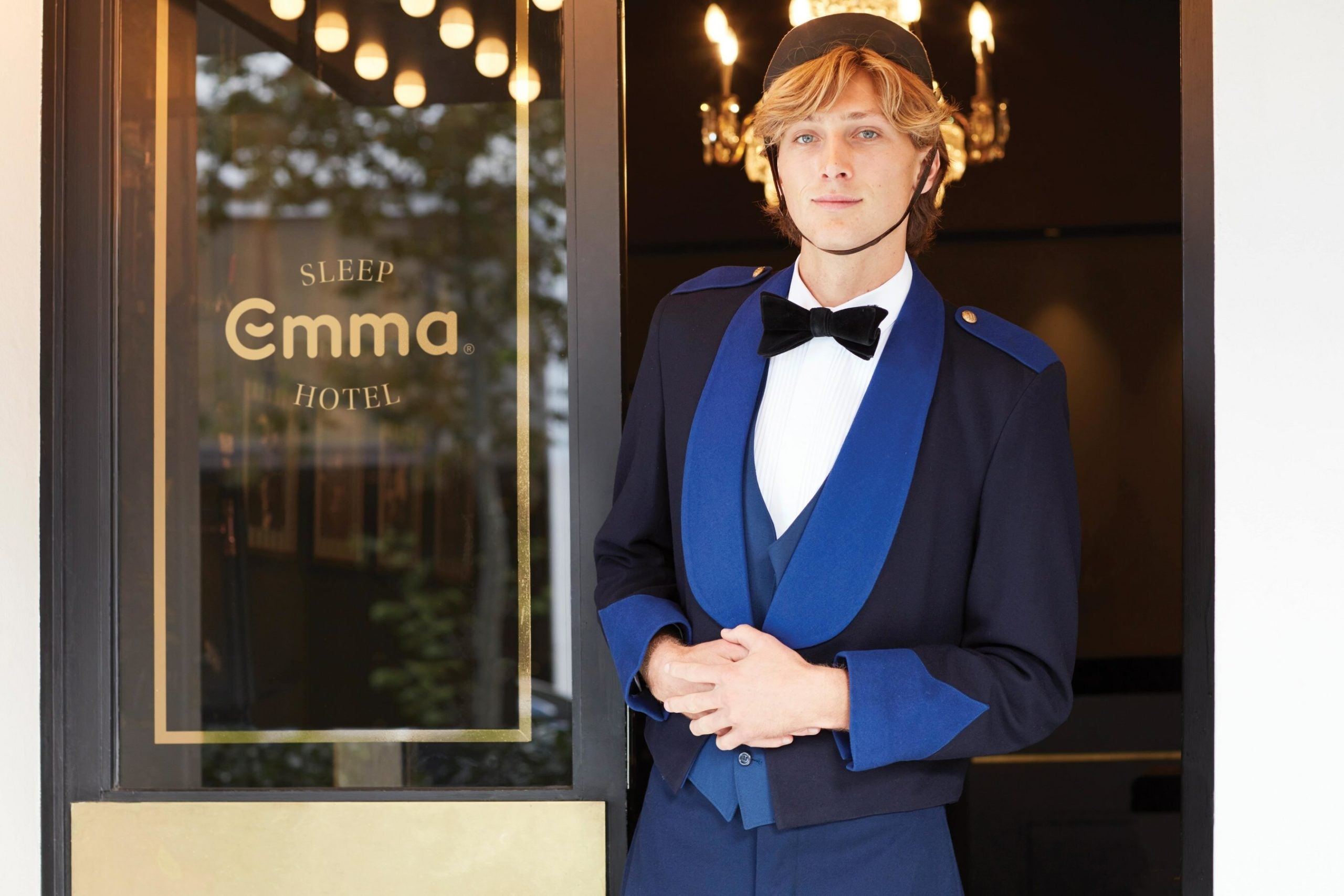 Emma – The Sleep Company is aiming to capitalise on the growing trend of 'sleep tourism' by opening two hotels in Taipei, Taiwan and Sydney, Australia.
As inspiration for the hotels, the brand cites a Journal of Clinical Sleep Medicine study in which 40% of respondents reported a decline in sleep quality compared to the pre-Covid-19 period.
In the Emma Sleep Hotel in Sydney, guests are greeted by the Snoreman, the Rest-Ception area and an onsite snooze-ologist to provide personalised 1:1 sleep consultations.
Every room contains Emma's mattresses and beds and a sleep-inspired movie catalogue is available onscreen. Guests can also select their Emma pillow based on their preferences.
The Emma Sleep Hotel in Taipei is a collaboration with Monka Hotel and has been renovated with the exterior painted to look like an Emma delivery box.
Emma co-founder and CEO Dr. Dennis Schmoltzi commented: "Our goal is to offer travellers the chance to immerse themselves in relaxing environments with Emma sleep products, and to unlock the transformative power of rest for their overall well-being."
Emma – The Sleep Company was founded in Germany in 2013 by Dr. Dennis Schmoltzi and Manuel Mueller. The company is active in more than 30 countries and its products are sold via an omnichannel approach in collaboration with 200 retailers.
Tripadvisor's Best of the Best Hotel awards now features a Best Hotels for Sleep category, proving the growing demand within the health and wellness tourism market.