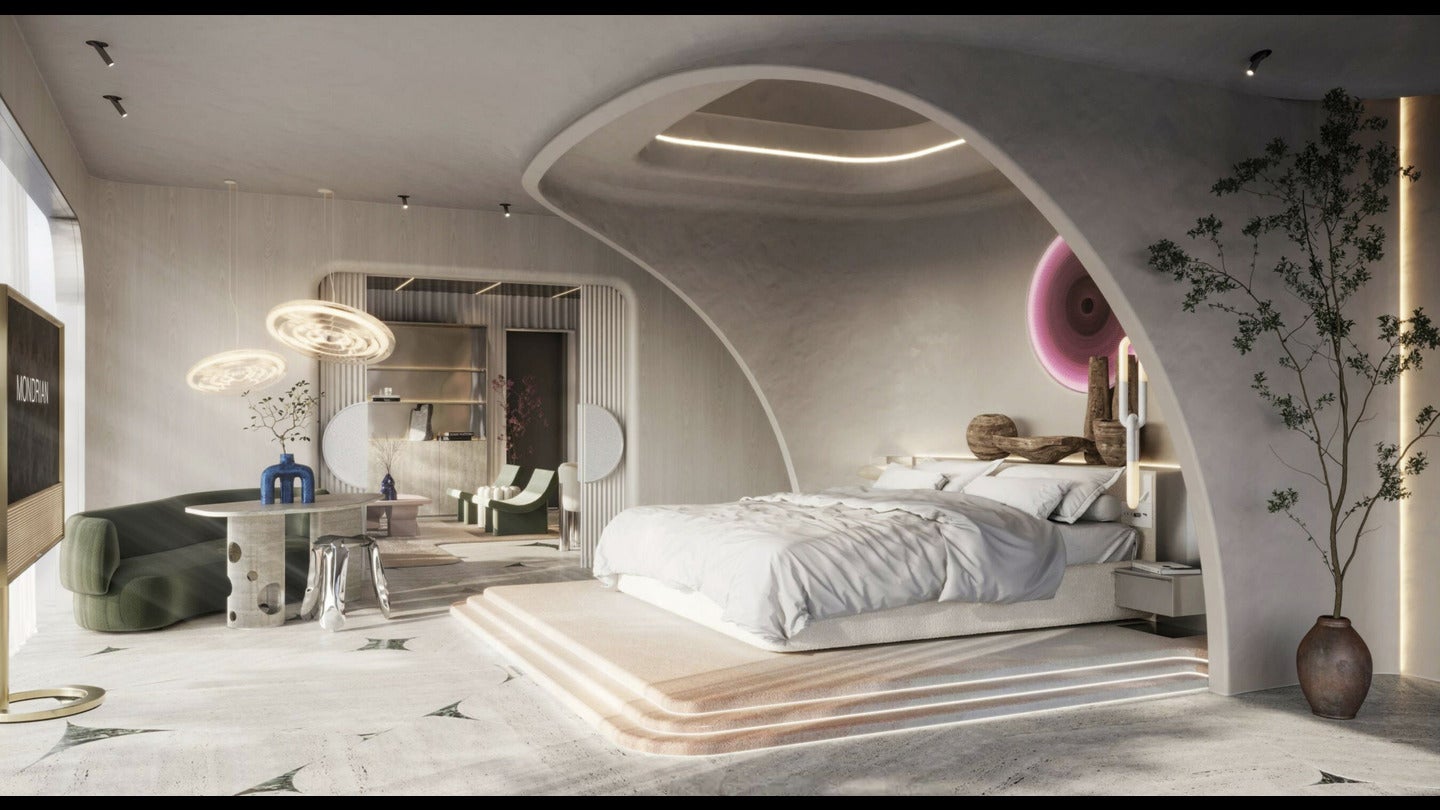 Hospitality developer and operator Ennismore, in a collaboration with Al Hazoom Group, has announced plans to open Mondrian Abu Dhabi hotel in 2024.
Mondrian Abu Dhabi will be Ennismore's first Mondrian project in the UAE.
Located in the downtown area alongside the Abu Dhabi canal, the property will offer waterfront views overlooking Reem Island, Maryah Island.
Upon its opening, the hotel will join the Mondrian portfolio of seven operating hotels.
The new Mondrian Abu Dhabi will have 221 rooms and 80 serviced apartments besides six different food and beverage venues, four meeting rooms, a ballroom, a spa, a kid's club, a retail area, a swimming pool, and a fitness centre.
The Mondrian Abu Dhabi will provide a crystal-clear lagoon where guests can relax and drink while soaking up the sun.
This lagoon will offer expansive ocean views to guests, as well as feature an infinity pool design, and loungers and daybeds around the water's edge.
Interior architect Tristan Du Plessis has designed the property.
Ennismore Mondrian brand chief operating officer Chadi Farhat said: "We are very proud to collaborate with Al Hazoom Group to bring the iconic Mondrian brand to Abu Dhabi in this breathtaking waterfront location.
"Mondrian Abu Dhabi will undoubtedly become one of the most sought-after destinations for lifestyle, hospitality, culinary, and mixology experiences for locals and travelers alike. With an imaginative design by Tristan Du Pleiss, Mondrian Abu Dhabi will certainly be a feast for the senses."
Ennismore is set to open 30 hotels globally this year, and these include Mama Shelter, Rennes, France; Maison Delano Paris, France; SO/ Uptown Dubai, UAE; TRIBE Bangkok, Thailand; Mondrian Singapore, Singapore; The Hoxton, Charlottenburg, Germany; 21C Museum Hotel St. Louis, US; Mondrian and Hyde Ibiza, Spain.