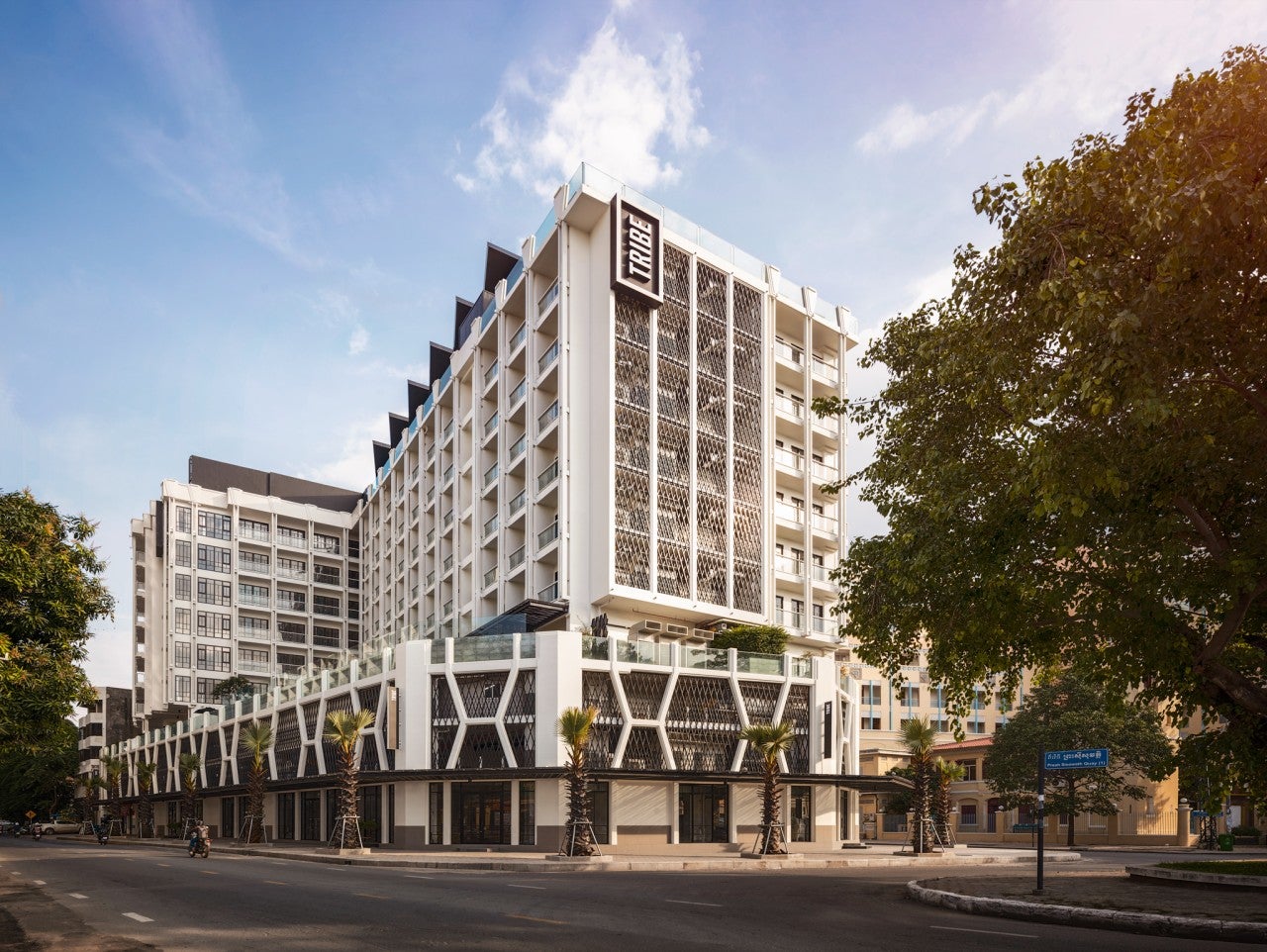 Tribe Hotel, a part of Accor's lifestyle brand Ennismore, debuted in Cambodia with the opening of a hotel in Phnom Penh.
The hotel dubbed, Tribe Phnom Penh Post Office Square, has 260 rooms available in six categories, with focus on functionality, style and comfort.
Each room features floor to ceiling windows and other amenities including Tribe signature bed TRIBE sweat robes, Nespresso coffee machines and others.
The hotel houses common areas, lobby lounge designed for work, play, or socialise and Tribe's flexible co-working space for locals, entrepreneurs, and digital travellers.
The rooftop of Tribe Phnom Penh Post Office Square also features culinary concept including Hemisphere, which serves curated international dishes all day and night, as well as Mezcal Mad Memories 21, (MMM 21), which will cater signature Mezcal based beverages.
Other guest amenities at the hotel includes a fitness centre, Workout Atelier, outdoor saltwater pool and a multi-functional space, The Studio, for private meetings and events.
With focus on sustainability, Tribe Phnom Penh Post Office Square offers no single-use plastic items across guest areas and take-out orders are packed with biodegradable packaging.
The property is 10km from Phnom Penh International Airport.
Tribe deputy brand COO François Leclerc said: "Today's travellers no longer want outdated hotel services and hidden extras. They instead seek simplicity, affordability, and connectivity in a design-led environment.
"Tribe redefines luxury to shape a more refined modern hotel experience at an accessible price. We are excited to introduce this one-of-a-kind concept to Cambodia with the opening of TRIBE Phnom Penh Post Office Square. With its boutique personality and the socially connected culture, the hotel will become a hub that excites and inspires both travellers and locals."