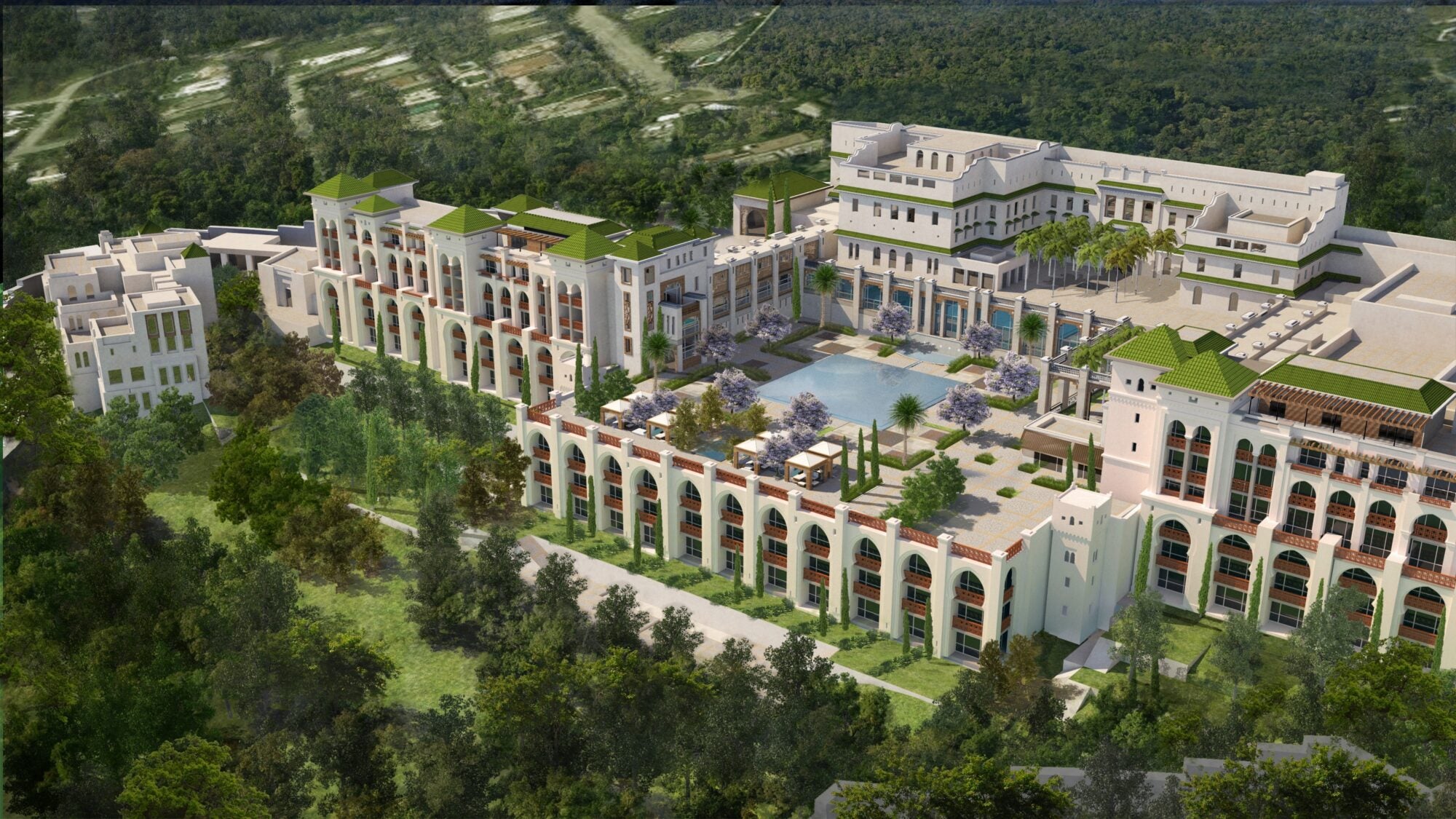 French multinational hospitality company Accor has expanded its portfolio in Morocco with the opening of Fairmont Tazi Palace in Tangier.
Located in Moroccan Riviera, the new Fairmont hotel features 133 rooms, suites and penthouses, including one Signature Suite, two Penthouses, and one Katara Suite.
Fairmont Tazi Palace Tangier also boasts seven culinary venues led by head chef Christopher Blake.
Crudo caters Northern Mediterranean cuisine, while Clémentine serves fresh, seasonal ingredients and nutritious choices.
Other dining venues include Siddharta Lounge by Buddha-Bar, Origin Bar, Parisa and Innocents.
In addition, the property will house 26,000ft2 Fairmont Spa featuring ten treatment rooms and outdoor spaces that lead to a vitality pool, a private spa, a solarium, and a hammam.
The property, which was originally built in the 1920s as a residence for the King's advisor, has been restored and expanded, prior to opening it under Fairmont brand.
The hotel was curated and designed by OBMI & CCCRA Architects to reflect Moroccan history and culture.
Interior of the renovated property features artwork by Artisans from the local Moroccan community in the handcrafted Mousharabieh, Tadelakt and Zellige.
Fairmont Tazi Palace general manager Fabien Gastinel said: "Tangier is a vibrant and multicultural city infused with Mediterranean spirit, and we're thrilled to give the opportunity for guests to experience Fairmont's pioneering approach to unique hospitality while exploring the many cultures and civilisations that have shaped the city's rich history."
Last week, Accor opened its flagship hotel, Fairmont La Marina Rabat Salé, in Morroco. The property offers 186 rooms, including 27 suites, and 88 residences.