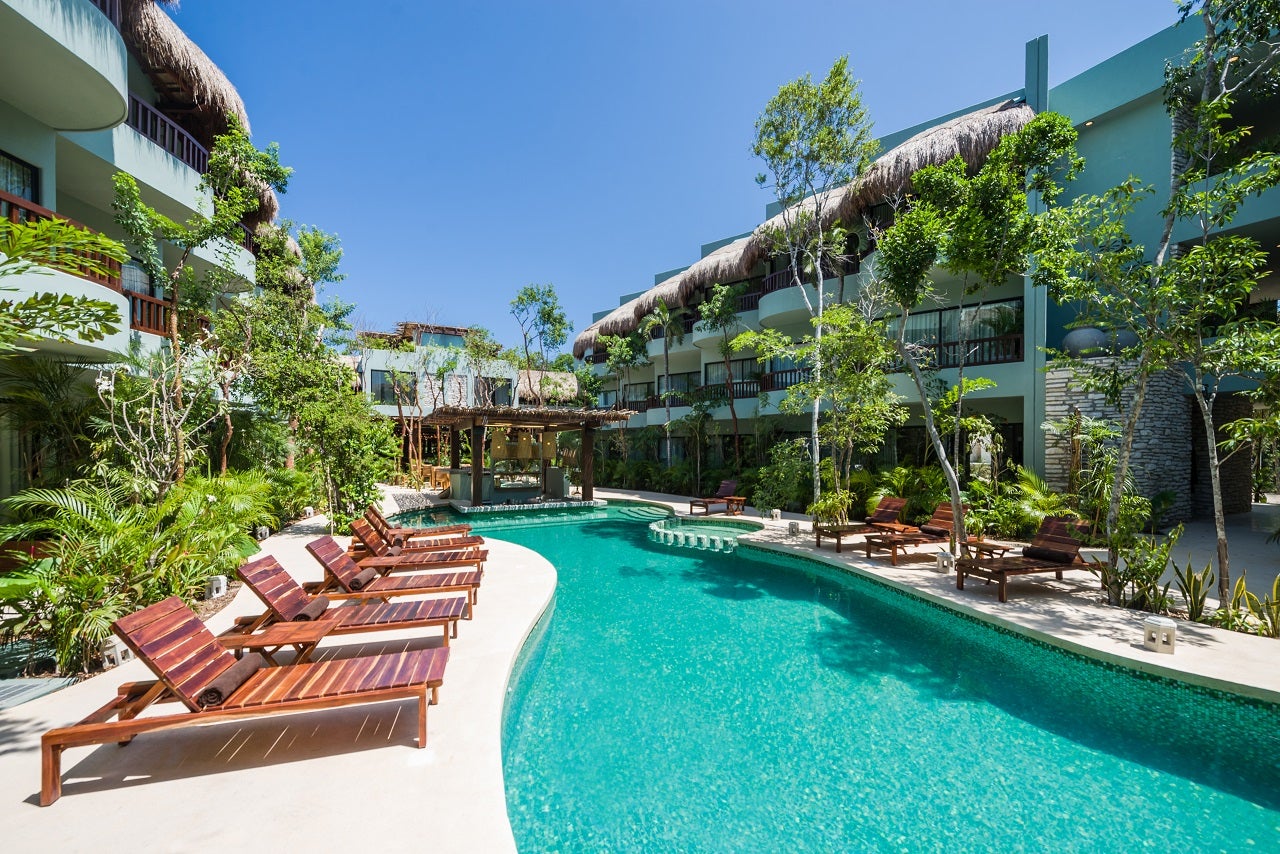 Kimpton Hotels & Restaurants has announced that the new lifestyle luxury hotel in Tulum, Mexico, will open on 18 December.
The opening of the 78-room hotel, named Kimpton Aluna Hotel, is said to be the company's first property in the country.
Kimpton's parent company, Intercontinental Hotels Group's (IHG) partner Grupo Presidente will oversee the hotel operations.
Grupo Presidente CEO Braulio Arsuaga said: "We are very proud to strengthen our long-time partnership with InterContinental Hotels Group, and welcome this new brand to the Grupo Presidente portfolio with the opening of the Kimpton Aluna Hotel in Tulum."
The hotel previously opened in 2018 for the Aldea Zama community and is located on the edge of a biosphere reserve.
It features 72 standard guestrooms and six luxury suites. All the rooms offer private terraces.
Guests can avail the on-site restaurant and rooftop bar, two outdoor pools, a swim-up pool bar, spa, fitness centre, open-air yoga studio, and business centre.
Additionally, it has an off-site private beach club that can be accessed using the vintage house cars or complimentary beach cruisers.
Kimpton CEO Mike DeFrino said: "We're thrilled to welcome the Kimpton Aluna Hotel to the Kimpton family.
"This opening officially establishes our brand in Mexico, and provides an incredible opportunity for us to take part in the extremely rich culture and growing market of Tulum.
"We look forward to furthering IHG's trusted relationship with Grupo Presidente to offer guests Kimpton's trademark amenities and heartfelt service."
The Aluna Hotel is owned by Hotelera Vezzpa.
The company noted that two new boutique hotels will open in Mexico City in late next year.