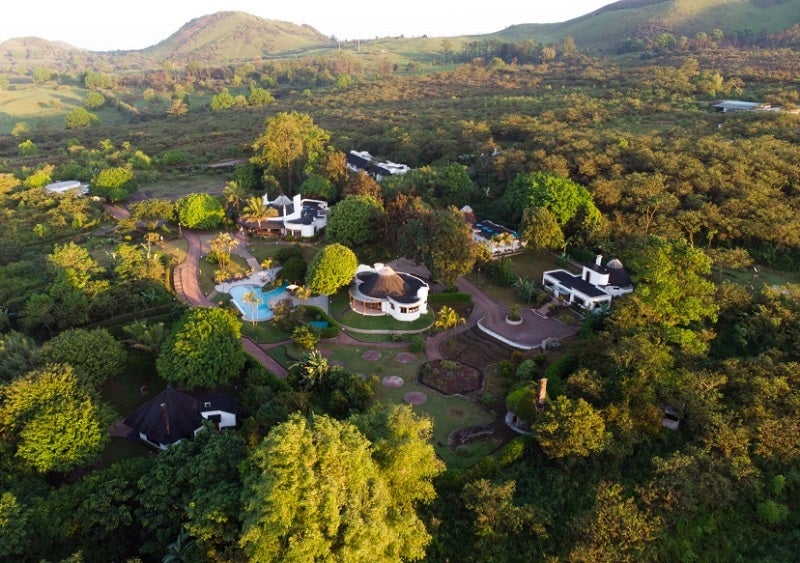 Hilton has debuted in the Galapagos Islands with the opening of the Royal Palm Galapagos, Curio Collection by Hilton, a boutique estate with 21 villas and deluxe rooms.
Lying within a valley between two extinct cinder cone volcanoes, the hotel on the Galápagos Islands, about 600 miles off the coast of Ecuador, is built on a 160ha estate in the Miconia Highland Forests next to Galapagos National Park, a UNESCO World Heritage Site.
Curio and Tapestry Collections by Hilton global brand head Jenna Hackett said: "Debuting in a destination that organically welcomes travelers to connect with nature, dream and discover, this momentous opening marks the first international hotel brand in the Galapagos Islands, while making Ecuador the Curio Collection by Hilton brand's 30th country to welcome travellers to its growing portfolio.
"With more than 115 unique hotels and resorts around the world, Curio Collection by Hilton properties provide authentic and curated experiences that are both distinctive and draw inspiration from their local communities. Royal Palm Galapagos brings that vision to life, and we look forward to welcoming travelers to this truly one-of-a-kind hotel."
Its 21 villas and deluxe rooms feature local textiles, earth-toned fixtures and artistic touches, and provide contemporary casual elegance.
The eight deluxe rooms have spacious bedrooms, dining areas and front porches or terraces, while eight villas feature a bedroom, bathroom, jacuzzi room, living/dining room and open fireplaces.
Its executive villas serve as secluded cottages, boasting of a private garden, indoor sauna, living room and dining area with an open fireplace.
The largest suite, which is named in honour of British royals, has two bedrooms, a sauna, private garden areas, an open fireplace, a dining area and more.
The hotel features a fine dining restaurant inside a lava tunnel located nearly 60ft underground.
Claimed to offer a 'distinct' dining experience, its menu features island-sourced ingredients, grass-fed meat products and sustainably harvested seafood.
The 50-seat Royal Palm Restaurant provides international and local cuisine.
By year-end, the hotel plans to launch a new spa that will have an exclusive relaxation and massage area in the lava tunnel as well as two treatment rooms and rejuvenating treatments.
With three different camping sites, the hotel offers its guests a way to see the diversity of the Galapagos Islands with its overnight camping programme.
Recently, Hilton opened its fourth location in Maldives, Hilton Maldives Amingiri Resort & Spa.