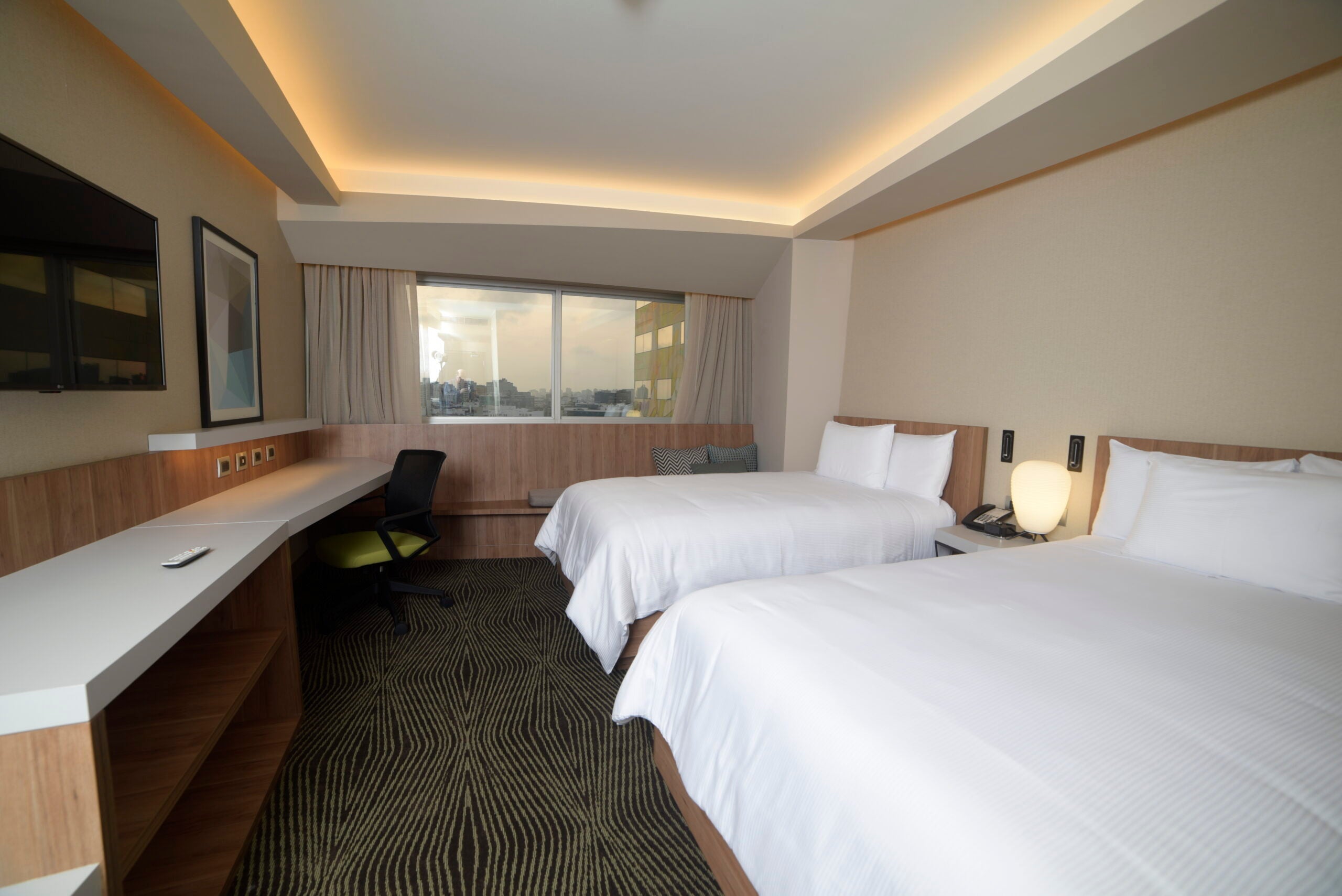 Global hospitality company Hilton has expanded its presence in Peru with the opening of its ninth hotel, Hilton garden Inn Lima Miraflores, in the country.
Hilton Garden Inn Lima Miraflores is located in Lima's upscale Miraflores district, with various shopping, dining and entertainment options along with Playa Waikiki and Kennedy Park situated nearby.
The 235-room hotel features spacious guest rooms and suites, a 24-hour fitness centre, a lobby bar, round-the-clock snacks and beverages shop and an 18th-floor rooftop pool and bar.
Guests can avail free parking spaces in the hotel and can enjoy Hilton Garden Inn Lima Miraflores' signature restaurant, The Garden Grille.
The hotel also offers dedicated 400m²space, including eight meeting rooms for hosting business or social events.
In late second quarter of 2022, the company is planning to open its 10th property, Hampton by Hilton Arequipa.
Recently, Hilton has opened a DoubleTree by Hilton Trujillo hotel in Peru.
Hilton South America and Caribbean development managing director Pablo Maturana said: "With three properties joining our portfolio and celebrating our 10th hotel milestone later this year, we are excited about the future of our presence in the country.
"In approximately five years, Hilton plans to have doubled its presence in Peru by adding an additional 10 hotels spanning Hilton's portfolio of industry-leading brands."
Currently, Hilton has a portfolio of over 180 hotels open across the Caribbean and Latin America, with around 20 properties expected to open this year. It has around 110 hotels in the pipeline in the region.
In Peru, the company has nearly ten additional hotels in the pipeline that will be launched in Lima, Tarapoto, Ica and others.
Hilton also has plans to introduce brands such as Homewood Suites by Hilton and Tapestry Collection by Hilton in Lima.
Last month, Hampton by Hilton Riga Airport hotel opened in the Latvian capital Riga.