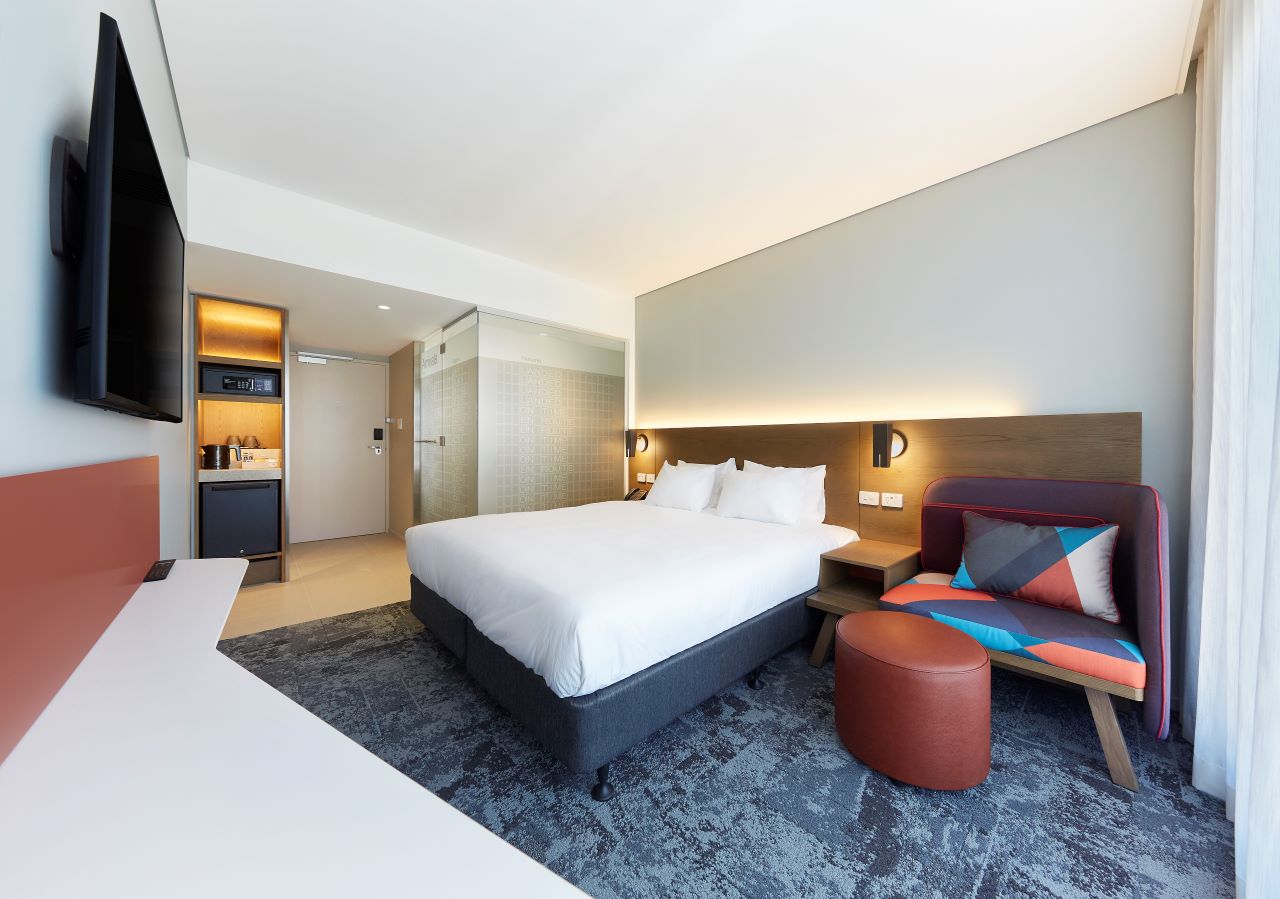 IHG Hotels & Resort's hotel brand Holiday Inn Express has opened its first airport hotel in Australia in collaboration with Pro-invest Group.
The new 247-room, eight-storey Holiday Inn Express Sydney Airport will welcome Trans-Tasman and domestic travellers.
It is located on the doorstep of Sydney's domestic airport terminal and minutes away from the international terminal.
Inspired by the jet-setting ambience of the local surrounds, the hotel features aeronautically-themed motifs throughout.
IHG Australasia & Japan managing director Leanne Harwood said: "We have seen the Holiday Inn Express brand grow from strength to strength in Australasia – from our very first hotel in Macquarie Park in 2016 to debuting the brand in New Zealand this July, and now our first Holiday Inn Express airport hotel in Australia.
"The growth is a wonderful testament to our ongoing partnership with Pro-invest Group, especially as we seek out new locations for savvy travellers who are looking for reliable, quality, and importantly, safe accommodation."
The lobby entrance is beautified with two large vintage propellers. The guest lifts have wayfinding signage.
All rooms at Holiday Inn Express Sydney Airport are built in a way to cater to smart traveller needs. Power showerheads, choice of pillows, black-out blinds and high-quality bedding and free uncapped Wi-Fi add to the luxurious experience.
The hotel also has two meeting rooms, workspaces, free business centre, self-service laundry and on-site car parking.
Customised for travelling customers' convenience, the hotel provides Grab & Go breakfast options and snacks, beverages and barista-made coffee available 24/7.
Holiday Inn Express Sydney Airport is Pro-invest's seventh Holiday Inn Express hotel opening since 2016.