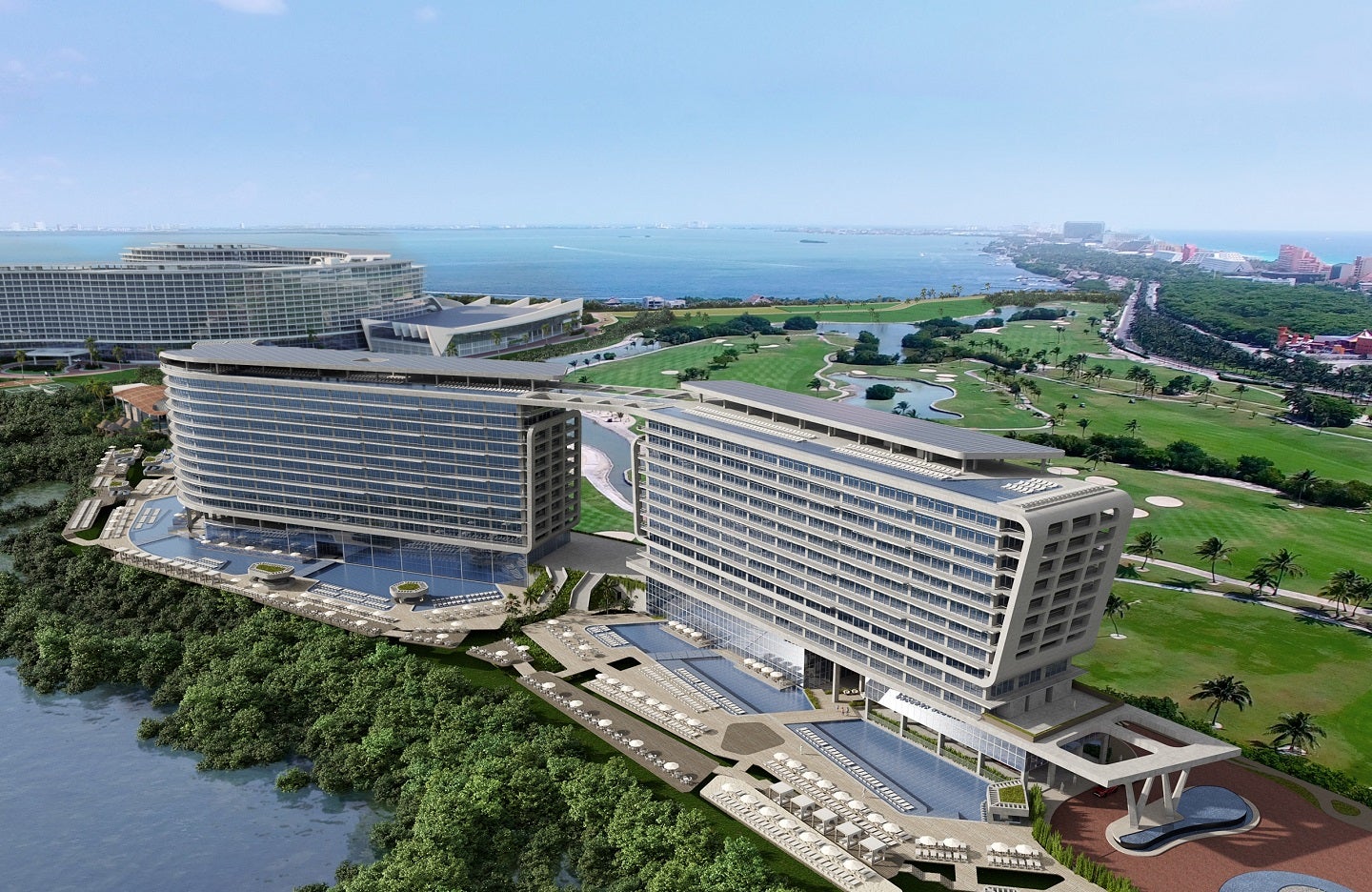 A Hyatt Hotels affiliate has signed a management agreement with Grupo Murano for the 400-guestroom Hyatt Vivid Grand Island resort and the 616-guestroom Dreams Grand Island resort in Cancun, Mexico.
These properties are expected to open early next year under the Inclusive Collection, part of World of Hyatt.
Hyatt Vivid Grand Island will be the first Hyatt Vivid resort in the Inclusive Collection portfolio.
Hyatt Inclusive Collection global business development and innovation group president Javier Coll said: "These plans for the first Hyatt Vivid resort reflect the continued evolution of travel and Hyatt's unwavering dedication to the all-inclusive concept.
"Introducing a resort experience that blends culture and a free-spirited atmosphere with the conveniences of an all-inclusive is an ideal value proposition for owners who are eager to capitalise on this exciting opportunity to introduce the all-inclusive experience to the next generation of travellers."
Hyatt Vivid hotels and resorts will provide couples, friends and solo travellers with locally inspired itineraries and social interaction through programmes, eating and entertainment activities.
This property features signature dining options including a culinary collective of taco trucks, a food hall and ceviche carts.
Grupo Murano CEO Marcos Sacal said: "Working with one of the most prominent brands in hospitality aligns with Grupo Murano's strategic vision.
"We are thrilled to continue collaborating with Hyatt, now in Cancun, to launch the new Hyatt Vivid brand."
Hyatt Vivid Grand Island is an adults-only resort designed by US-based architecture firm HOK, whereas Dreams Grand Island is a family-friendly resort, featuring 616 guest rooms and the brand's signature amenities.
Its amenities include pool and beach service, 24-hour room and concierge services, daily activities and entertainment and nightly events.
The resorts will feature 19 culinary ideas, including Japanese, Mexican, French and Mediterranean.
Guests will also be able to access a 26,000ft² spa with many amenities, including 25 treatment rooms, a fitness centre, several pools and a beach club.
The property is anticipated to open early next year.