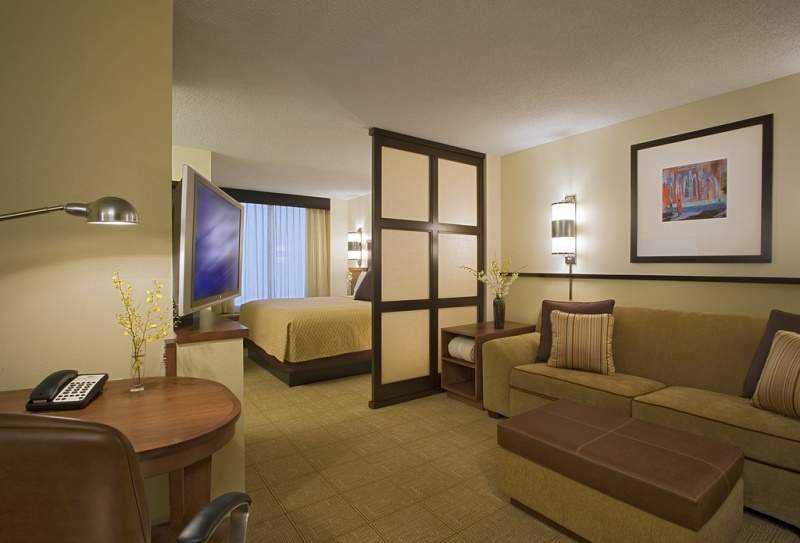 Hyatt Hotels, through its affiliate, has signed a franchise agreement with Resolution Property to develop a new Hyatt Place London City/East hotel at Black Lion House in Aldgate, London.
Resolution Property has partnered with real estate firm Berkeley Capital Group to develop the new hotel.
Hyatt Place London City/East will open in 2020, and marks the third Hyatt Place hotel in Greater London. It will be managed by Cycas Hospitality, which is a hotel management company specialising in extended-stay and dual-branded properties.
Hyatt regional vice president for acquisitions and development for Europe Nuno Galvao-Pinto said: "Set to be the first city centre Hyatt Place hotel in London, Hyatt Place London City/East will mark an important milestone for the brand in the UK.
"We are delighted to have this opportunity to collaborate with Cycas Hospitality, Resolution Property and Berkeley Capital Group to build on our commitment to expanding the Hyatt Place brand footprint.
"We are excited to continue our role in London's continued expansion in the east and the on-going regeneration of Aldgate and Whitechapel. Hyatt Place London City/East will benefit both business and leisure travelers and will be a significant contribution to Hyatt's growing select service portfolio in Europe."
The hotel will feature 280 rooms, a  lounge at ninth floor, a meeting room concept, lobby area, inner courtyard, gym and a grab-and-go food options.
Hyatt Place London City/East will be the seventh Hyatt-branded hotel in the UK. Once completed, it will join Hyatt Regency London The Churchill, Hyatt Place West London/Hayes, Andaz London Liverpool Street, Hyatt Regency Birmingham, Hyatt Place London Heathrow Airport, and the Great Scotland Yard Hotel London.
Hyatt Place Great Scotland Yard Hotel London will open in early 2019.
Hyatt Place has over 312 locations in US, Australia, Brazil, Canada, Chile, China, Costa Rica, Germany, Honduras, India, etc.