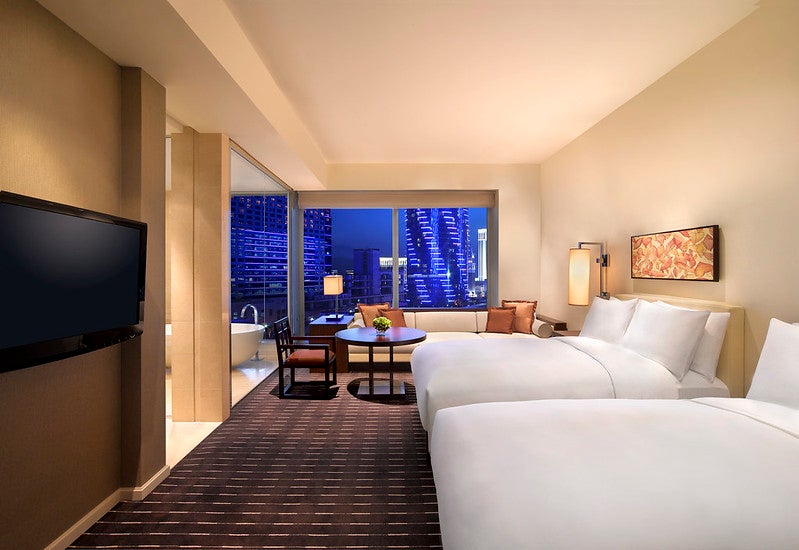 A Hyatt Hotels' affiliate has reached a franchise agreement with SIR Investments Guyana to bring the upscale brand Hyatt Place to Guyana.
The proposed hotel, Hyatt Place Georgetown Demerara, will have 125 rooms and will be managed by third-party hotel management firm Aimbridge Hospitality.
Hyatt Place Georgetown Demerara will be located in the Providence community in East Bank Demerara.
The property will be situated 22 miles away from Cheddi Jagan International Airport, while Georgetown, the commercial centre will be only 15 minutes away.
Besides, the location also features other attractions and facilities including the National Stadium, the Princess Theatre and Hotel as well as retail and restaurants venues.
It will be the first Hyatt-branded property in Guyana.
Hyatt Americas development vice-president Camilo Bolaños said: "We are thrilled to announce plans to introduce the Hyatt Place brand in Guyana and expand the brand's footprint through the development of this new hotel in the emerging hotel sector of Georgetown.
"As international travel demand continues to ramp up and the Georgetown hotel sector is expected to grow exponentially in the coming years, Hyatt Place Georgetown Demerara will be positioned to serve both busines and leisure travellers alike.
"Hyatt Place hotels are designed for high-energy professionals who want to balance their priorities and get the most out of their stay, so they can get the most out of their lives."
Construction on the hotel is scheduled to start this month with the aim of opening it in the fourth quarter of 2023.
In September this year, a Hyatt affiliate signed six new management and franchise agreements for hotels in Europe.