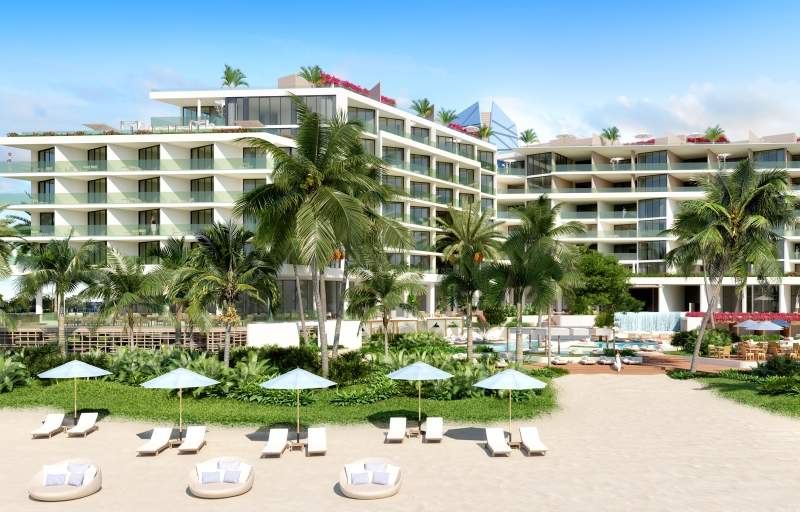 Hyatt Hotels has unveiled plans to establish a new hotel, Andaz Turks & Caicos at Grace Bay in the Caribbean.
Scheduled to open in 2021, Andaz Turks & Caicos will be developed by residential and commercial real estate developer Vista Development.
RAD Architecture is designing the hotel and residential project spread across 5.5 acres in collaboration with Francisco Jove of Modus Operandi.
The resort will feature two buildings, a 59-room hotel and 74-unit branded residences along with co-located amenities.
Hyatt Latin America and Caribbean senior vice president Myles McGourty said: "We are thrilled to announce development plans for the first Andaz branded resort and residences in the Caribbean.
"We look forward to working with Vista Development Ltd. to introduce the inspiring concept of this luxury lifestyle Hyatt brand to a world-class destination like Turks & Caicos' coveted Grace Bay."
In addition, Andaz Turks & Caicos Residences will feature studios, one-bedroom, two-bedroom and three-bedroom residential units and penthouses with four bedrooms.
The project will also feature four restaurants and bars, indoor wellbeing facility featuring an outdoor garden yoga studio, and a full service indoor and outdoor spa for health and fitness.
Vista Development director Matt McDonald said: "We look forward to seeing the project evolve with Hyatt and become part of the community and culture of Turks & Caicos."
Andaz is Hyatt Hotels's luxury lifestyle brand. The company runs 17 hotels under this brand in major destinations such as New York, San Diego, Hollywood, Savannah, Singapore, Delhi and Shanghai.