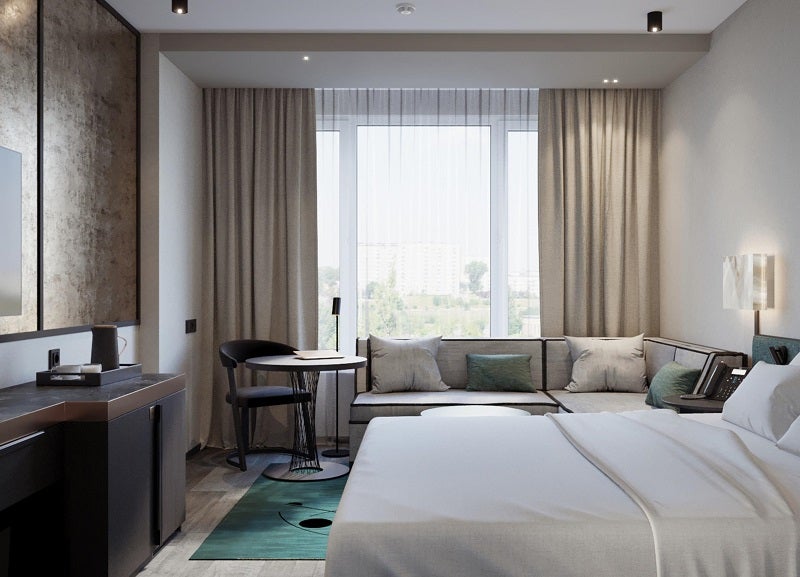 Multinational hospitality company Hyatt has announced the opening of the second branded property in Russia's Ekaterinburg region.
Located in the city centre, the new 146-room Hyatt Place Ekaterinburg hotel has been constructed by LLC Hotel Development Company.
Hyatt Place Ekaterinburg general manager Ekaterina Lonshakova said: "As Ekaterinburg continues to grow and thrive economically, we are excited to add to the momentum by welcoming the first Hyatt Place hotel to the area.
"With our smartly designed social spaces and guestrooms with separate work and sleep areas, our multitasking guests can easily accomplish what they need to do while on the road."
Hyatt Place Ekaterinburg features 24/7 fitness centre, zoom bar and restaurant, event spaces, and a market.
Additionally, the hotel comes with Hyatt Place brand's intuitive design, and practical amenities, such as free Wi-Fi and 24-hour food offerings.
Opening of the new hotel in Russia's fourth largest city, marks a significant milestone in Hyatt's growth strategy.
LLC Hotel Development Company general director Andrey Soldatov said: "Ekaterinburg is a vibrant city, filled with friendly people, great neighborhoods, and an ever expanding list of great places to visit and things to do or see.
"Hyatt Place Ekaterinburg is central to all of them and we are confident that the hotel will exceed guest expectations and provide them with everything they need while visiting our area."
In June this year, Hyatt Place, a mid-tier brand of Hyatt Hotels, opened its third hotel in London near Liverpool Street.
The new location, Hyatt Place London City East, has 280 guestrooms with some featuring private terraces. The rooms have separate workspaces as well as offer free Wi-Fi and 24-hour food offerings.
The hotel also features restaurant, bar, flexible event spaces and a fitness centre.