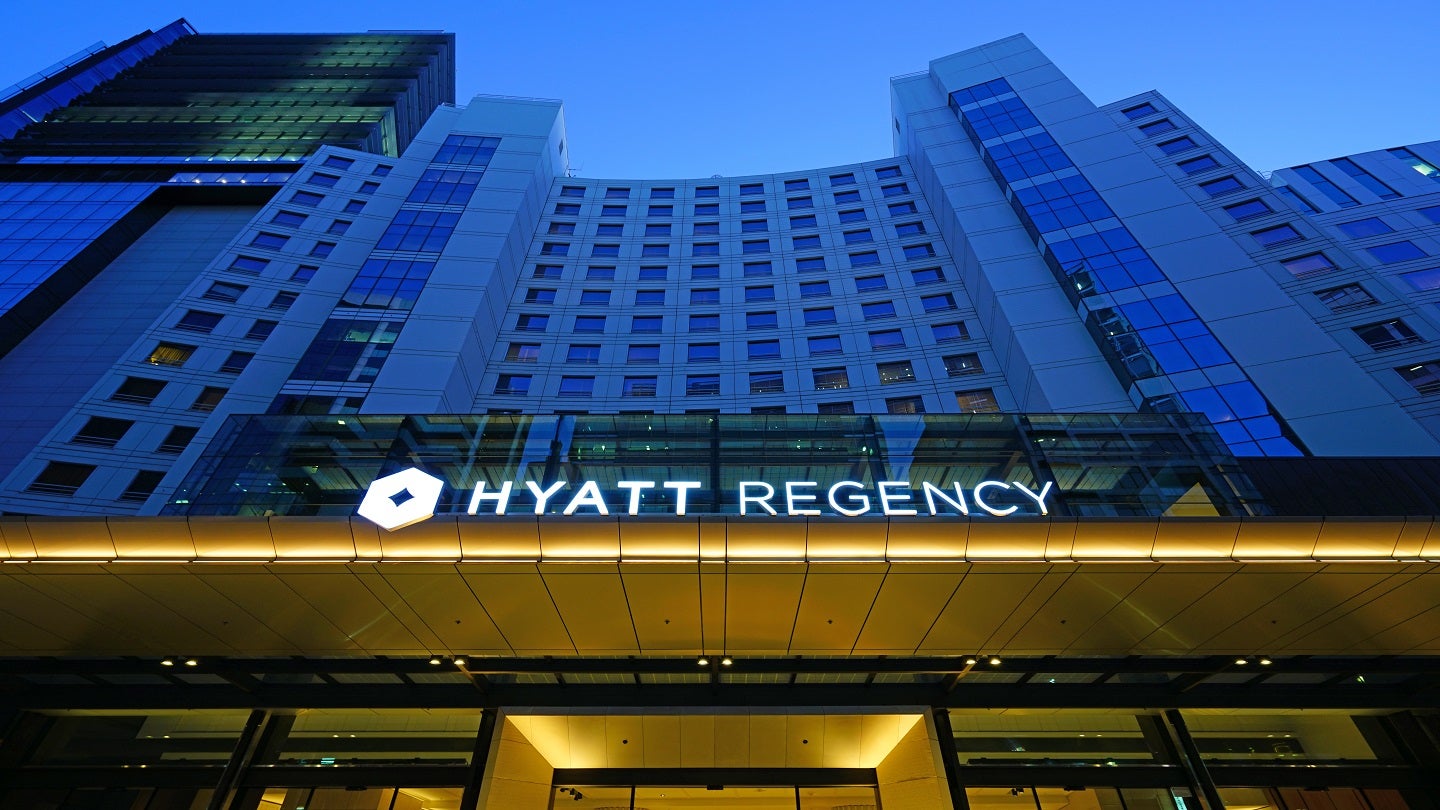 Hyatt Hotels (Hyatt) has reported total revenues of $1.68bn during the first quarter (Q1) of 2023, an increase of 31.3% from the corresponding period in 2022.
The company's total management, franchise, licence and other fees increased 50% year-over-year to $231m during the quarter, from $154m in the year-ago quarter.
During Q1, the net income was $58m compared to a net loss of $73 million in Q1 2022.
Hyatt reported diluted earnings per share of $0.53 in Q1 2023 compared to a loss of $0.67 in the same period last year.
Its adjusted earnings before interest, taxes, depreciation and amortisation rose to $268m from $169m in Q1 2022.
The system-wide revenue per available room (RevPAR) heightened by 42.9% to $130.54 during the quarter compared to the same period in 2022.
The company's net rooms grew by roughly 7%. The company has a total of 1,279 hotels and 306,494 rooms as of 31 March 2023.
At the end of the quarter, Hyatt had a pipeline of executed management or franchise contracts for 580 hotels and 117,000 rooms.
The company added 28 new hotels and 5,128 rooms during the quarter, including 12 hotels and 1,893 rooms from the acquisition of Dream Hotel Group.
Hyatt president and CEO Mark S Hoplamazian said: "For the fourth consecutive quarter we posted record results that exceeded our expectations, demonstrating our unique positioning and differentiated model.
"We raised our full-year RevPAR outlook while maintaining our record level pipeline and industry-leading net rooms growth.
"During the quarter, the recovery in Asia Pacific was particularly remarkable with broad improvements across the region. We continue to experience favourable booking trends and our outlook remains optimistic."