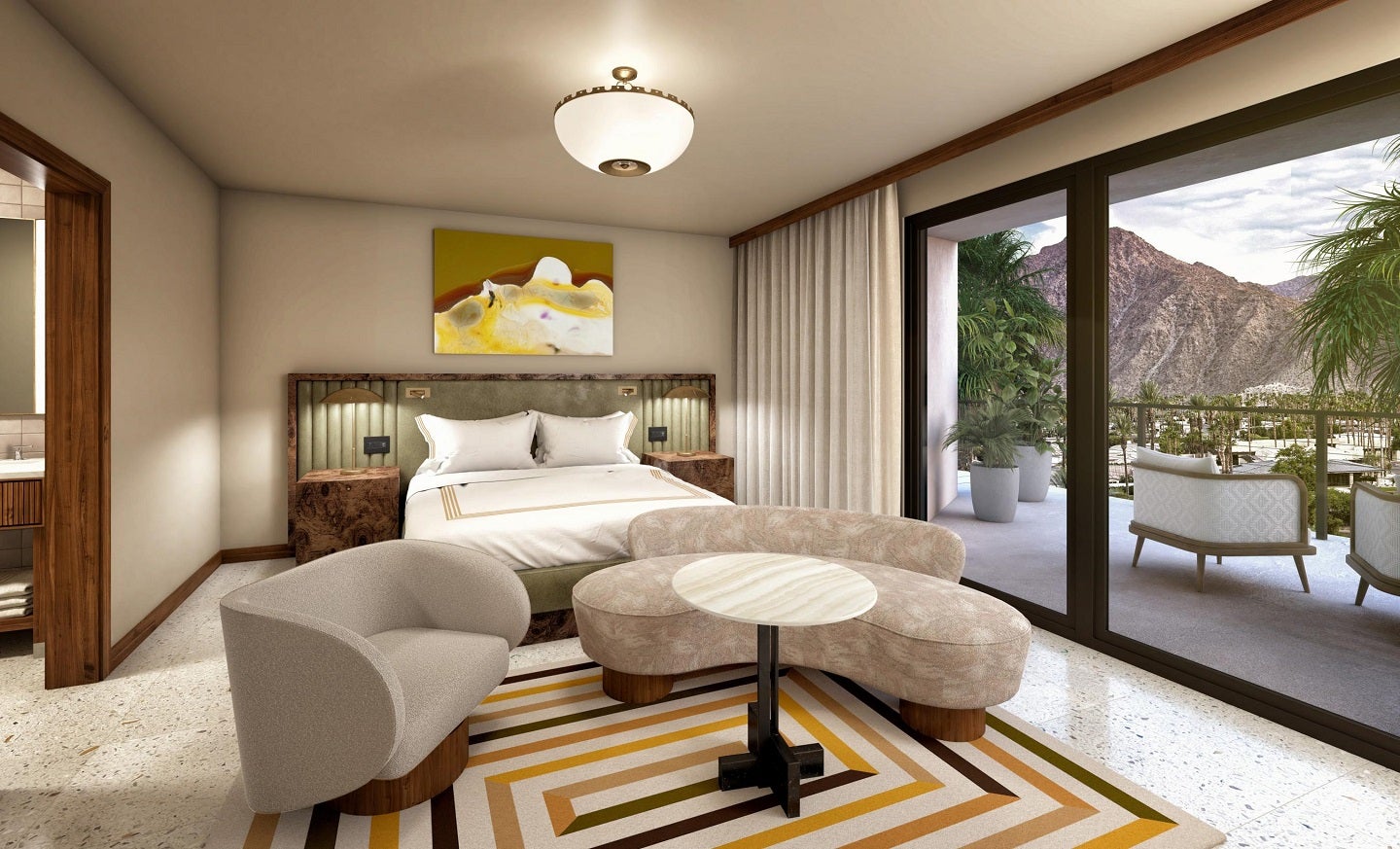 Hyatt Hotels has unveiled plans to further increase its presence in California by launching a new Thompson Hotels property in Palm Springs.
This 168-room Thompson Palm Springs will be the second Thompson Hotels property in California.
Thompson Palm Springs, which is expected to open later this year, will provide views of the San Jacinto Mountains and Palm Springs city.
The property is being developed by Dallas-based real estate developer Hall Group and is designed by architecture firm SMS Architecture and interior design company B2 Architecture + Design.
Two outdoor pools, a garden, lounging areas and trails for walking will surround the guestroom bungalows, the hospitality group said.
The property will feature a restaurant, indoor and outdoor bar and lounges, a spa and fitness centre and 8,000ft² of meeting and event space.
In addition, the hotel will comprise 20,000ft² of ground-level retail and restaurant space.
Thompson Palm Springs general manager Jeffrey Miller said: "We are excited to welcome guests and locals to Thompson Palm Springs, which will bring to life the iconic spirit of the destination through striking design, innovative culinary offerings and locally inspired guest experiences."
With the opening, Thompson Palm Springs will join the group's 18 Thompson Hotels properties globally, with four additional properties scheduled for opening by the end of 2024 in destinations such as South Beach, Miami, Houston and Monterrey, Mexico.
Hyatt real estate and development vice-president Kimo Bertram said: "With design, art and entertainment at the heart of the Thompson Hotels brand experience, downtown Palm Springs is the ideal location for one of the brand's newest hotels.
"Thompson Palm Springs will add to the growing number of properties within our Thompson Hotels brand portfolio throughout California and globally.
"We look forward to collaborating with Hall Group to introduce this new lifestyle hotel to the market that will epitomise the world-renowned sophistication and unique culture of Palm Springs."