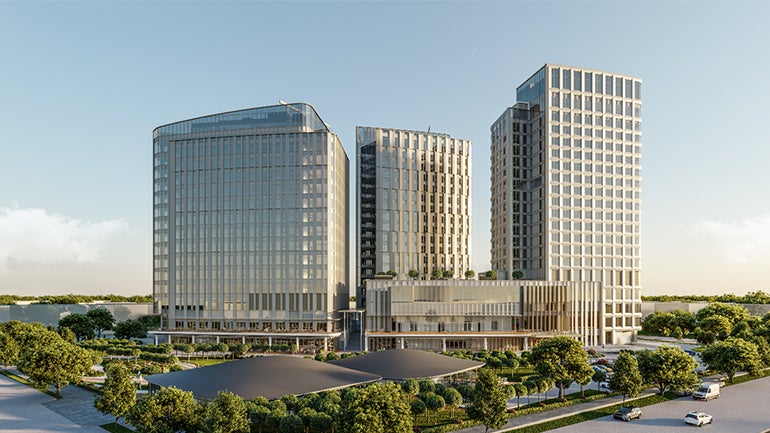 IHG Hotels & Resorts (IHG) has strengthened its Asian footprint by launching new properties in Malaysia, Vietnam, Japan and Uzbekistan.
The hospitality company has launched its second Malaysian InterContinental hotel, InterContinental Penang Resort, in association with THR Hotel in Penang, Malaysia.
Slated to open in 2025, the new property will offer 355 rooms and suites, up to three bedrooms, and six villas.
It will also feature ten treatment villas, a yoga studio, three swimming pools, five restaurants and bars, 1,000m2 of meeting and event space, and more.
In a separate development, IHG signed multi-property agreement with Sun Hospitality Group (SHG), a member of Sun Group.
As part of the agreement, the partners will develop four hotels across Ba Na Hills and Quang Hanh's Yoko Park, adding a combined 2,709 rooms to its portfolio in Vietnam.
IHG South East Asia and Korea development vice president Serena Lim said: "I'm delighted that our plans to develop three hotels together in Ba Na Hills cements our status as the leading hotel operator in Central Vietnam with more than 4,000 rooms opened and, in the pipeline, across our InterContinental, Hotel Indigo, Crowne Plaza, voco and Holiday Inn brands in Danang and Hoi An."
The UK-headquartered hospitality company also signed a management agreement for its first voco brand in Japan.
The flagship voco Osaka Central will comprise 191 rooms and other amenities including a restaurant, café, fitness gym and meeting rooms.
Expected to open in 2023, the property will become IHG's sixth hotel in Osaka.
Besides, IHG announced the debut of its InterContinental Hotels & Resorts brand in Uzbekistan with InterContinental Tashkent, which will incorporate sustainable features.
The newly-constructed luxury property will house 216 rooms including 40 signature suites with two Presidential Suites, and more than 2,500m2 area for conferences, weddings and smaller-scale meetings.
Located in Trilliant Business Park Development Complex, the hotel will offer a 150m2 swimming pool, treatment rooms, Jacuzzi, sauna and hammam, split-level gym, large roof terrace and a pool bar.
IHG will open the new property along with its partner, UzTur Investment and Development (Trilliant), later this year.