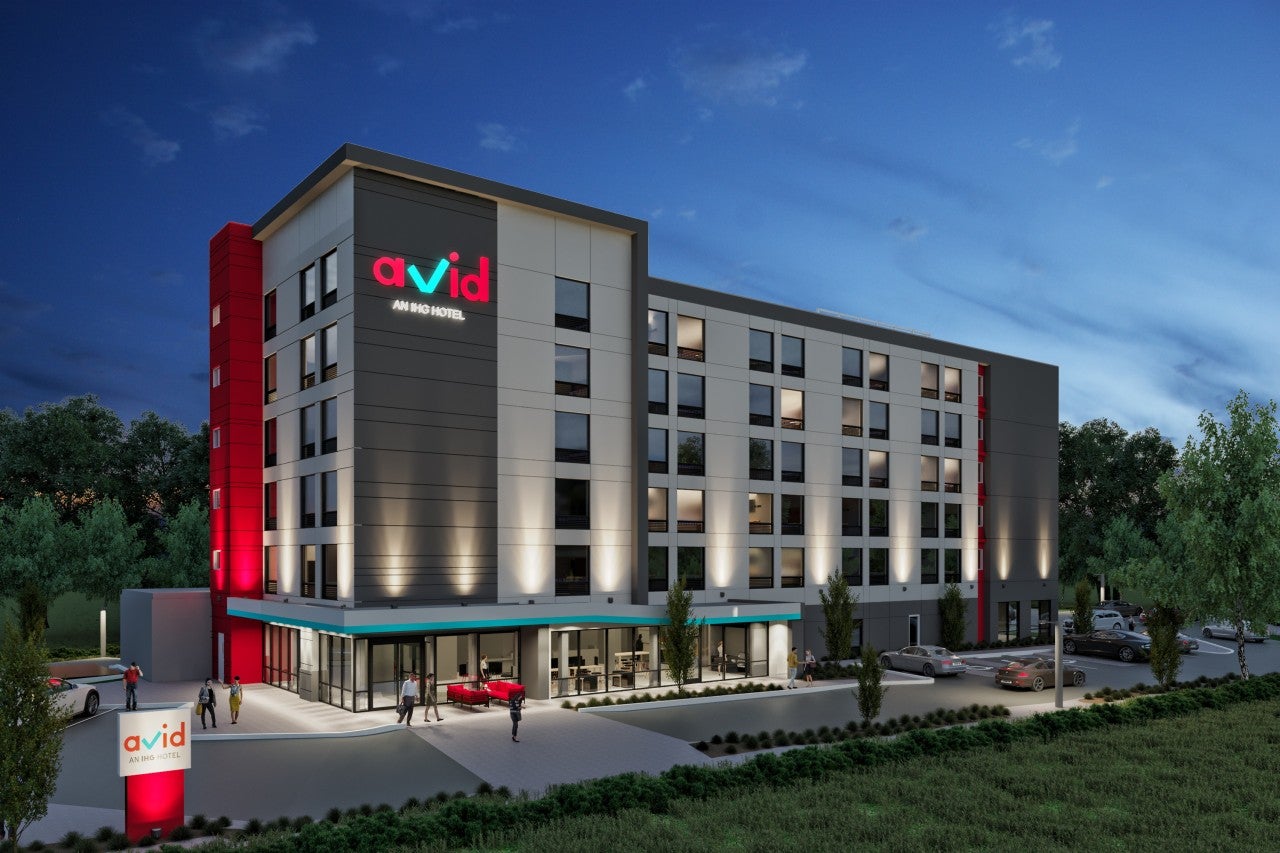 IHG Hotels & Resorts (IHG) has debuted its avid hotels brand in Canada with the opening of avid hotel Toronto – Vaughan Southwest in Vaughan, Ontario.
The hotel is located just 15 minutes from Toronto Pearson International Airport and a short ride from the Vaughan Mills Shopping Centre, Canada's Wonderland, Wet n' Wild Waterpark, Legoland Discovery Centre, and the Kortright Centre for Conservation.
avid hotel Toronto – Vaughan Southwest offers 119 rooms, complementary Wi-Fi, an indoor pool and a 24/7 fitness centre.
The new hotel also boasts the brand's signature "Good all Round" breakfast bar that offers grab-and-go options and fresh bean-to-cup coffee.
The property also offers expanded in-room entertainment options through the IHG Studio technology platform.
IHG Hotels & Resorts Canada franchise performance support regional vice-president Jonathan Lund said: "With more than 180 hotels currently open across the nation, and more than 40 in the pipeline, Canada remains one of IHG's fastest-growing markets.
"We are honoured to work with PI Cap to introduce the 'just right' experience of our avid hotels brand to the nation and the numerous travellers who visit Vaughan every day to enjoy the local attractions or conduct productive business.
"Additionally, this opening is just the beginning of what we expect will be positive and continuous growth for avid hotels across Canada."
Owned by PI Cap, avid hotel Toronto – Vaughan Southwest is the first of four planned properties to open across Canada for IHG's newest Essentials brand.
The avid Hotels by IHG operates a network of more than 50 locations in the US, Mexico and Canada.
In October this year, the brand opened 124-room avid hotel Guadalajara Av. Vallarta Poniente in Guadalajara, Mexico.