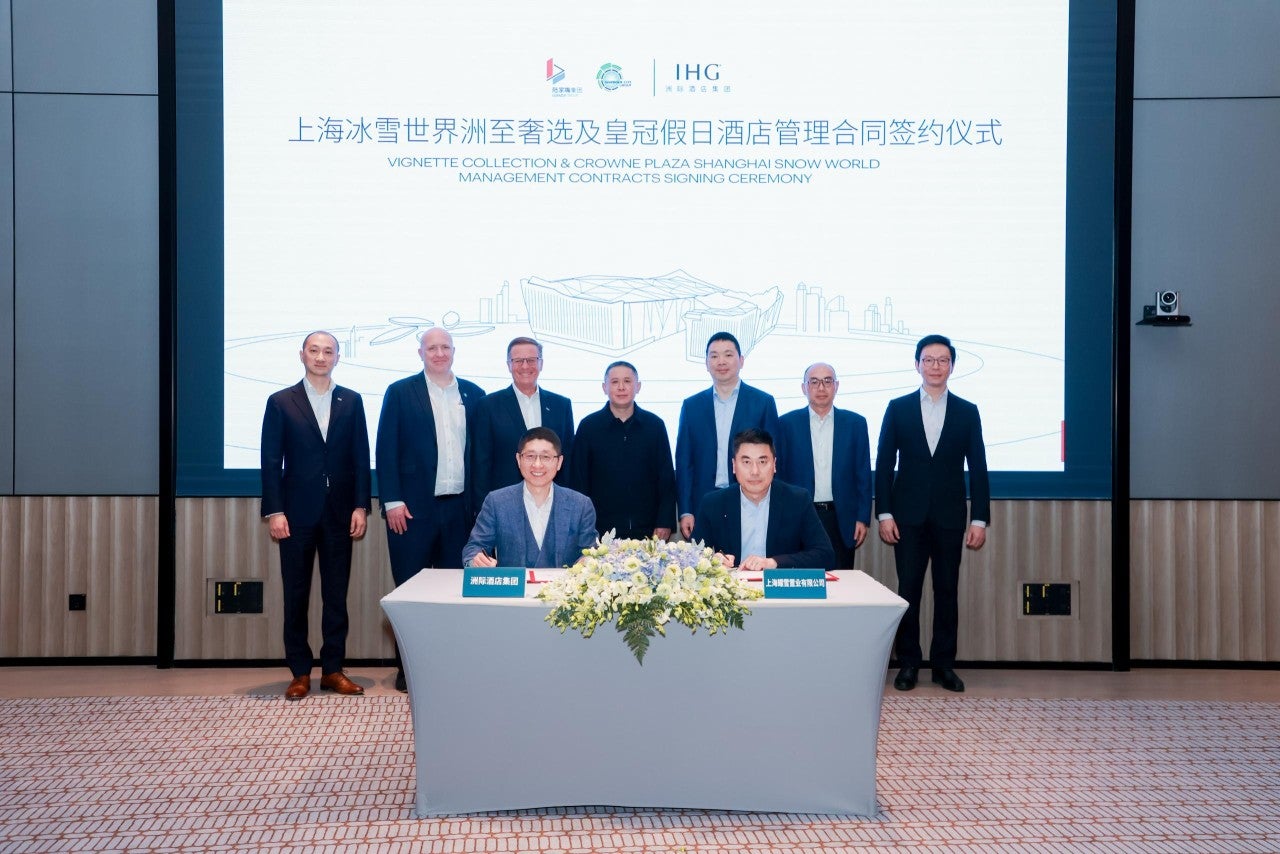 InterContinental Hotels Group (IHG) has signed two new properties in China, further expanding its presence in Asia.
The new signings include Crowne Plaza Shanghai Snow World and Shanghai Snow World Hotel, Vignette Collection.
Shanghai Snow World Hotel, Vignette Collection, which is Vignette Collection first property in Greater China will feature more than 270 rooms in seven variations.
The Crowne Plaza Shanghai Snow World will boast 375 rooms in seven variations.
Located in the downtown commercial centre of Lin-gang New Town, the new properties are part of the integrated sports-entertainment-tourism resort, Shanghai Yaoxue Snow World Complex.
Both the hotels are slated to open in the first half of fiscal 2024.
IHG Greater China chief executive officer Jolyon Bulley said: "As IHG's second home market, Greater China is positioned as a significant growth engine for our group's development. This year marks the 48th anniversary of IHG in Greater China and 39th in the Chinese mainland.
"Despite all the great hardships of recent years, we are delighted to witness a monumental time of nationwide reopening and loosening of travel restrictions, boosting our confidence in the sustainable and high-quality development of the Chinese economy.
"Looking forward, IHG will continue to invest in expanding our network here and promoting cooperation across the industry, forging ahead on a new journey with the local market."
The signings highlight IHG's long-term commitment to the China market.
The company has a total footprint of over 1,000 hotels, including 618 operating hotels and another 474 in the pipeline.
The company has 12 out of 18 brands in operation in China.
Last month, IHG partnered with Doreen Hotels & Resorts to open its first Crowne Plaza hotel in Bangladesh.