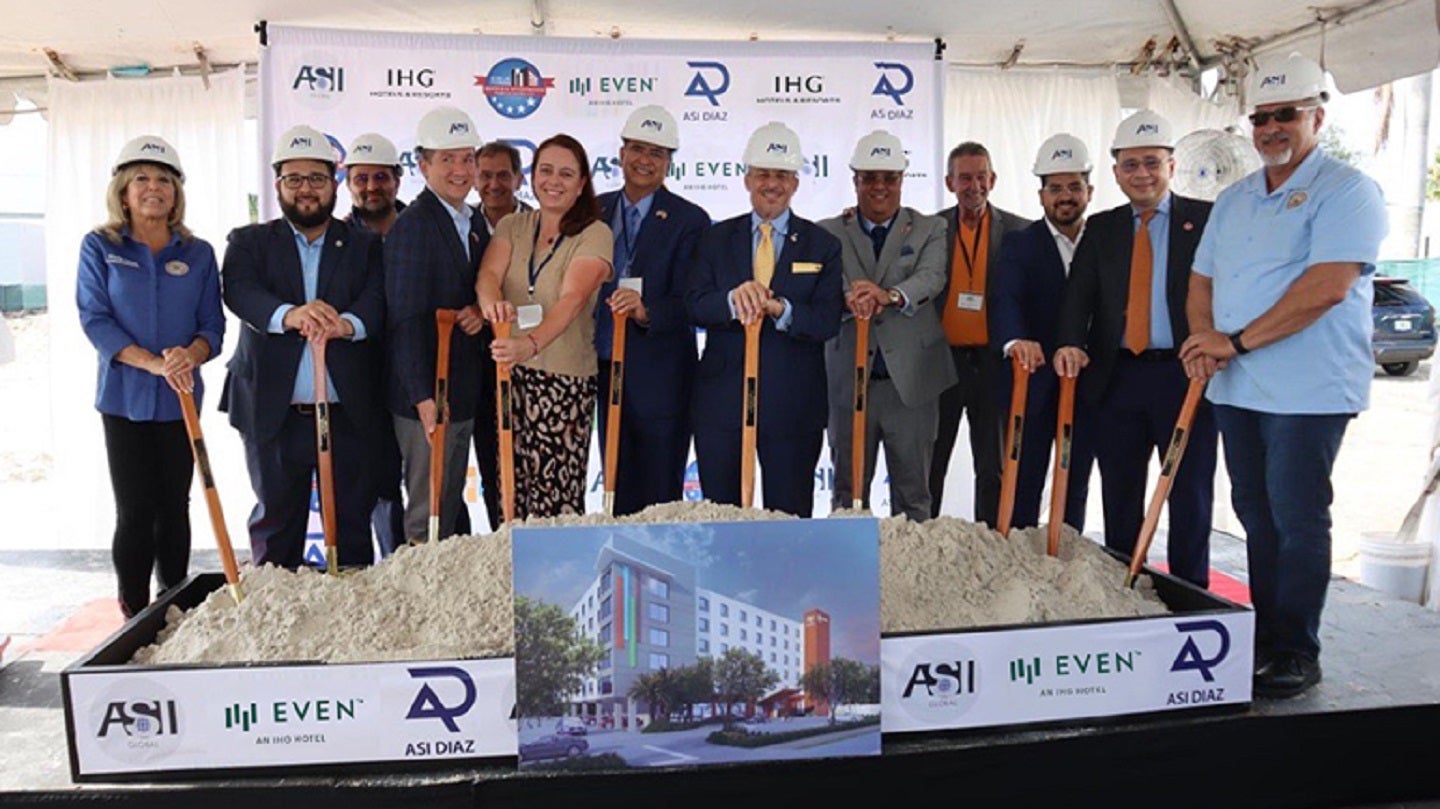 IHG Hotels and Resorts has commenced the construction of its new EVEN Hotels property in suburban Miami, US.
The EVEN Hotel Sweetwater – Doral is expected to open next year and will focus on wellness for travellers.
The hotel will offer three room types with varying exercise amenities, such as yoga mats and Peloton bikes, as well as access to an athletic studio.
Guests can enjoy health-conscious meals from the EVEN Kitchen and Bar restaurant and a 24/7 market.
The hotel's location provides easy access to popular destinations in Miami, including the airport, downtown and the Dolphin Mall.
IHG is collaborating with ASI Diaz Doral Hotel Investment Group, architect Tony Rodriguez-Tellaheche and interior designer Kathy Kesler for this project.
EVEN Hotels is further expanding its portfolio with over 50 hotels open or in the pipeline.
IHG Hotels and Resorts Americas Development senior vice-president Matt Frankiewicz said: "The groundbreaking of EVEN Hotel Sweetwater – Doral is the latest milestone in an exciting future for the brand, with an America's pipeline that will expand its regional estate by nearly 50% in the coming years and a new prototype that will both promote wellness among guests and streamline costs and operations for owners.
"EVEN Hotels' emphasis on travelling and living well aligns perfectly with Miami and the thriving Doral community. We look forward to establishing this hotel as a must-visit travel destination and model representation of all that EVEN Hotels can offer for owners and guests."