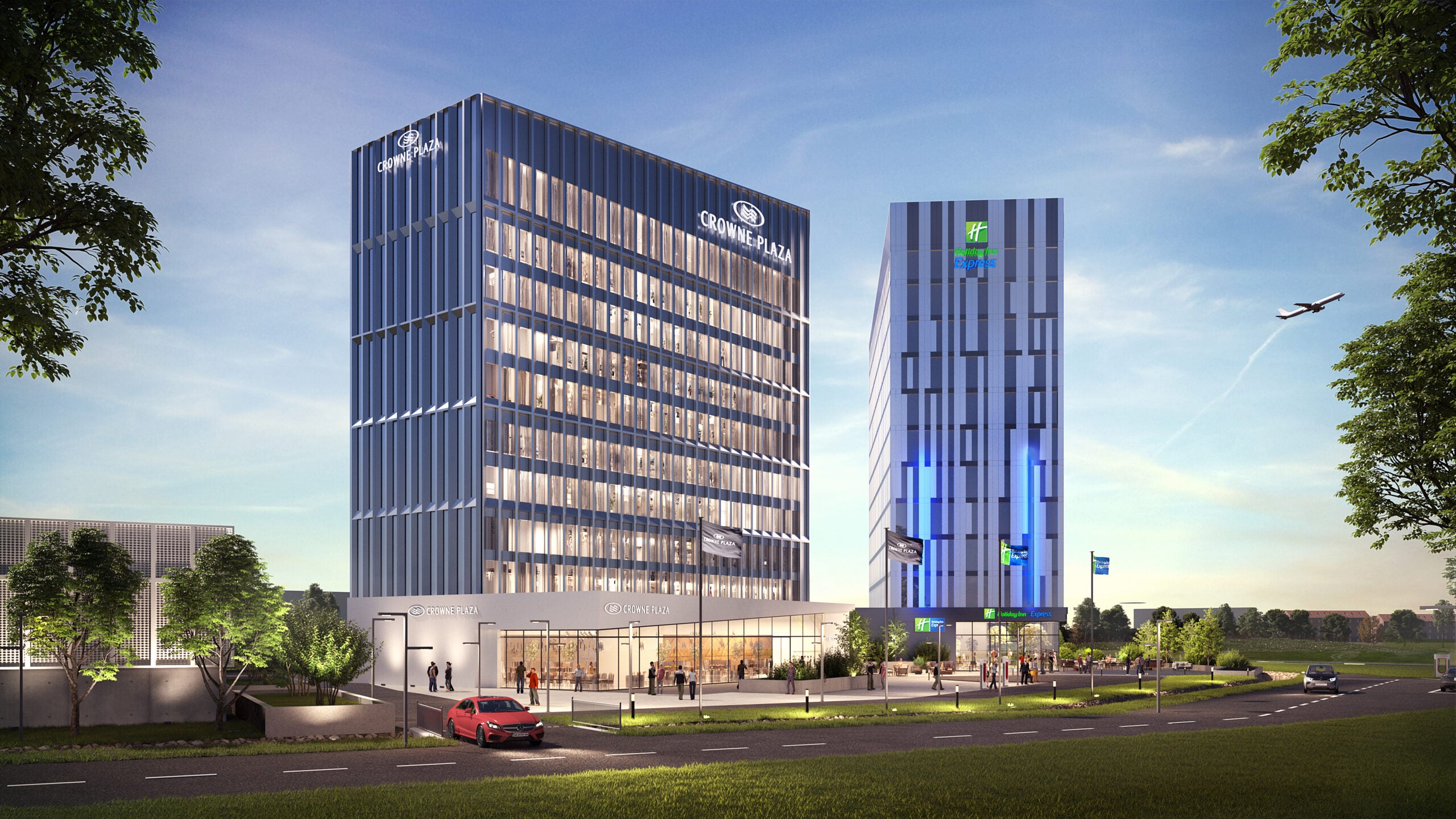 IHG Hotels & Resorts has signed a strategic partnership deal with Björnbäckens Fastighets to open a new dual branded property in Sweden.
The Crowne Plaza and Holiday Inn Express property is expected to open in 2026.
The addition of Crowne Plaza & Holiday Inn Express Stockholm Arlanda Airport hotel will further expand IHG's presence in the Nordic markets.
Once open, the hotel will feature 420 guestrooms, of which 300 will be included under Holiday Inn Express hotel and 120 in the Crowne Plaza.
It will also include gym, bar, restaurant and a full-service conference centre.
Located just outside Stockholm, the hotel will be in close proximity to Sweden's airport and the new Scandinavian XPO fairground.
The dual-branded property will be operated by Mogotel Development Holding.
IHG Hotels & Resorts Northern Europe development head Miguel Martins said: "As a market with a predominately leased deal structure and dominated by domestic brands, Sweden – like most Scandinavian countries – has traditionally been challenging to conquer for hotel companies with a franchise-based business model.
"We are therefore very excited to be entering Sweden with this diverse dual-branded property which is a fantastic representation of both our premium and essentials brand portfolio."
In a separate development, IHG has announced its plans to open a new voco branded property in Brussels, Belgium.
The upscale property, voco Brussels City North, is slated to open next year in fall. It will be operated by Prem Group.
The 92-key voco property will be a 50m tower located in Brussels' north area.
It will include a restaurant and conference centre, adjoining an Innovation Centre, which is already open.
Recently, IHG signed a development agreement to open five new multi-branded properties across Europe.