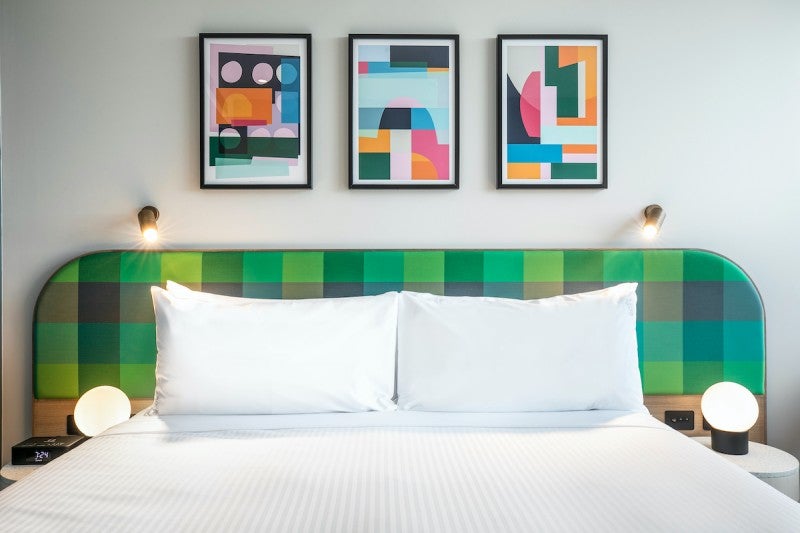 Hospitality company IHG is expanding its presence in Australia with the opening of another hotel under its Holiday Inn brand.
Located in central Werribee, Melbourne, Holiday Inn Werribee has 150 contemporary and modern rooms.
There are separate family rooms and interconnecting suites for family guests.
Other guest amenities include an open lobby, onsite bar and restaurant and meeting spaces, high speed WIFI and large TVs.
Holiday Inn Werribee general manager Preston Miskelly said: "Reliably familiar, yet refreshingly different, Holiday inn Werribee is a comfortable and inviting home away from home.
"Our open lobby with its floor to ceiling windows and amazing views, not only gives our guests a warm and welcoming place to relax, work or socialise, it is also home to our modern restaurant and bar. It is the ideal location to enjoy dinner or drinks with family and friends as you watch the sun go down."
Holiday Inn Werribee represents the first Holiday Inn brand within Australasia.
In October this year, the company will unveil Holiday Inn Remarkables Park, Queenstown. This will be followed by Holiday Inn Melbourne Bourke Street Mall in 2022.
Currently, the IHG has 41 open or pipeline Holiday Inn brand family hotels in Australasia & Pacific.
In June this year, the company signed a management agreement with Samplast Resorts for the development of Holiday Inn Express & Suites Jalandhar GT Road in the Indian state of Punjab.
IHG's Holiday Inn brand has more than 4,100 hotels in operation and more than 1,000 in the pipeline across the globe.