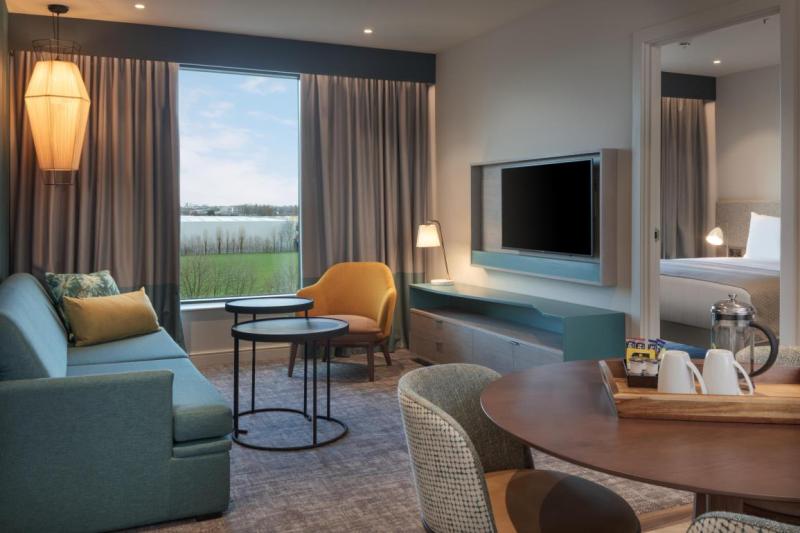 InterContinental Hotels Group (IHG) has opened a new hotel, Staybridge Suites London- Heathrow Bath Road, in the UK.
Located near the Heathrow International Airport, the hotel has 145 studio rooms and 45 one-bedroom suites. All the rooms and suites feature a fully-fitted kitchen.
Specifically built for people who wish to stay for extended periods of time, the hotel has a pantry-style food store to provide the guests with snacks and ready-made meals as well as toiletries and washing detergent for the complimentary on-site launderette.
Staybridge Suites also has communal spaces, an on-site round the clock fitness centre and 'the den' which comes with a games console to offer space for work, host meetings or relax.
The hotel has provision for offering complimentary food and drink to the guests.
Staybridge Suites is part of an upcoming dual-branded property with Holiday Inn, which is expected to open later this year.
Staybridge Suites London- Heathrow Bath Road general manager Mark Roth said: "This hotel brings something new to Heathrow and provides guests with the option to stay in the style of room that suits them best.
"Staybridge Suites is the perfect brand for this location, whether it's for a short stopover stay, a holiday or staying for a longer period of time for business."
In a separate development, IHG opened its fourth Holiday Inn Express hotel in Singapore.
The new Holiday Inn Express Serangoon property is a contemporary hotel that aims to serve both leisure and business travellers.