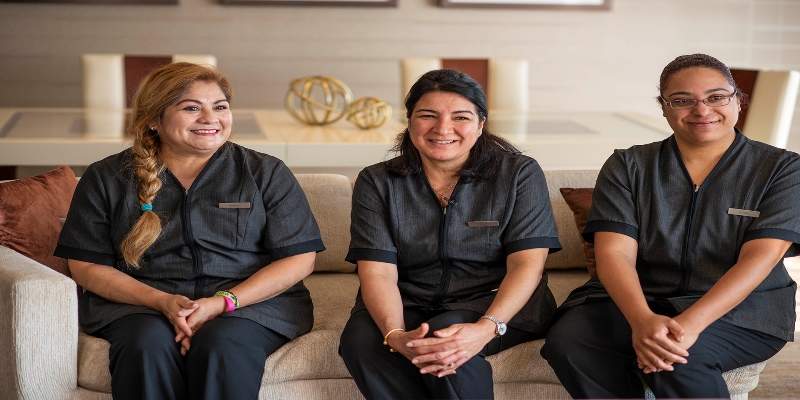 Major hotel companies in the US have announced their commitment to equip their US staff with panic buttons as an effort to tackle assault and sexual harassment.
This announcement is volte-face of its earlier opposition to the idea promoted by worker unions and other advocates for years together, reported Reuters.
Housekeepers of the hotel industry frequently become targets of sexual harassment given that they are alone with guests in their rooms.
Over the last year, the worker unions have been raising pressure on hotel chains to provide the safety devices, especially in the wake of 1 October shooting at a Las Vegas hotel.
The American Hotel & Lodging Association (AHLA) and major hotel chains including Hilton, Hyatt, IHG, Marriott and Wyndham took a 5-Star Promise.
As per this pledge, the firms will provide hotel employees with employee safety devices (ESDs) besides offering improved policies, trainings and resources to boost hotel safety, including on prevention and response to assault and sexual harassment cases.
AHLA president and chief executive Katherine Lugar said: "Safety is a never-ending challenge, and the hotel industry is highly committed to be part of the solution. Protecting our employees—as well the millions of guests who stay in American hotel rooms each day—is critically important to our industry.
"Unfortunately, no industry is immune to dealing with sexual harassment, but we will continue to work, day in and day out, so America's hotels are secure places for all those who work in and visit them."
Deployment of the devices is expected to cost thousands of dollars for hotel companies and impact thousands of workers. In several markets such as Chicago, Seattle, New York, Washington D.C., ESDs are already being deployed.
According to Lugar, the latest announcement expands this commitment to hotels across the country, with aim for an industry-wide implementation by 2020.
As per STR Inc, which monitors the hotel industry, brands of these five major players form 45% of all hotel rooms in the country.
Over 14% of the sexual harassment complaints were filed by the hotel industry workers with the US Equal Employment Opportunity Commission from 2005 to 2015. This, according to Center for American Progress, is the highest than any industry.
Hospitality workers' union president Unite Here D. Taylor was quoted by the news agency as saying that it was "a long overdue first step" by the hotel industry and hoped that it would invest in the proper technology.
Taylor added: "You have to invest not just in words, but in capital, to make sure your workforce is safe."