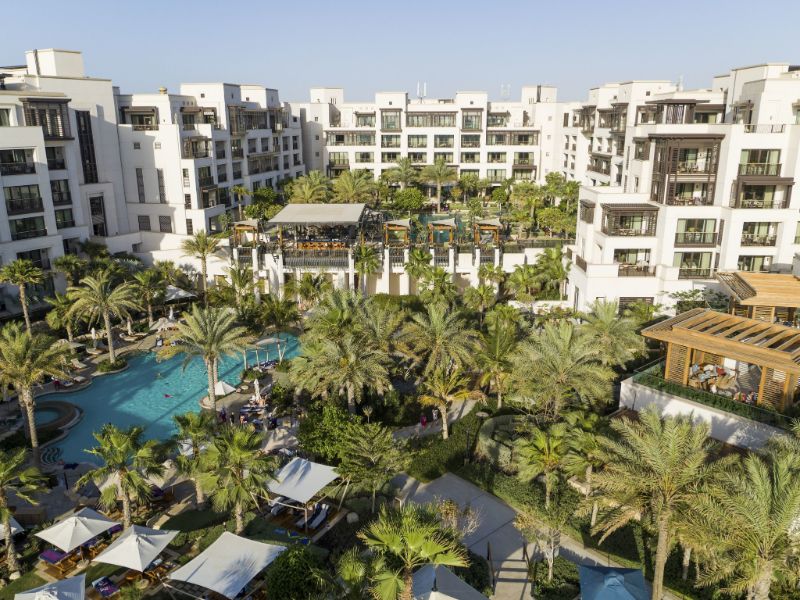 UAE-based luxury hotel chain Jumeirah Hotels and Resorts has secured Bureau Veritas certification for three additional properties in Dubai.
The company's Jumeirah Al Qasr, Jumeirah Dar Al Masyaf and Jumeirah Creekside Hotel received Bureau Veritas Safeguard Label, reported Trade Arabia.
It was awarded for maintaining stringent health, safety and hygiene standards at the properties.
This comes nearly a month after Jumeirah Al Naseem, another luxury hotel in Dubai, received the same certification.
This endorsement by Bureau Veritas, a global certification company, is expected to help the hotels regain customer confidence as the hospitality industry is seeking ways to revive the business following the impact of Covid-19 pandemic.
Jumeirah Group CEO José Silva was quoted by the publication as saying: "I want this milestone to serve as an inspiration to others, to create a socially responsible movement across organisational cultures, our society and the industry as a whole, where we champion a sense of collective responsibility for the safety of others.
"The Government of Dubai and its tourism authority 'DTCM', have led a successful path through this pandemic and restoring guest confidence is a priority, not only for Jumeirah Group, but for all hoteliers.
"We will continue our mission across our portfolio of properties and demonstrate our commitment to operating our hotels to the highest global standards and supporting the future of our host countries."
Bureau Veritas awarded the certification following remote and field audits.