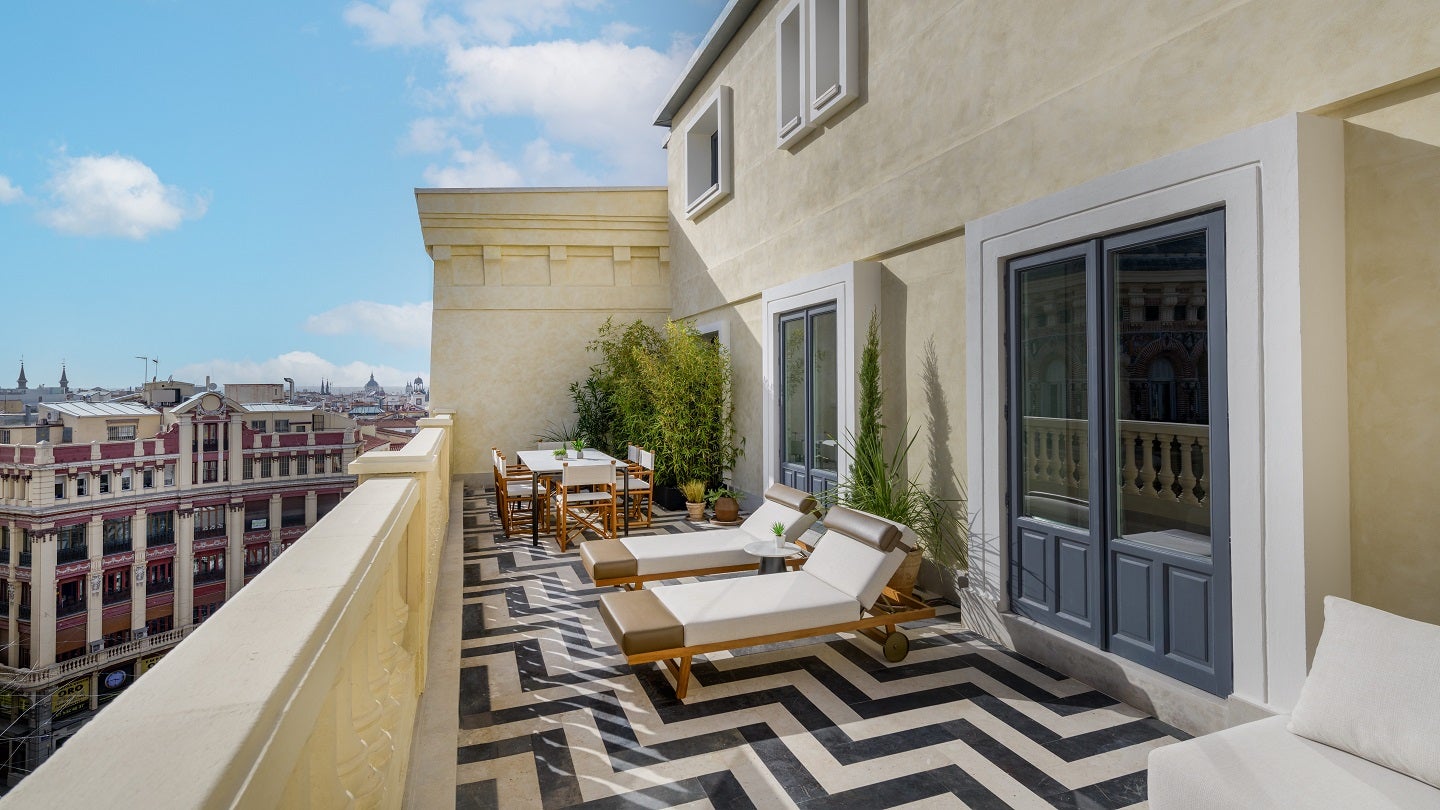 JW Marriott, a part of Marriott Bonvoy's global portfolio of brands, has debuted in Spain with the opening of JW Marriott Hotel Madrid.
JW Marriott Hotel Madrid features 139 rooms and suites, with most suites on the upper floors having large terraces that offer city views.
Besides the fully equipped wellness and fitness centre, the hotel has designed in-room experiences enabling guests to have personalised wellness facility during their stay. It offers yoga mats in all rooms, provides complimentary access to video workouts and meditation routines through QR codes, and a bath menu with customised music and light setup to offer a private spa experience.
The hotel lies in the Canalejas zone, adjacent to Puerta del Sol, a public square in Madrid.
JW Marriott global brand leader Bruce Rohr said: "JW Marriott is at the forefront of the evolution of luxury travel, placing equal importance on mindfulness and well-being as we do on indulgence and comfort.
"With these brand pillars in mind, we are thrilled to bring the JW Marriott brand to Spain. JW Marriott Hotel Madrid is an ideal reflection of who we are and what we represent, from its thoughtful design to the bespoke programming crafted with guests' holistic wellness in mind."
Rockwell Group was entrusted for the architecture and design of the hotel, which features natural materials and a neutral colour palette to provide a relaxing environment.
The hotel has partnered with Michelin-star chef Mario Sandoval to provide dining and cocktail options. Its QU restaurant serves traditional, local dishes prepared using ingredients grown in El Patio JW Garden, and from local suppliers.