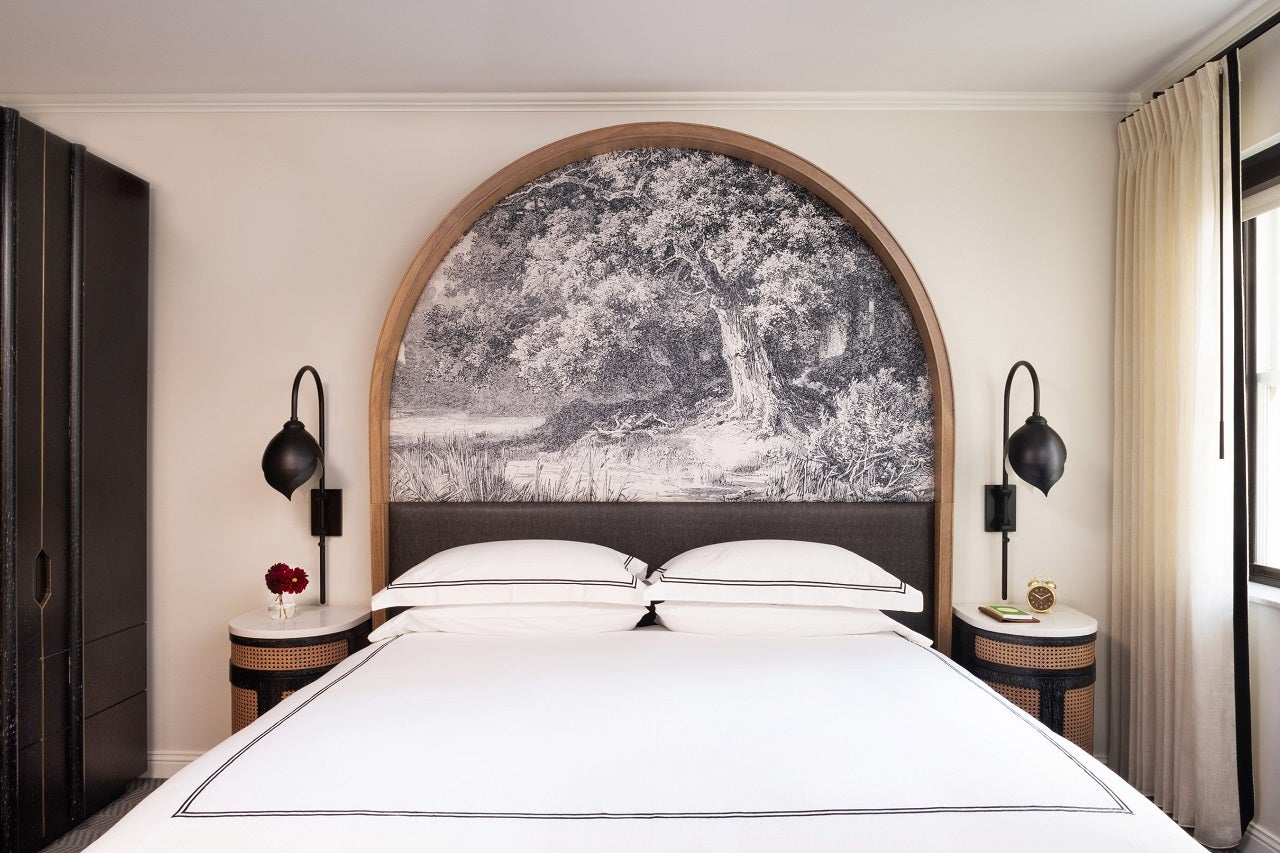 Kimpton Hotels & Restaurants has announced the opening of the 205-room Kimpton Cottonwood Hotel in Omaha, Nebraska, US.
The Kimpton Cottonwood Hotel, a $75m reinvention of the 1915 Blackstone Hotel, is the brand's first hotel in Nebraska.
Global design firms LEO A DALY and DLR Group have renovated the property that offers five food and beverage concepts, 13,500ft² of meetings and event space.
Other amenities offered include two grand ballrooms, a seasonal resort-style swimming pool and Pool Club, a solarium and a rooftop terrace.
The Pool Club has been programmed to create a dynamic, year-round social experience.
Kimpton Cottonwood Hotel is managed by hospitality company Pivot Hotels & Resorts and offers a personalised, social travel experience.
As part of the renovation, hand-carved terra cotta columns, a marble staircase, original tile and hardwood flooring, and all of the hotel's 800-plus windows have been restored.
Guest rooms of the hotel, including 31 suites feature serene finishes, a warm color palette and classic European Revival details.
The rooftop terraces and Schimmel ballroom are optimal for larger social and business events and the 300-square-foot Fitzpatrick Boardroom is ideal for smaller gatherings.
Kimpton general manager Mara Bouvier said: "The revival of this legacy property captures the spirit of Omaha and we are looking forward to our guests experiencing genuine Midwestern hospitality."
Produced entirely by Nebraskan artists, the hotel's 50+ piece art collection offers a certain autobiography of Omaha. Its Cottonwood Room features a circular bar.
Kimpton operates more than 60 hotels and 80 restaurants, bars and lounges in the US, Canada, Europe, Caribbean and Greater China.