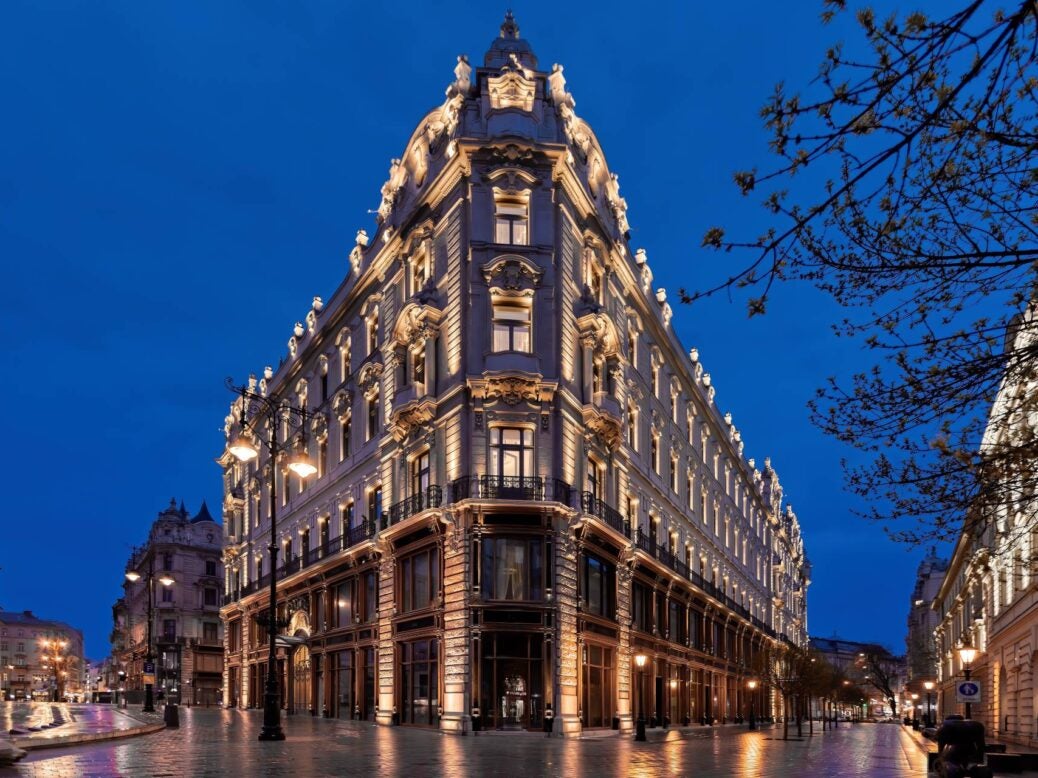 Marriott International's The Luxury Collection has marked its debut in Hungary with the opening of its first property in Budapest.
Built 120 years ago, Matild Palace is owned by Özyer Group. It is a UNESCO world heritage listed site.
Interior designer Maria Vafiadis, founder of MKV Design, and local architects Péter Dajka and Puhl Antal have led a thorough five-year renovation programme to transform it into a luxury hotel.
The Luxury Collection vice-president and global brand leader Philipp Weghmann said: "We are thrilled to celebrate this milestone moment in the growth of The Luxury Collection brand with the opening of Matild Palace, a hotel that will define the destination of Budapest.
"The property allows our guests to realise the fantasy of living within in a royal palace, elevated with modern amenities and impeccable service, and we look forward to welcoming them as they discover this timeless and inspiring city."
The Matild Palace hotel features 130 keys comprising of 111 guestrooms and 19 suites.
Additionally, the hotel provides meeting and event spaces to host occasions ranging from business meetings to special events.
Guests can experience a Hungarian-influenced wellness with traditional thermal therapy and Hammam rituals at the Swan Spa at Matild Palace. The property also offers a fully equipped advanced gym for fitness enthusiasts.
Wolfgang Puck, a renowned chef and restaurateur, manages all three operations and culinary offerings at the hotel.
Spago by Wolfgang Puck offers traditional Hungarian cuisine with a modern twist and Matild Café & Cabaret is set to open in September. The Duchess rooftop bar will open next month.
The Luxury Collection brand has nearly 120 hotels and resorts in more than 35 countries and territories.
In August last year, the brand announced the launch of Al Wathba Desert Resort & Spa in Abu Dhabi.
It also opened a new property in SoBro district in Nashville, US in the same month.