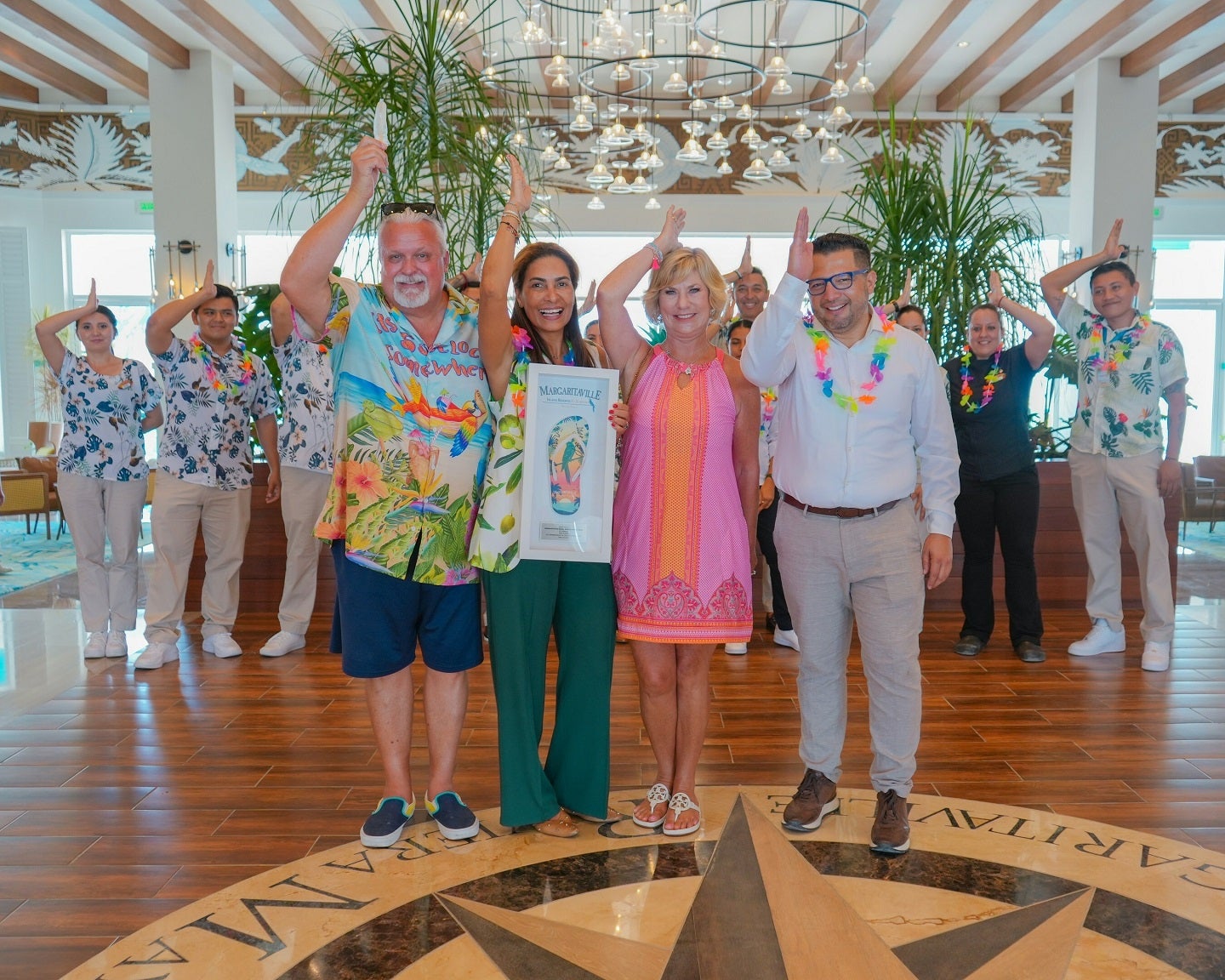 American hospitality group Jimmy Buffett's Margaritaville has opened its first adults-only resort in Mexico – Margaritaville Beach Resort Riviera Maya.
The resort offers guests an oceanfront LandShark Brewery, new guest room categories and suites, nine restaurants and bars, a 10,000ft² spa and wedding and event areas.
Margaritaville Beach Resort Riviera Maya general manager Grecia Lopez said: "We're delighted to welcome our first guests to Margaritaville Beach Resort Riviera Maya.
"The world-class all-inclusive resort offers the ultimate in adults-only escapes, inviting guests to indulge in five-star global dining, unparalleled service, luxurious amenities, spectacular entertainment, unparalleled views and so much more."
The 355 suites at Margaritaville Beach Resort Riviera Maya include amenities, an option to connect with a nearby room and coastal-inspired decor. All rooms comprise a furnished exclusive balcony or patio with views of the ocean, the resort's pools and gardens.
Margaritaville Beach Resort Riviera Maya features five restaurants with outdoor dining and a patio that extends directly onto the pool as part of the all-inclusive experience.
The resort will also debut Far Side Of The World – a concept exclusive to Margaritaville's all-inclusive resorts, with Pacific Rim cuisine inspired by remote locations, culinary selections, bamboo shacks and the Pacific Ocean.
The resort also features the 10,000ft² St. Somewhere Spa, which has nine treatment rooms. Guests have options to select from a range of tropically themed spa services. The St. Somewhere Spa also has a couple's suite and a 2,000ft² Fins Up! Fitness Centre with a 700ft² outdoor terrace.