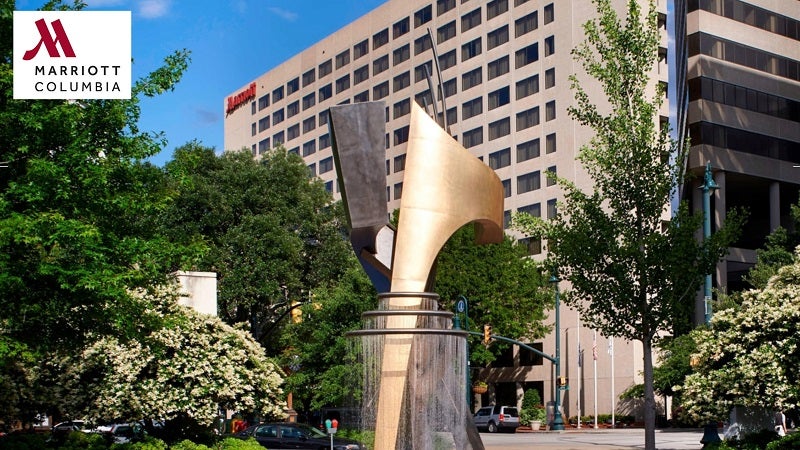 Marriott Columbia, a hotel located in downtown Columbia, South Carolina, has completed the renovation of its guest rooms and suites.
Columbia Sussex owns and operates Marriott Columbia.
The hotel is situated minutes from the State Capital, Riverbanks Zoo and Garden, historic homes, and Bull Street Stadium.
The downtown Columbia area features more than 50 restaurants, an old country store, and arts and cultural attractions including 36 properties listed on the National Register of Historic Places, Nickelodeon Theatre and Columbia Museum of Art.
Marriott Columbia provides Southern American cuisine in its Midlands restaurant.
It offers flexible meeting and event spaces with a capacity to accommodate up to 800 people.
All the 300 guest rooms, including the Governor's Suite, Parlor Suites, Jr. Suites and Balcony Suites, have been renovated with contemporary design, and upscale comfort.
This full redesign also includes the entire new furniture and furnishings.
The guest rooms and suites offer views, including of Boyd Park at the Columbia Art Museum, Arsenal Hall, and Historic Main street.
The large windows in the guestrooms allow natural light to fill the rooms and suites.
Artwork and furnishings complement the focus on the area's traditional roots with contemporary materials and amenities.
Columbia Sussex owns and operates hotels across the US. It is also one of the largest Marriott franchisees in the country.
It operates 41 hotels under three brands including Marriott Hotels, which includes Renaissance, and Westin; Hilton Hotels and Resorts; and Hyatt Regency.