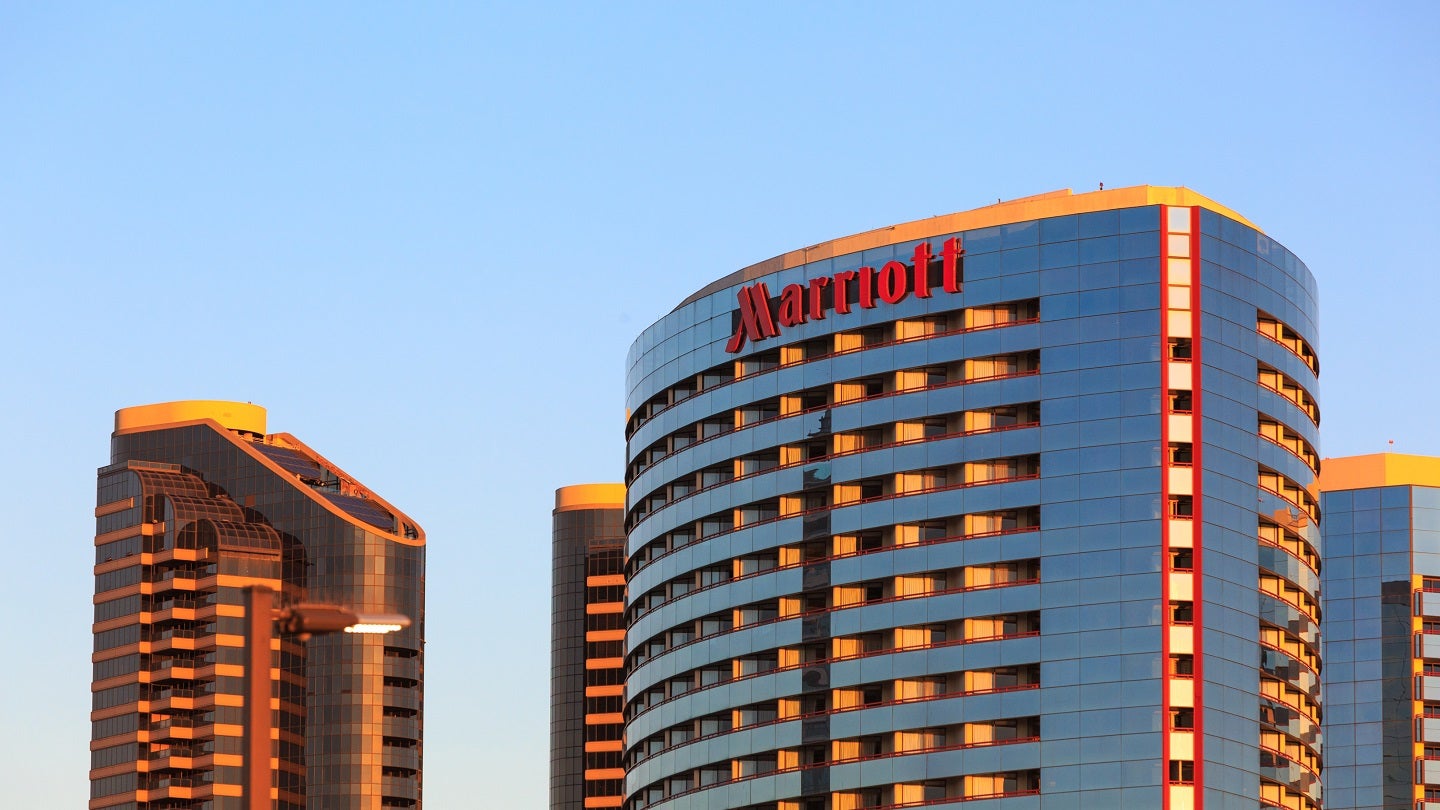 Marriott International (Marriott) has reported a 34% increase in revenues to $5.62bn during the first quarter (Q1) of 2023 from $4.2bn in the corresponding period of 2022.
The company's net income rose by 101% year-over-year to $757m during the quarter compared to $377m in Q1 2022.
The diluted earnings per share increased to $2.43 during the quarter, against $1.14 in the corresponding quarter last year.
Marriott reported adjusted earnings before interest, taxes, depreciation and amortisation (EBITDA) of $1.1bn in Q1 2023, which represents a rise of about 45% from $759m in the year-ago period.
During Q1 2023, the systemwide revenue per available room (RevPAR) grew by 34.3% worldwide, 25.6% in the US and Canada and 63.1% in international markets compared to Q1 2022.
The company added 11,015 rooms across 79 properties to its global lodging portfolio during Q1 2023. The room additions included 5,800 rooms in international markets and more than 2,700 rooms converted from competitor brands.
Marriott International president and CEO Anthony Capuano said: "The lifting of travel restrictions throughout the Asia Pacific, particularly in Greater China, significantly boosted first-quarter demand in the region.
"In the US and Canada, we saw solid demand across the leisure and group segments in the quarter, while business transient demand continued to improve. ADR in the region rose 10% year over year, aided by higher special corporate negotiated rates and 15% growth in group ADR.
"While the global economic picture is uncertain, demand remains strong and we are not seeing signs of a slowdown. With the faster-than-expected recovery in international markets and continued solid booking trends globally to date in the second quarter, we are raising our RevPAR guidance for the full year."
As of 31 March 2023, the company's development pipeline totalled about 3,060 properties and 502,000 rooms globally, of which roughly 200,000 rooms are under construction.
Approximately 21,000 rooms in the pipeline have been approved for development but contracts have not yet been signed.
The company expects a 4% to 4.5% increase in net rooms for the full year of 2023. The systemwide RevPAR growth is expected to be between 10% and 13% during the period.