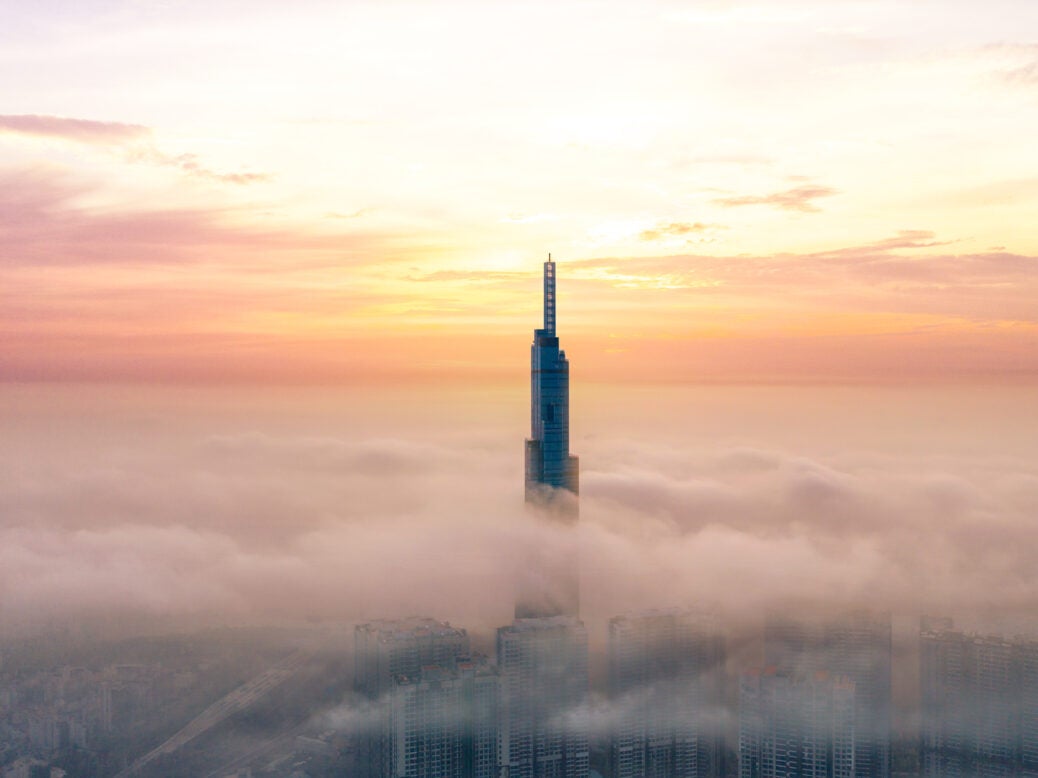 Marriott International has entered into strategic agreement with hospitality and leisure chain, Vinpearl, to convert and develop eight hotels in Vietnam.
As part of the agreement, the partners will open two new hotels and convert six properties into Marriott's portfolio later this year.
The six conversions are Vinpearl Landmark 81, Autograph Collection, Danang Marriott Resort & Spa, Sheraton Long Beach Phu Quoc Resort, Sheraton Hai Phong, Sheraton Can Tho and Four Points by Sheraton Lang Son.
Vinpearl Landmark 81, Autograph Collection, rebranded from Vinpearl Luxury Landmark 81, will be Vietnam's first Autograph Collection hotel.
The property will feature 223 rooms and suites, three food and beverage destinations, 12 function spaces, a business centre, spa, outdoor pool, and fitness centre.
Vinpearl Luxury Danang will be rebranded to Danang Marriott Resort & Spa. Located Non Nuoc Beach, the retreat will boast 200 rooms and suites, 39 villas, with plans for five different food and beverage outlets, eight event spaces, an infinity pool, a spa, kids club, tennis court and others.
Sheraton Long Beach Phu Quoc Resort will be rebranded from the existing Vinpearl Phu Quoc Resort. It will feature 500 modern and residential rooms, suites, and villas on the west coast of Phu Quocx.
Following the rebranding of Vinpearl Hotel Imperial, Hai Phong, the Sheraton Hai Phong in the country's largest port city is expected to offer 362 rooms and suites.
The 262-key Vinpearl Hotel Can Tho in the Mekong Delta city will be converted to Sheraton Can Tho. It will boast a restaurant, outdoor swimming pool with pool bar and event space.
Four Points by Sheraton Lang Son, a 21-story hotel, will be rebranded as Vinpearl Hotel Lang Son. This hotel will have127 rooms and suites, four food and beverage venues, a spa and a ballroom.
Furthermore, the two new build hotels under this collaboration include Sheraton Vinh and Four Points by Sheraton Ha Giang.
Slated to open in 2025, these new hotels are intended to suit the needs of both domestic international travellers.
Marriott International Asia Pacific (excluding Greater China) president Rajeev Menon said: "We are thrilled to be working with Vinpearl to accelerate our growth in Vietnam.
"With the country's solid foundation for a resilient economy, and continuous growth of its infrastructure especially in the tourism sector, we are confident this collaboration will enable us to better cater to our guests' needs."
These new properties will complement Marriott's ten hotels and resorts in Vietnam.
In February this year, Meliá entered a new arrangement with Vinpearl to manage 12 hotels and resorts from Tay Ninh to Hai Phong in Vietnam.