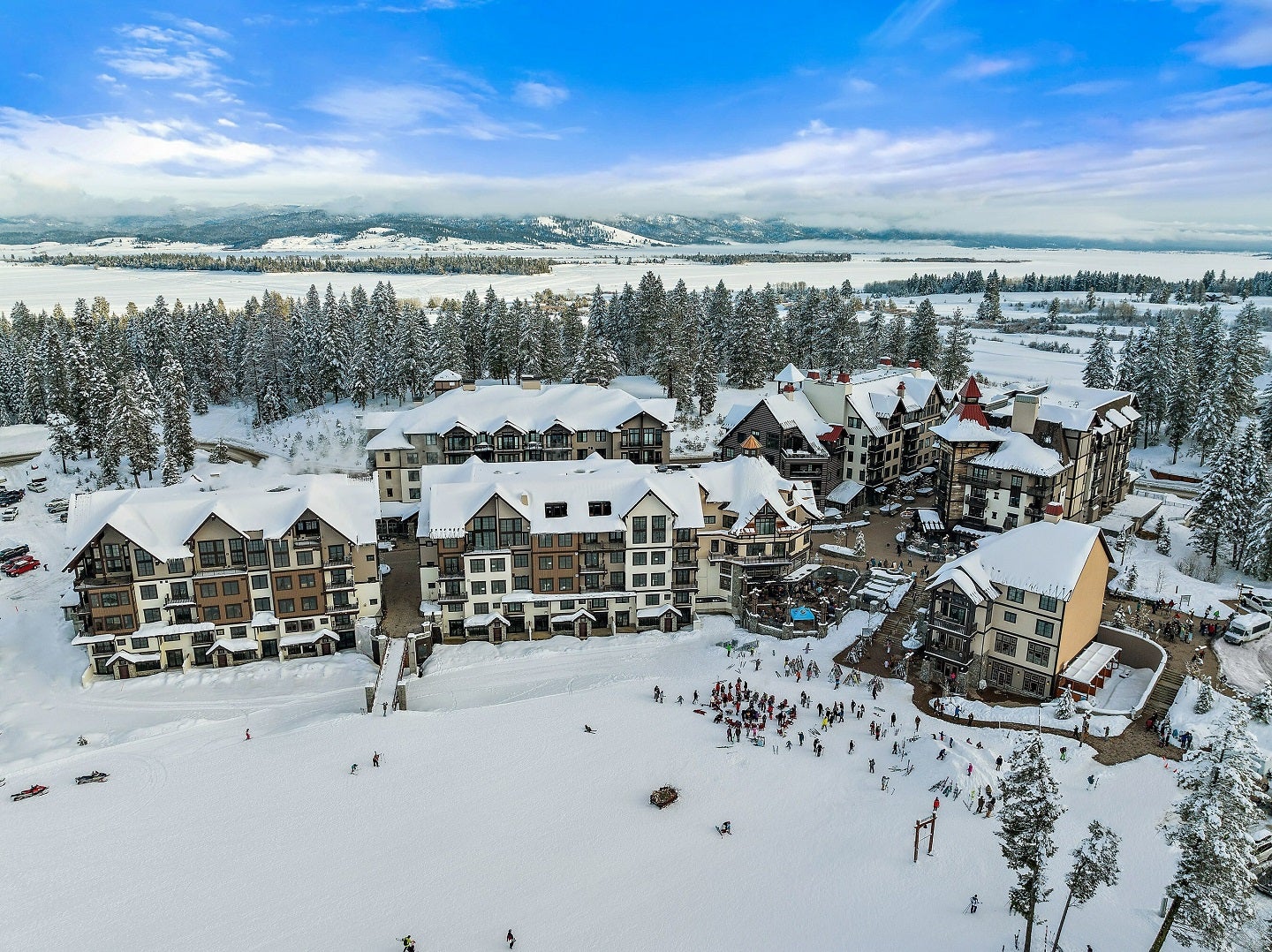 US-based real estate investment company MMG Equity Partners has invested approximately $150m for the development and expansion of Tamarack Resort, a four-season resort 90 miles north of Boise, after its acquisition in 2018.
This included the completion of the first phase of The Village at Tamarack, the resort's major feature, which contains 40,000ft² of stores and restaurants as well as 130 luxury homes.
Among the resort's improvements are infrastructure additions: Wildwood Lift (high-speed detachable quad) installation, Mountain Community Charter School on the premises, increased snowmaking capacity and more downhill paths for summertime riding and hiking.
The investment was also made for an on-site employee housing village for seasonal and year-round employees of the resort and Tamarack Outfitters (retail, equipment rentals, a tuning shop and tickets/passes).
MMG managing partner Gabriel Navarro said: "Tamarack is a stunning, true, four-season destination like no other. It is the only resort in North America that features skiing, golf and a lake for recreation.
"Tamarack home ownership provides access to a 3,500-acre backyard designed to foster connections to nature combined with convenient luxury living.
"We look forward to continuing to untap Tamarack's potential by continuing to invest heavily in resort amenities and additional development."
In the summer of 2023, Robert Trent Jones II Osprey Meadows Golf Course, an 18-hole championship course, will also be opened.
Tamarack noted that it will carry out more developments later this year through 2024 including the construction of Lake Cascade and the launch of the mid-mountain lodge.
Tamarack president Scott Turlington said: "Tamarack Resort is a place families know and love. What began as a vacation home for many is now a full-time residence and destination for many members of our community.
"With MMG's commitment to Tamarack's long-term success, we have the confidence and ability to execute the vision of our masterplan that makes Tamarack so special for all who come to recreate or call Tamarack home."