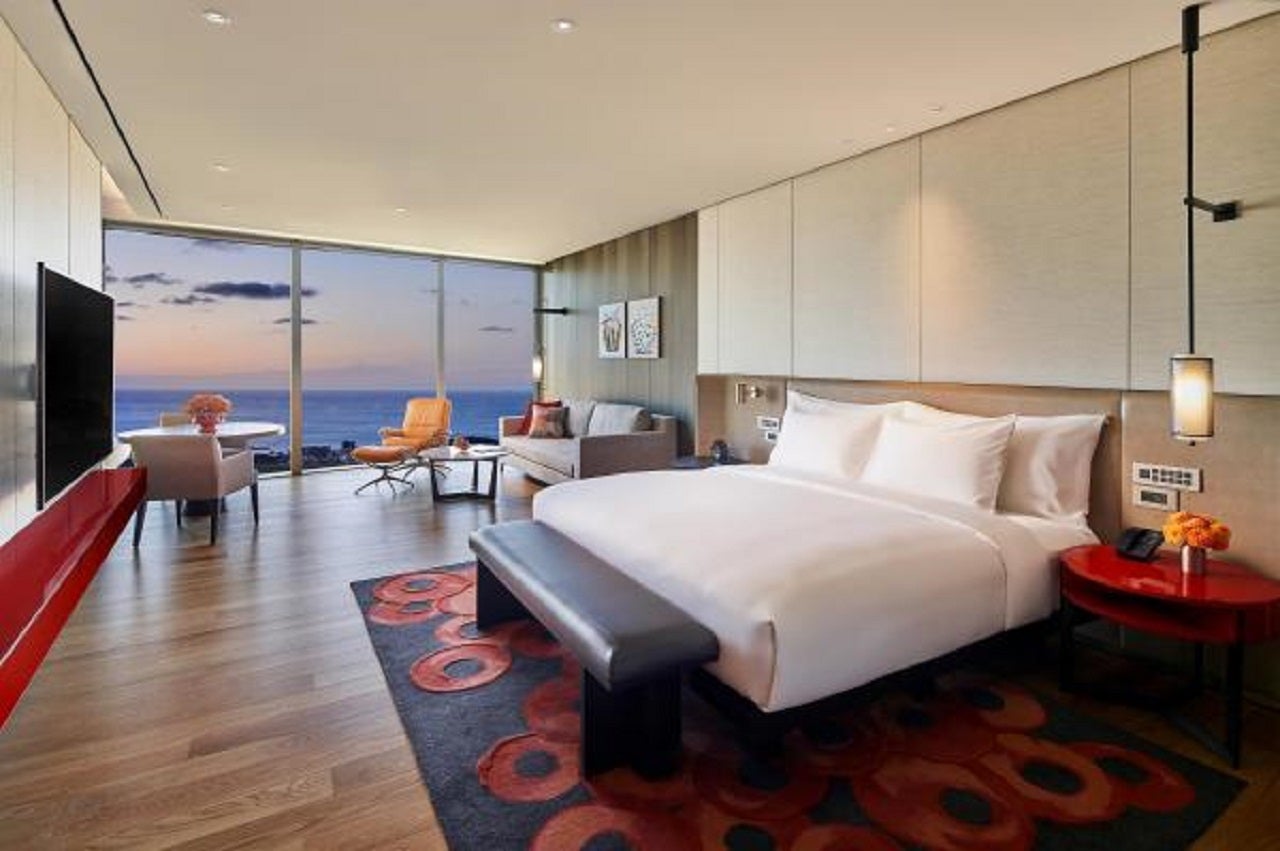 A new 1,600-room Grand Hyatt Jeju hotel has opened in South Korea, which is said to be the largest Hyatt Hotels property in Asia-Pacific.
The hotel is a part of the new Jeju Dream Tower and provides its guests with culinary, leisure and entertainment experiences under one roof.
It features 14 distinct restaurants and bars, HAN Collection, a dedicated retail space, outdoor deck with an infinity pool, two premium spas and eight residential-style event spaces.
Grand Hyatt Jeju general manager and managing director Paul Kwok said: "Grand Hyatt Jeju represents the best of modern Korean culture and offers welcoming hospitality, which together with the spectacular surrounding views, bold gastronomy scene and exciting recreational venues, provides exhilarating and memorable experiences.
"Grand Hyatt Jeju reinforces the prestigious Jeju Dream Tower development's position as the city's new hotspot and we are grateful to work with the hotel's ownership company, Lotte Tour Development, and for its trust in Hyatt as we continue our strategic brand growth in Korea with this debut in this fast-emerging leisure destination."
The size of the hotel's rooms and suites start at 700ft2 and feature floor-to-ceiling windows, and amenities such as a 75-inch flat-screen television, three-seater sofa, marble bathroom with a double vanity and island bathtub.
The Presidential Suite is spread over 2,798ft2 space and features two bedrooms, living and dining areas, a massage room, sauna steam room and butler service.
The hotel provides eight meetings and event spaces to accommodate celebrations, weddings and get-togethers.