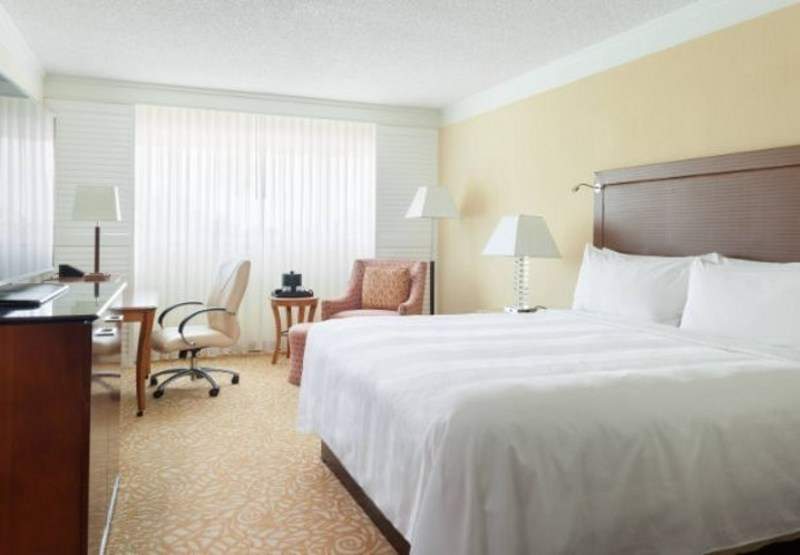 West Palm Beach Marriott in the US has unveiled renovation plans of its rooms and lobby which is expected to boost its brand value.
The ten-storey, 341-room hotel's interior will receive a new colour scheme which will be a blend of muted black, gray and white colours along with gold and teal hues.
Additionally the design will feature artwork donated by the Historical Society of Palm Beach displaying actual images of West Palm Beach from the 1920s.
The rooms will be equipped with modern furniture which will ensure relaxation of travellers while creating space.
Wardrobes and shelves have been redone with extra storage space to cater to travellers carrying extra baggage and the rooms will also have 55-inch flat-panel HDTVs.
Renovation work will also include bathrooms which will receive hardwood tiled flooring, granite sink countertops, contemporary wall coverings and walk-in showers with glass enclosures.
Located at the proximity of Palm Beach County Convention Center, Kravis Center and CityPlace shopping centre, the West Palm Beach hotel has 11 suites, two concierge levels and 20 meeting rooms with event space measuring 20,420ft2.
The hotel also houses an on-site Starbucks cafe, restaurant, outdoor pool, fitness centre, free Wi-Fi and complimentary airport shuttle service.
---
Image: Boasting all-new upgrade plans, West Palm Beach Marriott hopes travellers will come and enjoy a brilliant travel experience. Photo: courtesy of PR Newswire Association LLC/ West Palm Beach Marriott.
---