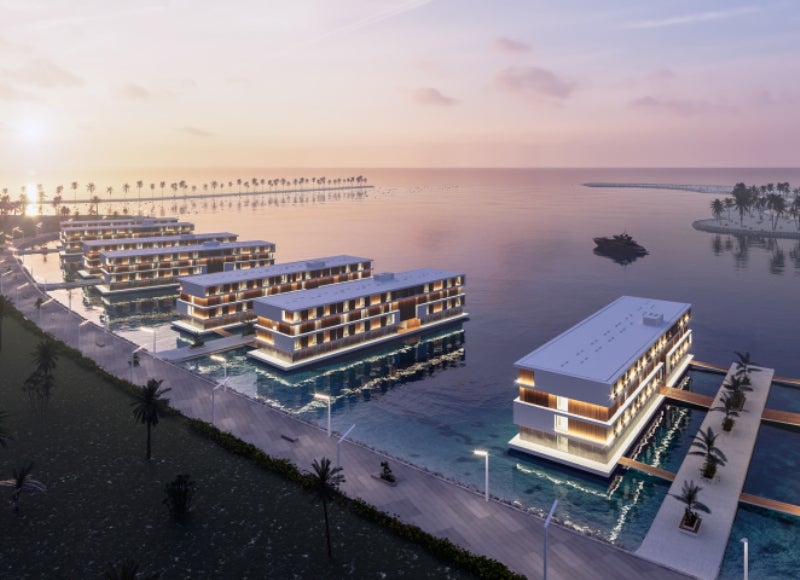 Qetaifan Projects, a company owned by Katara Hospitality, has signed a memorandum of understanding (MOU) with ADMARES, a real estate firm,  for the construction and operation of 16 solar-powered floating hotels on the shores of Qetaifan Island North, Lusail City in preparation for FIFA World Cup 2022.
The hotels will accommodate visitors during the World Cup.
The floating hotels will be 72m long and 16m wide, with each consisting of 101 guest rooms, a restaurant, and a lounge bar.
All the 16 four-story hotels will be alike, offering a total of 1,616 hotel rooms.
Sigge Architects, an award-winning Finnish architect firm, has provided the design for the buildings.
ADMARES CEO  Mikael Hedberg said: "This is the first time ever that pure floating real estate has been used as a temporary solution for accommodation needs at this scale. These hotels do not require major ports and deep water as their draft is significantly less than large cruise ships.
"After the World Cup, the hotels can be placed at any coastal location where the water is at least 4 meters (13 feet) deep. We are excited to be part of the solution for the amount of accommodation needed for the FIFA World Cup 2022."
ADMARES regional director Samer Malaeb said: "ADMARES floating hotels will position Qetaifan Island North as a preferred entertainment island in Qatar offering unique hospitality experience catering various market segment needs."
Qetaifan Island North spans around 1.3 million square metre with 830,000m2 of attractions including seven beaches.