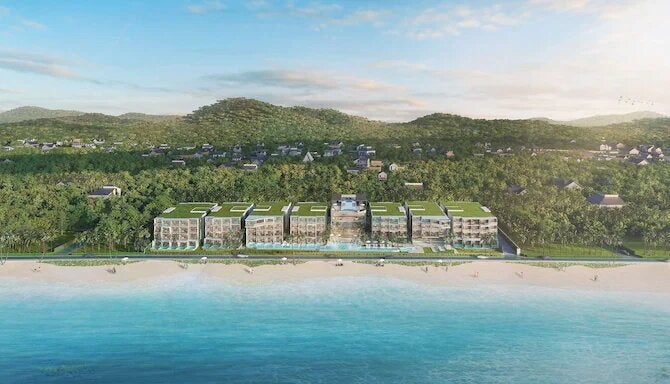 Hospitality company Radisson Hotel Group has revealed plans to add 100 hotels and resorts to its portfolio in Thailand by 2025.
The expansion plan is part of Radisson's broader strategy to scale up its current portfolio of 400 properties to more than 2,000 in operation and development by 2025.
In Thailand, the group has six properties, of which four hotels are currently operating in Bangkok and two more are in the pipeline in Phuket and Pattaya.
Radisson said that it will achieve the expansion plan through a dynamic business model customised for owners. It will be implemented by a combination of organic growth, mergers and acquisitions, and master licence agreements.
The growth will be driven by major brands including Radisson Collection, Radisson Blu and Radisson, as well as upper midscale brand, Park Inn by Radisson and an upscale brand Radisson RED.
The company will prioritise on key business and leisure destinations including Bangkok, Phuket, Pattaya, Chiang Mai and Koh Samui, for its new hotels.
Radisson Hotel Group Asia Pacific president Katerina Giannouka said: "Thailand is a highly desirable destination offering a wealth of experiences for all types of travellers.
"The removal of border restrictions is a highly important step in the recovery of the Kingdom's tourism economy, and we expect to see a strong resurgence of inbound travel over the coming months.
"Radisson Hotel Group is poised and fully committed to the future of travel and hospitality in Thailand, and we look forward to working with all our partners to build a bright future in this captivating country."
Radisson will capitalise on its alliance with its shareholder Jin Jiang International and affiliates to accelerate its expansion plan.
The company also boosted its commitment towards travel and hospitality in Thailand by launching a dedicated business unit in Bangkok.
In addition to expanding its portfolio, the hospitality company has pledged to become carbon net zero by 2050 and make all Radisson Meetings 100% carbon neutral.
Earlier this month, Choice Hotels International agreed to acquire Radisson Hotel Group Americas for approximately $675m.