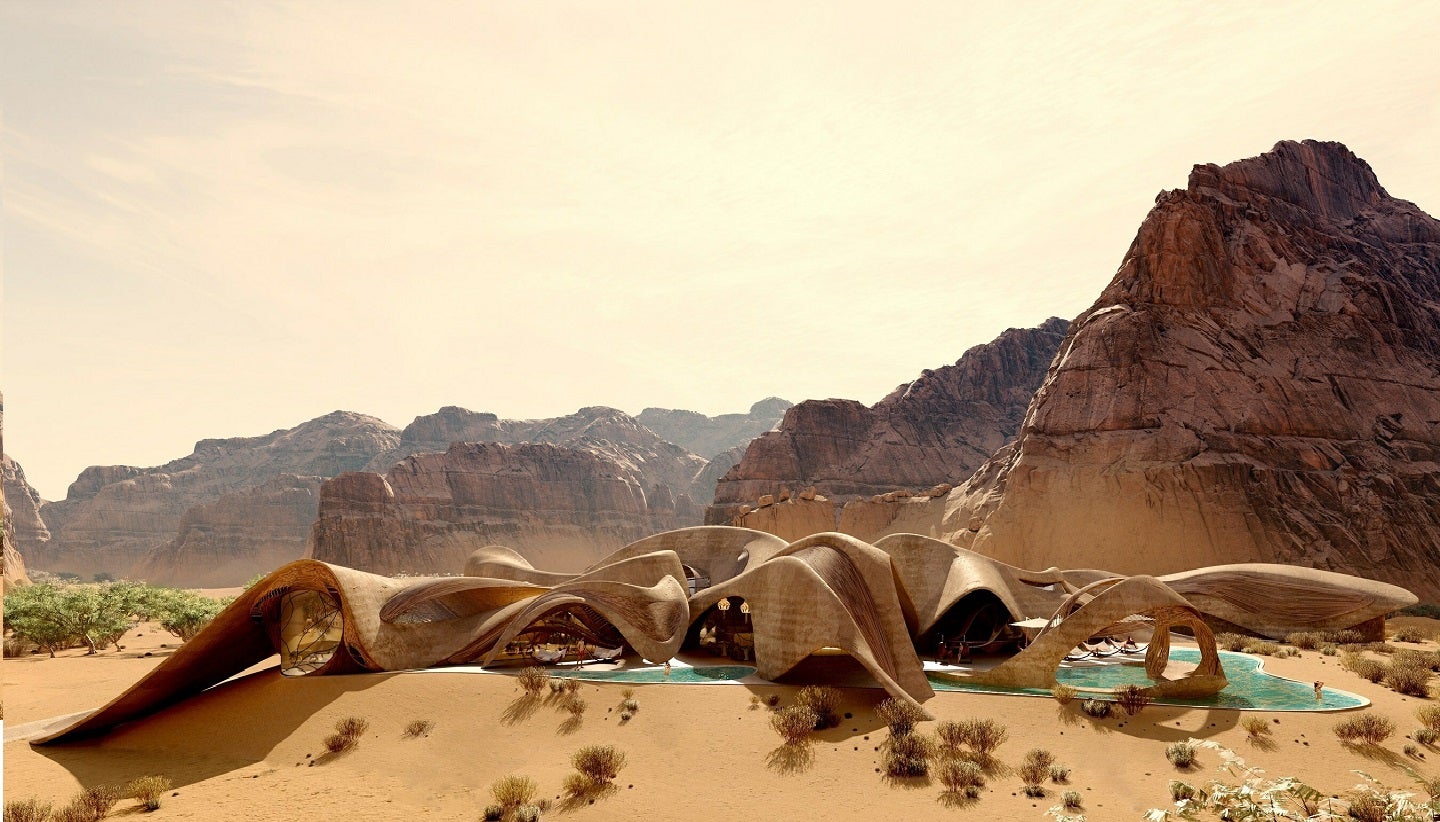 The Royal Commission for AlUla (RCU) has unveiled plans to construct a new eco-luxury resort in Saudi Arabia as part of the Journey Through Time (JTT) master plan.
To be called AZULIK AlUla Resort, the property will be developed in the Nabatean Horizon District of the JTT master plan.
Scheduled to open in 2027, the resort will boast 76 villas of six distinct types, a spa, lounges, a VIP club, all-day dining and the SFER IK museum.
AlUla is an ancient oasis city located in Medina province of northwestern Saudi Arabia. It is known for its outstanding natural and cultural significance.
To preserve the heritage, ecology and biodiversity of AlUla, private vehicles will be prohibited on the property.
Instead, an all-electric mobility system will be put in place along with options of horse and camel routes and hiking trails.
This property will be operated by the Mexican luxury brand AZULIK and designed by the architecture firm Roth Architecture.
RCU Hotels and Resorts vice-president John Northern said: "AZULIK AlUla is centred on the concept of sustainability and connection with the natural and human heritage surrounding this magnificent property.
"Along with its proximity to the AlMutadil Equestrian Village and Wadi AlFann, both under development, this resort is one of several assets contributing to AlUla's growth as a leading destination in line with our Journey Through Time master plan."
AZULIK AlUla Resort is expected to employ over 300 people. In addition to local materials and contractors, most operating supplies will be sourced from AlUla and other parts of Saudi Arabia.
AZULIK founder and CEO Roth said: "As a Tribe, we feel honoured to bring AZULIK's vision to AlUla. It is with gratitude and profound respect that we embark on a journey into AlUla's vibrant heritage and culture.
"Rooted in its unique natural landscape, we begin a project that is both close to our heart and our brand values. These are our first steps together and I'm confident we will walk a beautiful and exciting path."