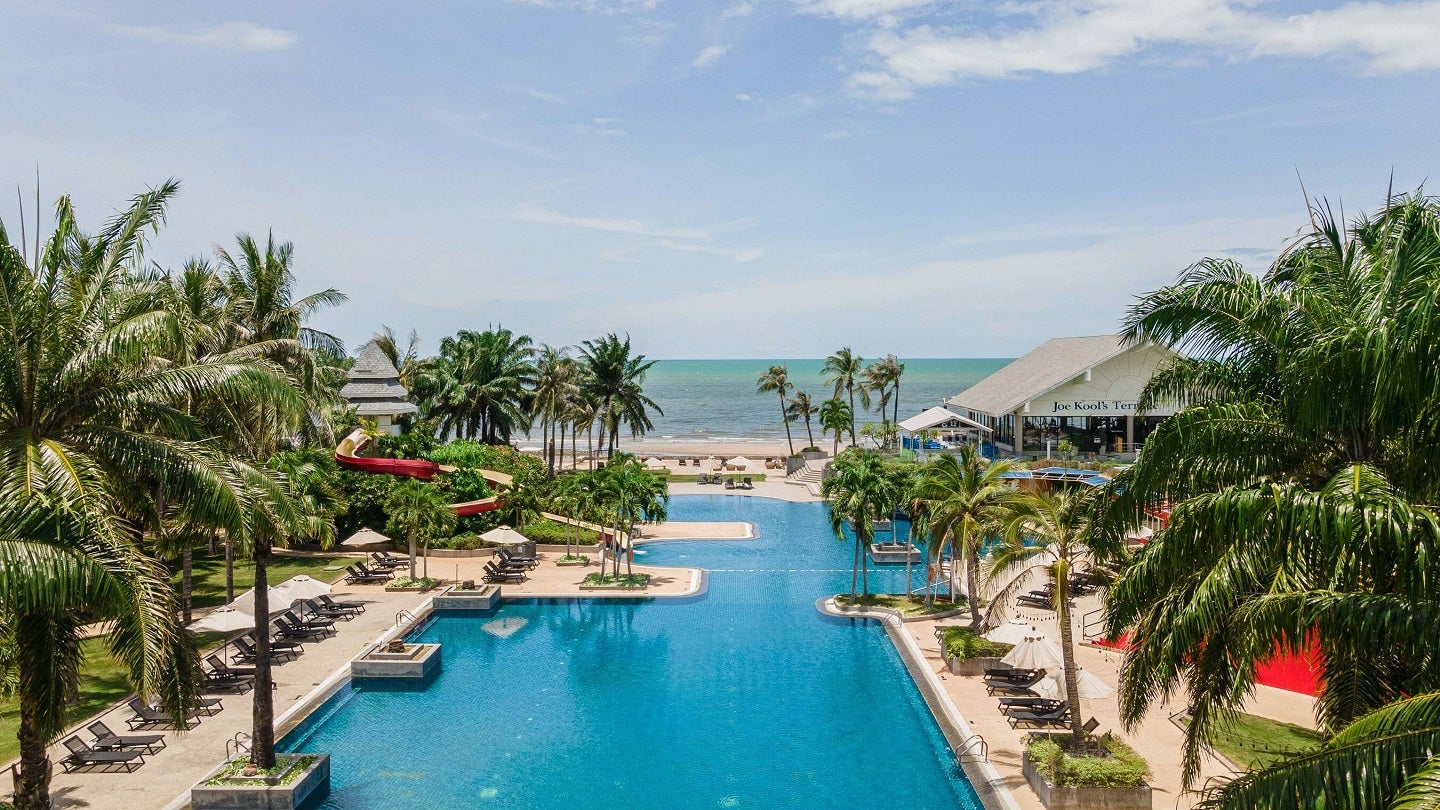 Radisson Hotel Group (RHG) has expanded its presence in Thailand with the opening of an upscale resort in leisure destination, Hua Hin.
Located along the pristine Cha-am Beach, the Radisson Resort & Spa Hua Hin provides 243 rooms and suites. It offers six different accommodation types including Family Suites and direct access to beachfront.
Guests will also have access to leisure amenities including an outdoor pool, a water sports activity hub, a fitness centre, spa, and skate park.
Radisson Resort & Spa Hua Hin boasts several dining destinations, namely Horizon Restaurant, JoeKool Terrace Restaurant, JoeKool Pool Bar, Beach Club & Cabanas, Grab N' Go and WowCow.
The resort also houses six function spaces including a Grand Ballroom that can accommodate up to 460 guests as well as a beachside lawn for up to 250 people.
Radisson Hotel Group South-East Asia & Pacific area senior vice-president Andre de Jong said: "Just hours from Bangkok, Hua Hin is easily accessible from both domestic and international airports, making it one of Thailand's most popular places for leisure travel.
"The launch of Radisson Resort & Spa Hua Hin marks an important milestone in our South-East Asian expansion strategy, as we introduce our Radisson brand to another of the region's most desirable destinations. This opening couldn't be more timely, with international travel now swinging into full gear, and we look forward to welcoming the world back to Hua Hin."
Radisson Resort & Spa Hua Hin is situated close to Hua Hin's major cultural attractions, including historic royal palaces, golden temples and others.
Last week, RHG expanded its presence in Poland with the opening of Radisson Blu Resort & Conference Center, Ostróda Mazury.