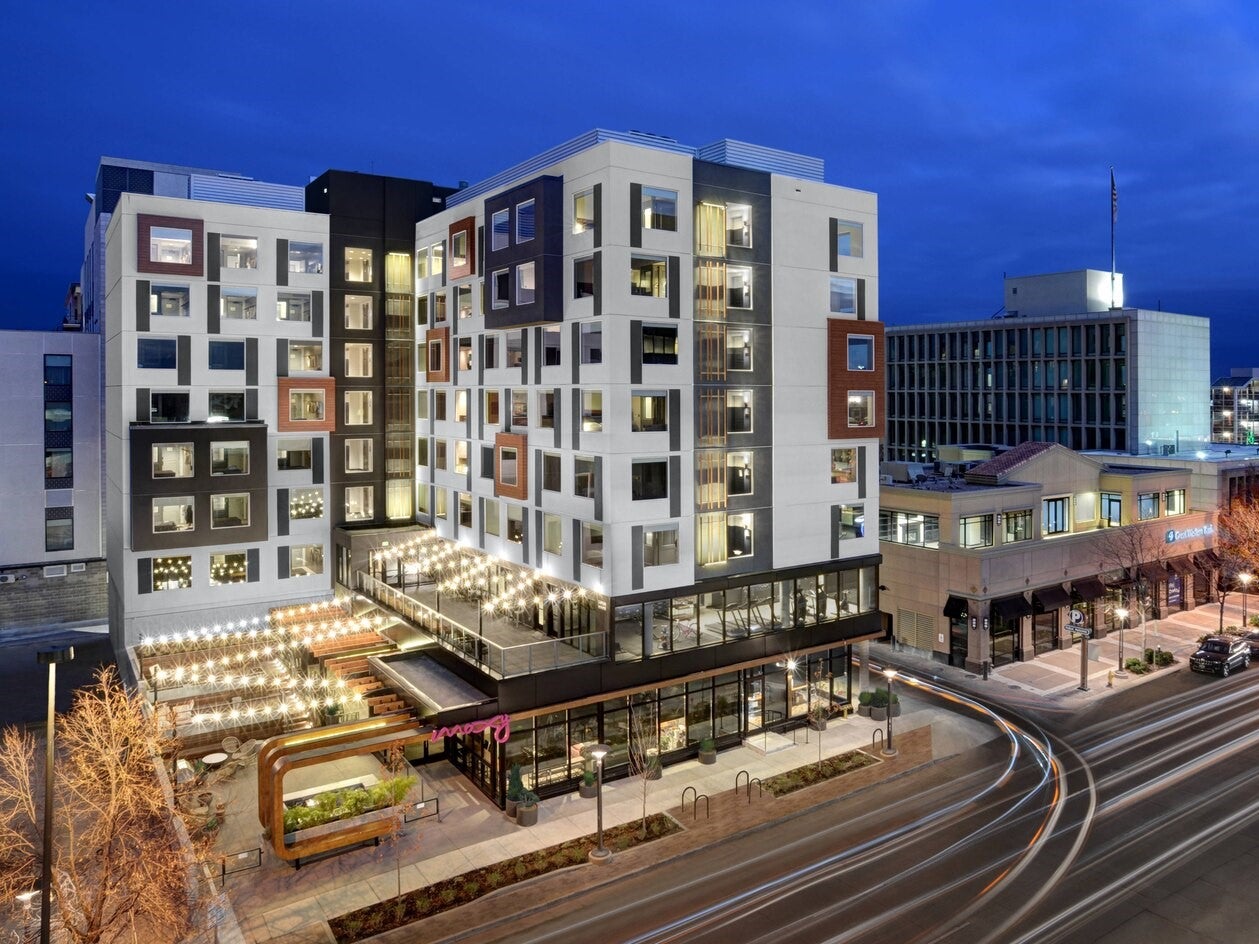 Real estate investment trust RLJ Lodging Trust has purchased Moxy Denver Cherry Creek from commercial real estate developer BMC Investments.
The 170-room hotel was acquired for $51.3m, or approximately $301,000 per key.
Opened in late 2017, Moxy Cherry Creek offers a range of amenities that include signature Moxy Bar and the Cherry Creek Beer Garden, meeting rooms, outdoor event space, free bike rentals and advanced fitness centre.
The property is projected to generate 8.0% to 8.5% stabilised net operating income yield and a stabilised revenue per available room premium of 15% to 20%.
Moxy Cherry Creek will be managed by Sage Hospitality Group.
In a separate development, RLJ completed the sale of 764-room DoubleTree Hotel Metropolitan New York City for $169.0m.
RLJ president and chief executive officer Leslie Hale said: "We are pleased to acquire the recently built Moxy Cherry Creek Hotel, located within the heart of the exclusive Cherry Creek submarket of Denver, which is expected to generate outsized growth for years to come.
"In 2021, we successfully acquired three high-quality hotels in top growth markets for nearly $200m, which will enhance our growth profile throughout this cycle.
"Additionally, we completed the disposition of the DoubleTree Metropolitan at a highly accretive valuation. We have entered 2022 with substantial investment capacity, which will allow us to continue to execute on both external and internal growth initiatives throughout the year."
Currently, the company owns two hotels in New York City, with approximately 550 rooms.