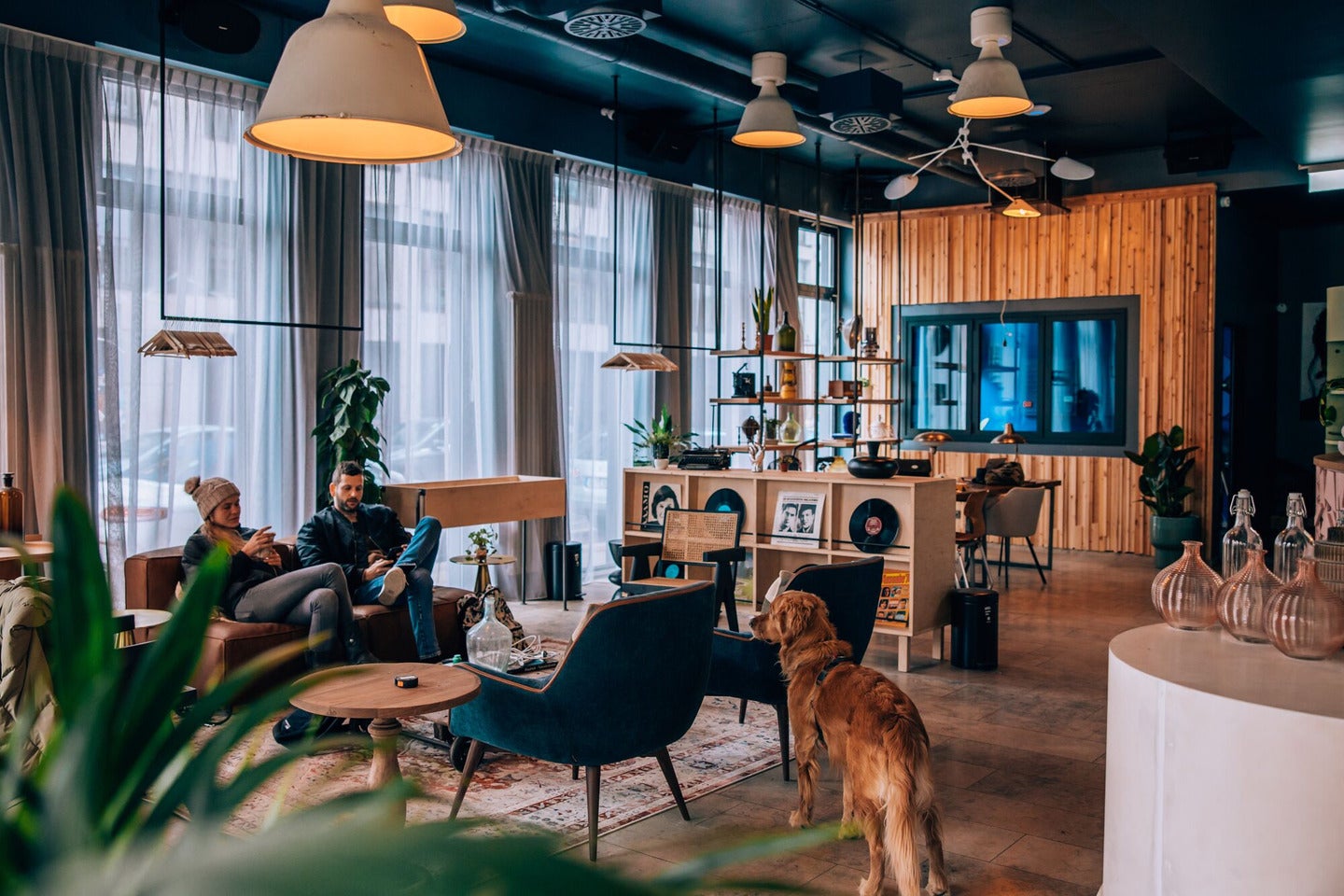 US-based Selina Hospitality has opened Selina Berlin Mitte, the brand's first hotel in Berlin, Germany.
Selina Berlin Mitte is claimed to be a 'natural addition' to the German capital, with its design and guest concept based on art and music.
Selina co-founder and CEO Rafale Museri said: "At Selina, we're passionate about providing exceptional experiences for travellers from around the world. This year, we're laser-focused on three strategic priorities: (1) driving cash flow, (2) achieving profitability, and (3) building our brand.
"We're doing this through a relentless pursuit of operational excellence and moderated expansion. Our latest property, Selina Berlin Mitte, is a testament to our unique design and guest concept, rooted in art and music. Whether you're a digital nomad, a seasoned traveller, or a local looking for a great spot to unwind, we promise to provide an unforgettable experience that fosters meaningful connections."
Selina Berlin Mitte will feature 84 guest rooms that include suites, suites plus, hybrid, shared, and standard rooms.
Visitors will have access to a rooftop coworking and bar area; a restaurant and bar serving contemporary Israeli and Mediterranean cuisine; a 24-hour grab-and-go dining option; and a communal kitchen.
The hotel's outdoor rooftop features lounge seating, complimentary board games, greenery, and offers a cityscape view of Berlin's TV Tower.
The hotel also includes in-room spa treatments and intends to organise a variety of events regularly, including workshops, live music, DJ sets, art shows, and seminars.
Selina Berlin Mitte also features a retail shop selling local German products and a small lending library corner. Music lovers can use the in-house vinyl shop that includes a carefully curated selection of labels.
Curated by the creative agency Millecent, the hotel's art collection feature works by Berlin-based artists, such as Various & Gould, Andrea Wan, Maria Zumi, and Joachim Romain.
Selina Berlin Mitte is located in the Mitte area of Berlin, with some design stores and boutiques, galleries, shops, restaurants, and cafes steps away.
Guests will have easy access to explore the city's rich history and culture as the property is nearby tourist attractions, including Alexanderplatz, Museum Island, the Volksbühne, and the Berlin Cathedral.
Selina now operates on six continents, with its European presence being in the UK, Portugal, Austria, and Greece. The brand expects to open 10-15 hotels this year.
…