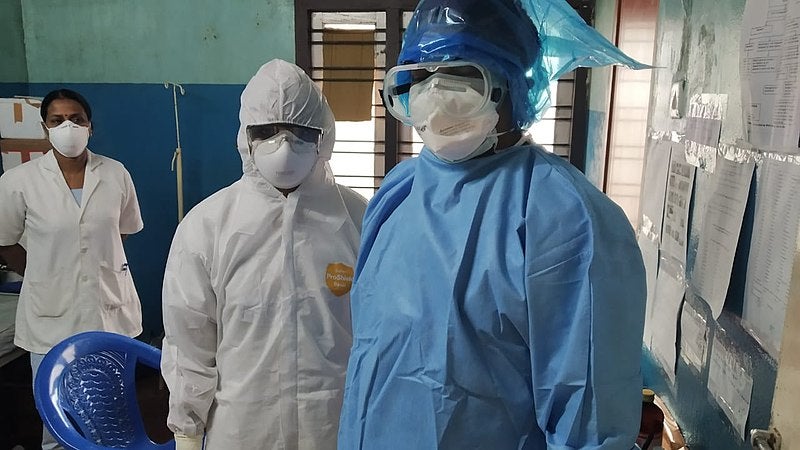 UAE-based hospitality company Time Hotels is set to offer complimentary stay at two of its Dubai properties for medical frontline workers during the Covid-19 pandemic.
This move is said to express its appreciation to those workers who are fighting against the pandemic in Saudi Arabia, Egypt and the UAE.
The company is providing 40 hospitality vouchers that include three nights complimentary stay and breakfast either at Time Oak Hotel and Suites or Time Grand Plaza Hotel.
Time Hotels CEO Mohamed Awadalla said: "Covid-19 has impacted people more than we could have ever imagined, with medical workers across the UAE, Saudi Arabia, Egypt, and indeed the entire world, the real heroes and the backbone of our society as we continue to fight the spread of this virus.
"These complimentary vouchers are our way of thanking and rewarding the hard work, dedication and bravery of all medical workers and healthcare professionals on the frontline as they continue to risk their own health and safety on a daily basis to help others within their local communities."
The 20 vouchers are available to four UAE hospitals: Latifa Hospital, Rashid Hospital, Emirates Specialty Hospital and Zahra Hospital.
Additionally, five vouchers will be given to Dammam Central Hospital in Saudi Arabia and five each to Imbaba Fevers Hospital and Abbassia Fever Hospital in Egypt.
The vouchers are valid until 31 December next year and the health professionals can avail their complimentary stay when it is safe to travel.
Last week, Time Hotels partnered with hygiene solutions provider Diversey to implement enhanced sanitisation measures.