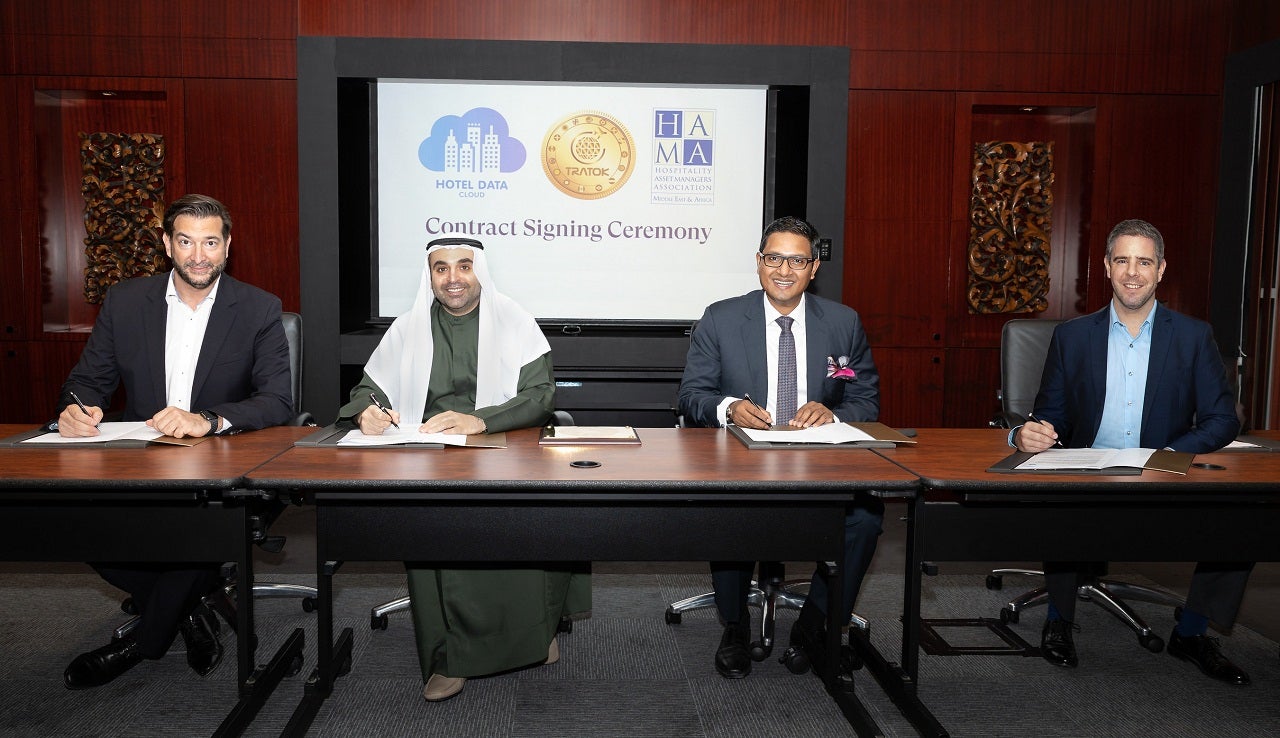 UAE-based technology companies Tratok and Hotel Data Cloud have agreed to form a strategic partnership that will help accelerate the revival of the travel and tourism sector across the globe.
Under the partnership, the companies will extend their services to their respective client bases.
Furthermore, the partnership will ensure that the data from Hotel Data Cloud's portfolio of more than 11,400 hotels in 153 countries will be used by Tratok's ecosystem and its 1.3 million verified users.
Altogether, the hotels feature more than 1.2 million rooms.
Hotel Data Cloud co-founder Gregor Amon said: "The key to coming out of this crisis is to work together to make customers feel safe to travel again, while enabling hotels to streamline and be more cost-efficient through technological solutions."
Tratok custodian Mohammed Altajir said: "The technology exists to address key problems in the sector and there is no excuse for lack of adoption given the sector's importance and growth potential. We are empowering stakeholders giving them the next evolutionary ecosystem."
As part of the collaboration, Tratok's blockchain technology will be leveraged and combined with HDC's intelligent algorithms to benefit from economic and transparent transactions in Tratok's sanitised ecosystem.
Simultaneously, Hotel Data Cloud's accurate and standardised descriptions and data will result in improved user experiences and higher conversion rates due to Artificial Intelligence content presentation.
With this combination, clients get affordable offerings and service providers get better-matched guests and increase profits by up to 30%.
The partnership was brokered by the Middle East Hospitality Asset Managers Association.