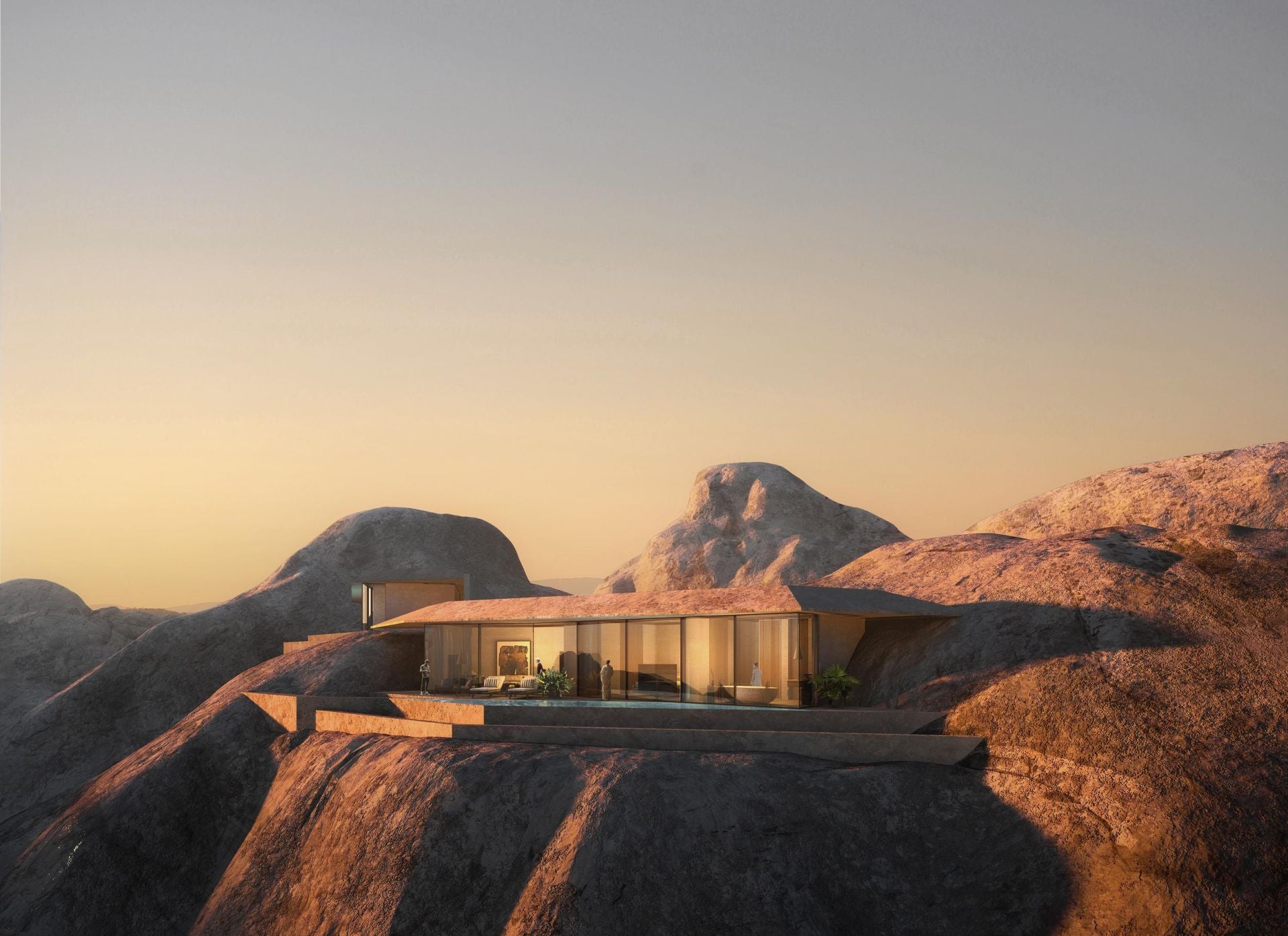 The Red Sea Development Company (TRSDC) in Saudi Arabia has unveiled plans for its new mountain resort, Desert Rock, in the west of the country.
Designed by Oppenheim Architecture, Desert Rock will feature 48 villas and 12 hotel rooms that are fully integrated into a rock mountain.
The design focuses on protecting and preserving Saudi Arabia's natural beauty and will allow guests to connect with the nature and local culture of the region.
TRSDC CEO John Pagano said: "We wanted to create a destination that allows guests to experience Saudi Arabia's untouched beauty.
"Desert Rock will provide guests with uninterrupted spectacular views while preserving the natural landscape for future generations to enjoy.
"We have drawn inspiration from the surrounding environment, while providing unparalleled luxury, allowing guests to connect with nature and create memorable experiences."
Desert Rock will also provide a variety of accommodations such as ground level dwellings, and crevice hotel suites located midway up in the mountain.
In addition, a select number of excavated rooms within the rock will be available at the resort to meet the guests' requirements.
The resort also features advanced spa and fitness centre, remote destination dining areas and lagoon oasis.
As part of the site-wide activities programme, guests can participate in star gaze, hike and use dune buggies.
Oppenheim Architecture founder Chad Oppenheim said: "Desert Rock is one of the most dramatic desert landscapes in the world, which is why we wanted to use the architecture as a way to honour and respect it.
"By utilising natural materials and integrating the resort into the rock, guests can connect physically with the destination and experience Saudi Arabia's stunning, natural beauty."
Desert Rock is part of TRSDC's The Red Sea Project (TRSP).
The company started construction in July this year. The first hotels will open for guests by the end of 2022.
TRSDC will complete Phase One by 2023. It includes a total of 16 hotels.
The development, which will complete by 2030, will feature 50 resorts, more than 1,000 residential properties in 22 islands and six inland sites.