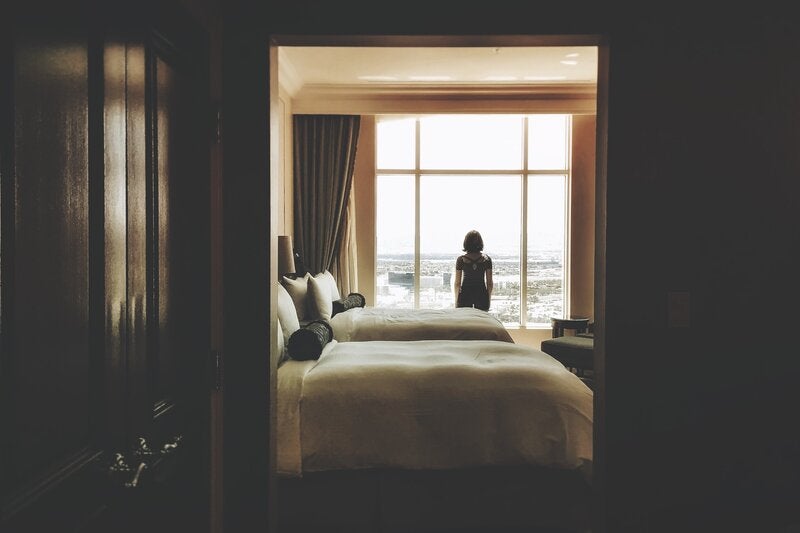 Tru by Hilton has opened a new 259-room hotel located at 6461 Westwood Boulevard in Orlando, Florida, US.
Known as Tru by Hilton Orlando Convention Center, the latest property is owned by Epelboim Development Group and managed by Highgate.
The new hotel features rooms designed with a mobile desk and large bathrooms, mobile check-in, Digital Key, super-fast, free Wi-Fi, remote printing and lobby tablets.
Tru by Hilton Orlando Convention Center general manager Dan Jordan said: "We are incredibly honoured to join the Tru by Hilton brand and introduce travellers to this innovative type of lodging.
"Our ideal location, unique set of offerings and affordable price make us a top choice for guests visiting the Orlando area."
The hotel teamed up with Crooked Can Brewing Company to offer its beer on tap, Florida Sunshine Lager.
The facility's 2,880ft2 lobby includes areas to work, play games, eat and lounge and a lobby bar.
Additionally, the hotel offers 2,200ft2 of flexible meeting space, an outdoor heated pool and a fitness centre.
Tru by Hilton Orlando Convention Center joins the Hilton CleanStay Program with Lysol Protection for high standard of cleanliness and disinfection.
Highgate CEO Steve Barick said: "We are proud to continue our longstanding relationship with Hilton and manage our first Tru by Hilton hotel, as we also expand our footprint entering in the Orlando market.
"Highgate and Tru by Hilton are both recognised as contemporary and digital forward brands – we look forward to providing a safe and seamless guest experience so travellers can focus on what brings them to Orlando, whether business or pleasure."