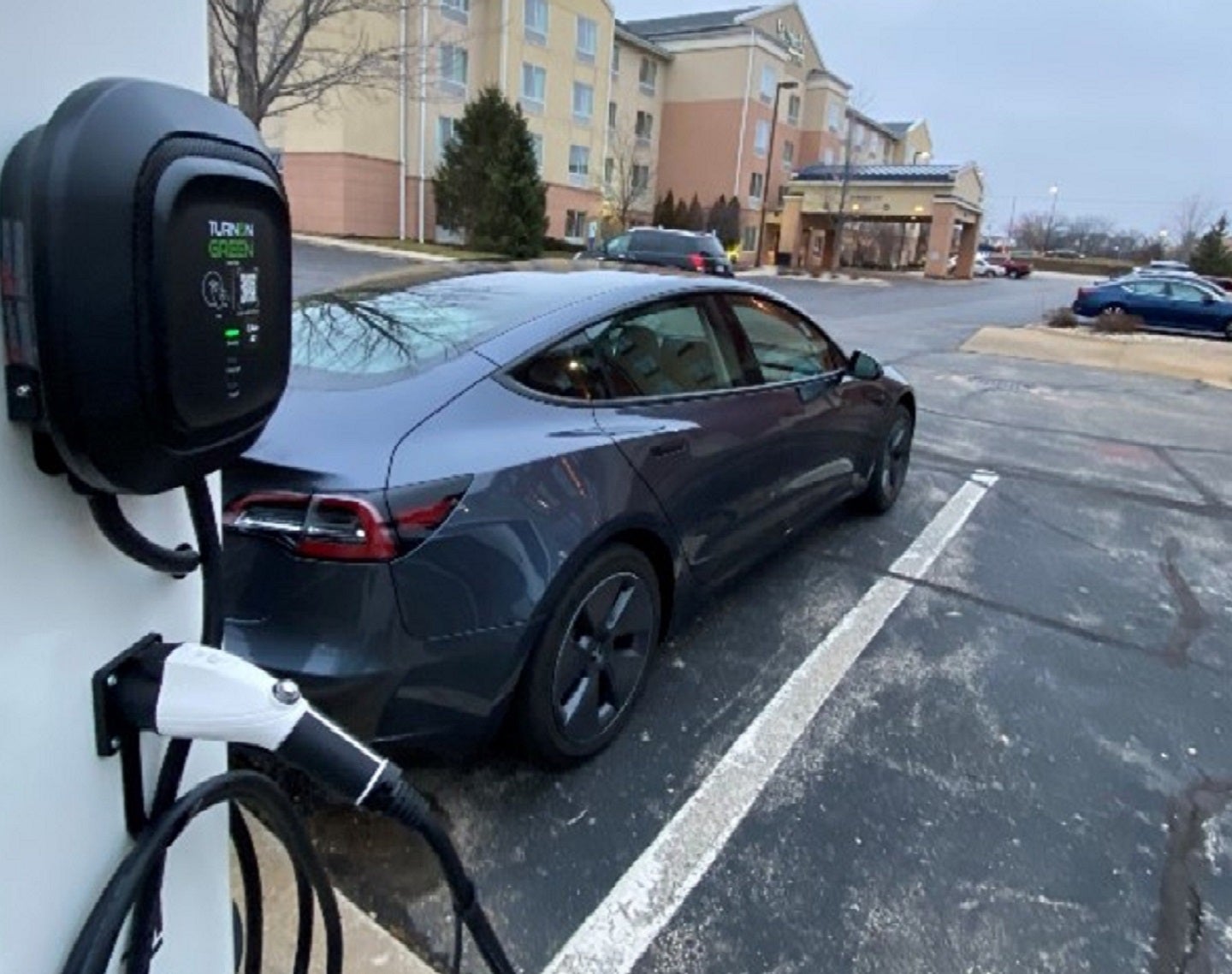 US-based motor vehicle manufacturing company TurnOnGreen has finished installing and activating electric vehicle (EV) charging stations at 18 hotels throughout North America.
It is expanding the company's EV charging network to suit the fast-developing EV industry.
The projects include several high-power, networked EVP700G Level 2 EV chargers that can be operated through the TurnOnGreen App, RFID cards or a QR code displayed on each EV charger.
The following locations are among the new installations spread across North America: Best Western Chateau Granville in Vancouver, Canada; Best Western Clock Tower Inn in Billings, Montana; Best Western Iowa/Lake Charles East in Iowa, Louisiana; Ravel Hotel, Trademark Collection by Wyndham in New York and Hilton Garden Inn in Rockford, Illinois.
TurnOnGreen president Marcus Charuvastra said: "We are working closely with the Best Western Hotels and Resorts membership as an endorsed supplier to provide each property access to affordable custom EV charging solutions.
"The demand for EV charging at hotels is high and is soon becoming an amenity that every hotel must offer to remain competitive.
"Every hotel has unique needs that must be addressed to complete installations affordably and efficiently."
The company provides scalable EV charging solutions to North American households, companies and fleets.
TurnOnGreen charging solutions meet the market standards, are Energy Star certified and come with an internationally recognised certificate of safety and performance.
TurnOnGreen CEO Amos Kohn said: "TurnOnGreen is working to expand our charging footprint across North America with strategic partners in multiple industries.
"We are focused on providing affordable charging solutions to the sectors that have the highest need with the most growth potential."