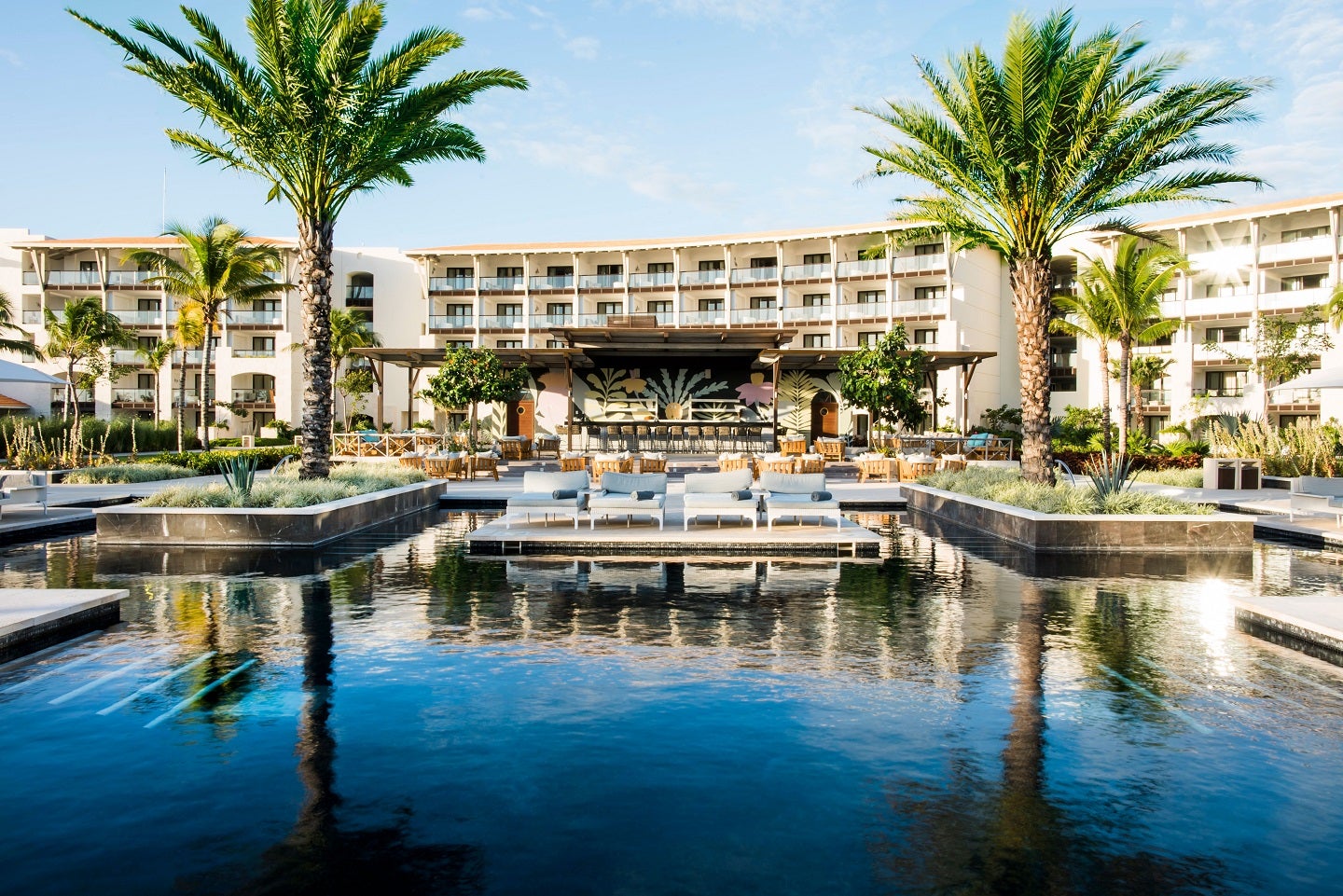 Global vacation services provider Interval International has added UNICO 20º 87º Hotel Riviera Maya to its Elite Resort portfolio.
UNICO 20º 87º Hotel Riviera Maya is among RCD Hotels' luxury Mexico properties. The new addition marks a growing relationship between Interval and RCD Hotels, which was initially established in 2021.
New Riviera Maya property buyers will now be enrolled as Interval Gold or Interval Platinum members, offering them access to resorts, getaways and other travel privileges.
Due to its service, amenities and appointments, UNICO 20° 87° HOTEL RIVIERA MAYA has been designated as an Interval International Elite Resort.
The hotel features 448 guest rooms, with most of them offering ocean views.
Its interiors feature natural and handmade materials, which are procured from areas encompassing the Mayan Riviera.
This adults-only resort features five restaurants, six bars and a coffee shop. It further includes a full-service spa and activities, such as swimming with dolphins, sailing, ziplining, snorkelling and historic sites and natural wonders tours.
Interval Latin America business development vice-president Alexis Ralph said: "We're thrilled to be working with UNICO 20º 87º HOTEL RIVIERA MAYA, which has quickly cemented itself as one of the best resorts in the region with a significant number of awards and accolades.
"The property is an exciting addition to Interval's coveted collection of affiliated hospitality brands and we look forward to providing our exclusive benefits to members at UNICO 20º 87º."