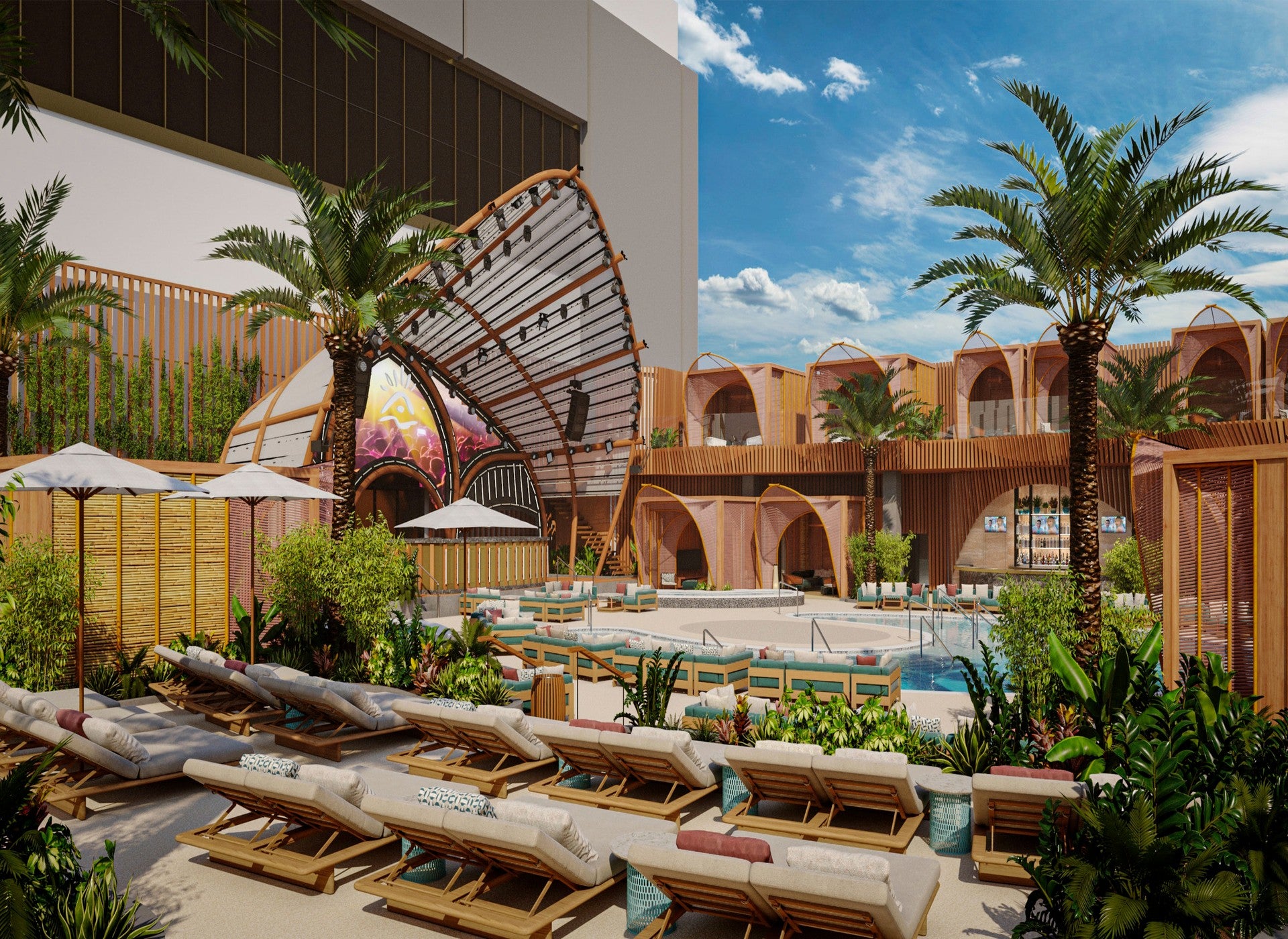 Resorts World Las Vegas has entered into partnership with hospitality technology company UrVenue to power contactless, self-service bookings and operations.
It will use UrVenue technology at several resort venues including the property's 5.5-acre pool complex and the daylife and nightlife concepts by Singapore's nightclub operator, Zouk Group.
Resorts World Las Vegas will leverage UrVenue's interactive 3D booking maps via several online and on-property customer touchpoints. The interactive 3D booking maps will enable guests to visualise and book the precise experience they want, right from nightclub tables to pool cabanas.
The technology will enable guests to bundle experiences and book pool or cabana seating, daylife and nightlife packages and restaurant and bar reservations,  all just at one place.
UrVenue CEO Deron Pearson said: "We're excited to showcase our innovative hospitality booking technology at Resorts World Las Vegas, the city's most anticipated new resort experience.
"Through these partnerships, we're bringing products the industry hasn't seen that will give customers everything they want at the swipe of their fingertips in a safe and contactless way, imperative to today's COVID-19 safety protocols."
UrVenue technology powers commerce, enhances guest experience, and monetises a resort's real estate. Resorts World Las Vegas is claimed to be the first resort to be built on the Las Vegas Strip in over a decade.
In December last year, UrVenue entered into strategic partnership with self-service kiosk solutions provider Olea Kiosks to offer frictionless, on-property, cashier-less, self-service booking capabilities to guests.