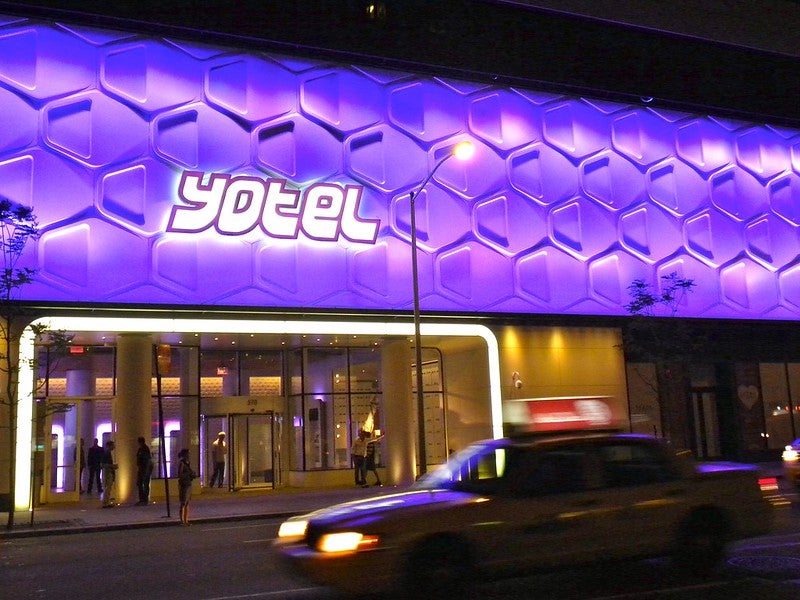 Global hospitality brand YOTEL has expanded its presence in the UK with the addition of 161-room hotel in London's Shoreditch area.
Slated to open in April this year, the new YOTEL London Shoreditch will be a rebranding of the former East London Hotel.
The hotel will undergo light refurbishment to feature YOTEL's signature design and technology.
Located on Cambridge Heath Road, in East London, YOTEL London Shoreditch is situated three minutes' walk away from Bethnal Green tube station.
The property is owned by Crestline Investors (Crestline) and Avelios Investors (Avelios) and will be managed by hospitality management firm Michels & Taylor.
YOTEL London Shoreditch will feature different guestroom types including double and twins, as well as family and interconnecting rooms.
Other guest amenities at the property include a bar, restaurant, and co-working space.
Self-service stations at Mission Control will enable fast check-in while guests can leverage their mobile devices as SmartKeys.
YOTEL CEO Hubert Viriot said: "Being able to secure two franchise deals in under three months is testament to the growing strength of the YOTEL brand and its increased relevance in delivering low-touch high-tech hospitality experiences.
"We're delighted to be working with institutional partners Crestline and Avelios, which once again showcases YOTEL's continued sophistication in working with established hotel owners and investors."
When opened, the hotel will mark YOTEL's fifth city centre hotel in the UK, the fourth franchise property and the second UK hotel conversion.
Globally, the company has 19 hotels at cities including San Francisco, New York, Amsterdam, Istanbul and Singapore.
The company will open YOTEL and YOTELPAD Miami this spring, and YOTEL Geneva later this year.